Megan Thee Stallion Reminds Us That Bad Bitches Have Bad Days Too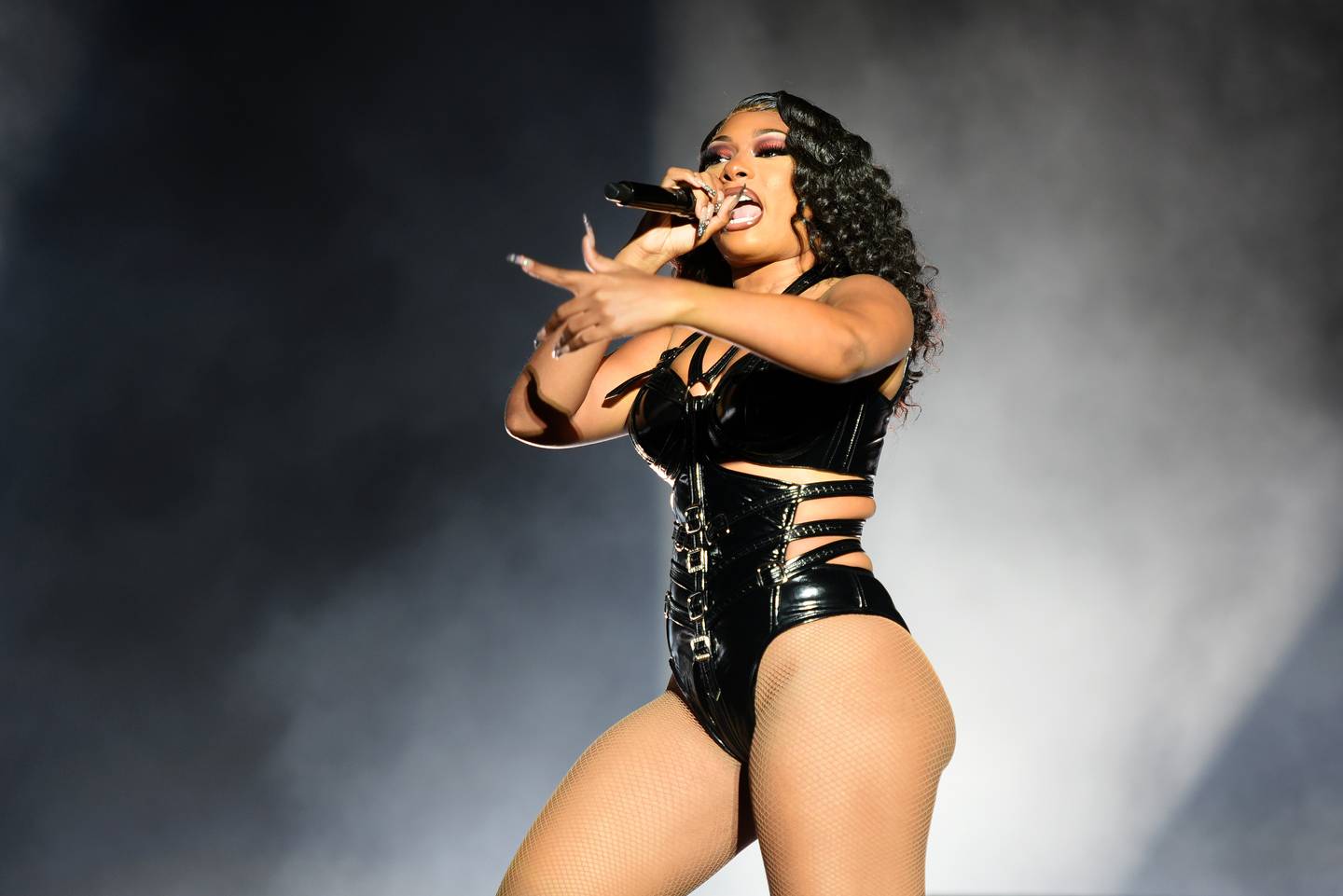 Megan Thee Stallion Reminds Us That Bad Bitches Have Bad Days Too
65
Megan Thee Stallion has launched a new website titled Bad Bitches Have Bad Days Too to provide help and resources for mental health treatment for both the Black community and LGBTQ+ people of color.
Named after a lyric in her song "Anxiety," the website consists of multiple direct links to therapy platforms, inclusive organizations, and crisis hotlines such as the National Alliance on Mental Illness, the LGBTQ Psychotherapist of Color Directory, the Dear Black Woman Project, and a number to contact Trans Lifeline.
Megan promoted the website via an email newsletter to her fans, and more visibility was made when digital strategist Shea Jordan Smith tweeted the link with an added caption that read: "Real hot girl shit."
Recently, Megan has been opening up about her mental health struggles. In October 2021, she was featured on Taraji P. Henson's Facebook Watch series Peace of Mind with Taraji, where she shared how she has overcome so much adversity in her life and still maintains a positive outlook. "I feel like right now mental health is more important to me, more than ever, because I have more pressure on me than I feel like I used to have… when I was Megan, and I wasn't as criticized and under such a magnifying glass as I am now," she said.
The "Sweetest Pie" rapper even shared how experiencing loss and death of her father in the ninth grade and her mother in 2019 motivated her to seek help. "I just started learning that it's OK to ask for help. And it's OK to want to go get therapy," she continued.
Megan's second studio album, Traumazine, which dropped on August 12, also dives into her own traumas, defining the title as a chemical released in the brain when forced to deal with "painful emotions caused by traumatic events and experiences." The album peaked at No. 4 on the U.S Billboard 200 chart while its lead single "Sweetest Pie," featuring Dua Lipa, charted at No. 15 on the Billboard Hot 100.