Megan Thee Stallion Performs "Savage (Remix)" Dance Challenge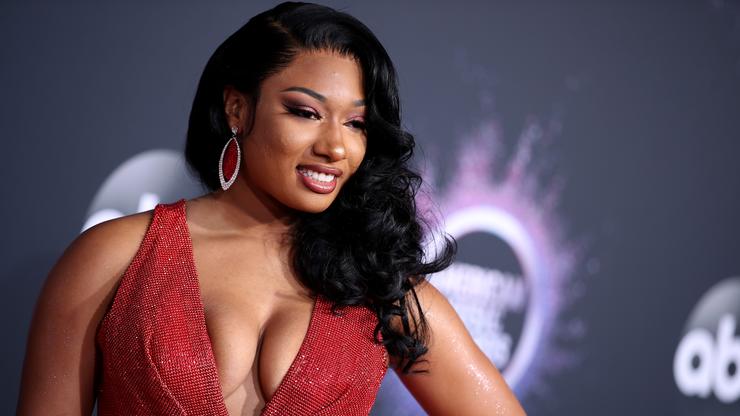 Megan Thee Stallion Performs "Savage (Remix)" Dance Challenge
57
She has a certified hit on her hands so there's only one way to celebrate for Megan Thee Stallion: a choreographed dance. The Texas rapper's "Savage" became a viral sensation after a TikTok user created a dance that soon swept social media. Yet, after Megan partnered with fellow Houston native Beyoncé for "Savage (Remix)," everyone wanted a piece of that viral-dance-challenge pie.

Jon Kopaloff / Stringer / Getty Images
There are a handful of challenges associated with "Savage (Remix)," including another one created by the originator of the first. Megan continues to quarantine at home with her besties, so it was only fitting that she hop on Instagram to show off some moves. She decided to groove to Beyoncé's verse while her two friends did their bit as they stood on the kitchen's island.
"Lmao it took me half the damn day to learn this one 😂😂😂 ima try it again later but I'm tired 😭 #savageremixchallenge 🐝🐎," Megan The Stallion wrote in the caption to her clip. She's lamented about these dance challenges before, so it's no surprise that she took a while to get this one down. Meanwhile, her "Savage (Remix)" collaboration was one that was especially memorable because…well, it's Beyoncé…but also because she knew she was making her late mother proud by working on a song with one of her mom's favorite artists. Check out Megan getting down to her track below.