The Jonas Brothers Accept the All-In Challenge & Each Brother Has a Special BBQ Party Task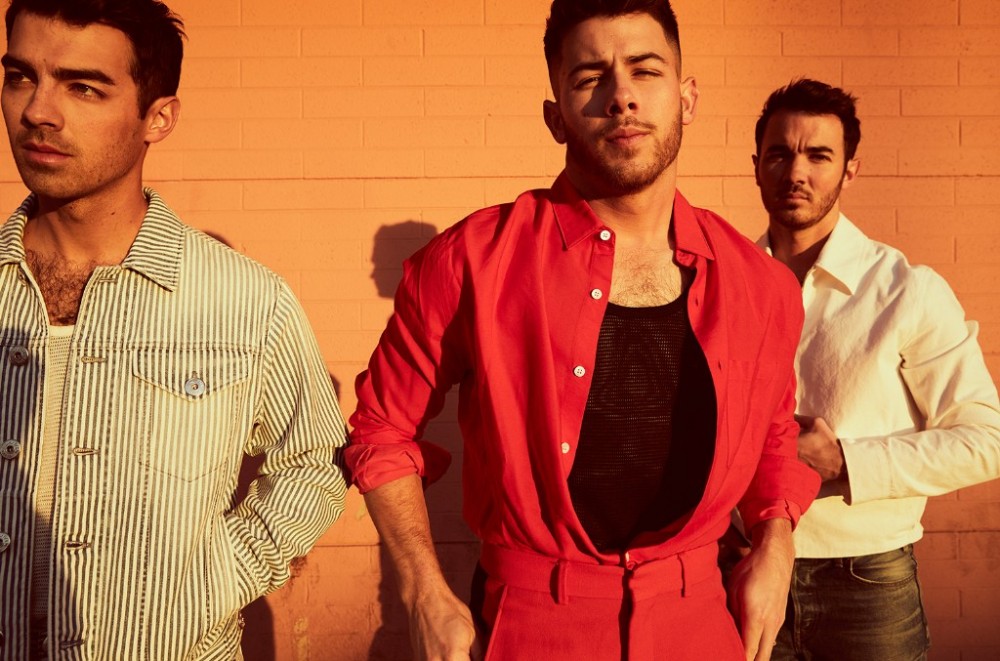 The Jonas Brothers Accept the All-In Challenge & Each Brother Has a Special BBQ Party Task
88
Jonas Brothers fans are a sucker for what they're serving up: The three accepted the All-In Challenge today (May 7) by promising to fly to one lucky winner's hometown for a day of giving back at a chosen charity followed by a barbeque with the winner's friends.
But who's on what BBQ duty? Kevin Jonas will man the grill, Joe Jonas will hit the DJ booth and Nick Jonas will breakdance, according to Joe. But Nick denied having any intention of burning it up on the dance floor.
"I'm no good behind the barbeque, but I'll give it my best shot. Hopefully, I don't burn the hot dogs and the burgers," the "Bacon" singer reassured the family trio's eight million Instagram followers with their special announcement video.
They're not the only pop stars offering a once-in-a-lifetime experience as part of Michael Rubin's All-In Challenge that the Philadelphia 76ers co-owner launched April 14 to support those struggling with food insecurity during coronavirus. Earlier this week, *NSYNC's Joey Fatone, Lance Bass and Chris Kirkpatrick offered to be a Disney and Universal theme park tour guide for one lucky fan and their two friends during a trip to Orlando, Florida.
The All-In Challenge donates 100% of the funds to Meals on Wheels, No Kid Hungry and Leonardo DiCaprio and Laurene Powell Jobs' America's Food Fund, which directly benefits Feeding America and World Central Kitchen. Since its inception, the COVID-19 relief campaign has raised more than $32 million.
Watch the Jonas Brothers accept the All-In Challenge and nominate YouTuber David Dobrick, racing driver Lewis Hamilton and singer-songwriter Lewis Capaldi below.