Max B Celebrates First RIAA Plaque From Behind Bars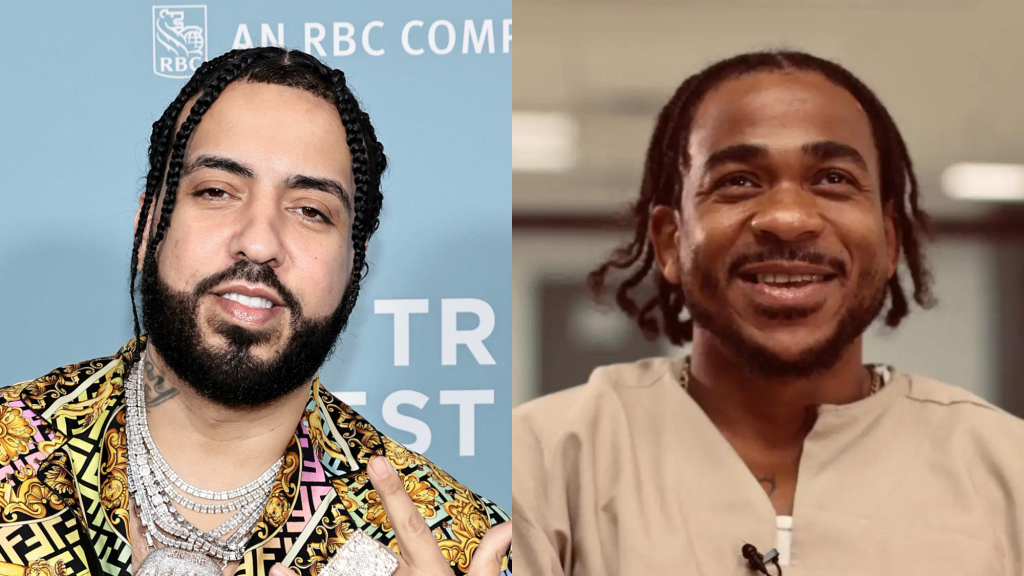 Max B Celebrates First RIAA Plaque From Behind Bars
5253
French Montana has been holding Max B down since he became incarcerated in 2009. On the rapper's 45th birthday, French delivered some meaningful news to him: an official Gold certification from the Recording Industry Association of America (RIAA) for their 2013 song "Once In A While." The track hails from French's Platinum album Excuse My French.
In an Instagram post on Sunday (May 21), the Coke Boyz boss spoke on the phone with Biggaveli and delivered the news of his "first accolade."
"That's loopy, ni**a. That's fu**ing huge," Max said with excitement. "That's going on my wall. That's my first accolade, man. Oh, man. Thank you, beloved. It's special, beloved. That's two b-days you outdid me. Damn. That's two times. You City Island me and you hit me with the gold record. I gotta catch up, bro. I'll take it I gotta catch up, man. It's killing me with the birthdays. You got me emotional, ni**a."
French also gave Max B a birthday shout out on Instagram and commemorated the 10th anniversary of Excuse My French.
"Happy birthday to my brother @maxb140 and Happy 10th year anniversary to Excuse my French All we ever wanted was platinum albums n diamond singles now we got both," he captioned the post. "And now we got Robert Dinero presenting our documentary on June 16th at Tribeca Film Festival " for KHADIJA " ALLAH's great can't wait for y'all to watch the immigrant journey."
The Moroccan rapper recently revealed that he'd be dropping his documentary For Khadija back in April, with production from Drake and Diddy. According to the official synopsis, the film "chronicles the unlikely rise of Moroccan-born, multi-platinum recording artist French Montana, as his single mother sacrifices everything to raise her three young sons in the Bronx, after being abandoned by their father and left destitute."
The documentary also "spans the globe as it depicts the family's unique immigrant journey, a son's perseverance in the face of insurmountable obstacles, and a mother's unwavering faith – all in pursuit of the American dream.
Earlier this year, French Montana hinted that Max B would be released from prison in April, but it didn't happen. However, Max B continues to hold his head up as he's been reportedly looking for beats to record new music.  
"Ayo this the Don Veli," Max B said in an audio clip posted by his manager Ty Black of EMG Music on May 7. "I'm calling you ni**as out, I'm calling out all ya'll producers. I'm bout to get ready to hit the scene in a minute. Gimme some tracks. Get them sh*ts to my man Black so we can wave up. Imma have that sh*t already lined up."
"We wave up, we go to the studio, we make history," he added. "I need waves. Get me loopy. I want that new sound. Out, f**k with ya boy Max Biggavel EMG boss ni**a. Wavy." 
Take a listen to French give Max B the news about their track "Once In A While" above. Revisit the song below.