Masters Of The Mic: Hip-Hop 50 Tour Announces Heavy-Hitter Lineup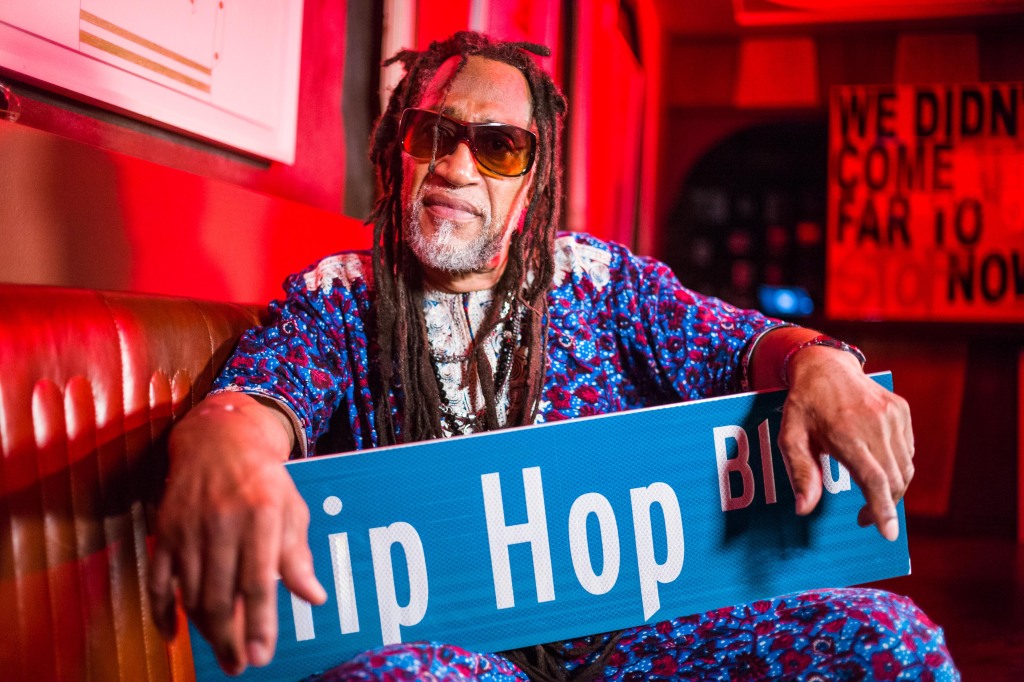 Masters Of The Mic: Hip-Hop 50 Tour Announces Heavy-Hitter Lineup
6592
For the ongoing celebration of Hip-Hop's 50th anniversary, Universal Attractions Agency (UAA), RAMP Entertainment Agency, and Mahogany Entertainment have announced the Masters of The Mic: Hip-Hop 50 Tour headlined by a few forefathers of the genre.
The eight-day trek will highlight Hip-Hop gold as the bill includes Big Daddy Kane, Doug E. Fresh, KRS-One, Rakim, and Slick Rick. For select cities, fans can expect additional guests like EPMD, Roxanne Shante, DJ Spinderella, and more. Masters of The Mic kicks off on June 30 at Essence Fest in New Orleans and will conclude in San Antonio on Oct. 14.
The beloved and well-respected OG's will join forces on stage as a supergroup backed by a live band. Together they will "remind the world where Hip-Hop started and how it is now a global phenomenon, selling hundreds of millions of records, gaining billions of followers, and taking over music and culture, globally."
"This is truly unprecedented," stated UAA's co-owner Jeff Epstein in a press release. "To have such an elite group of Hip-Hop icons from the golden era coming together to celebrate 50 years of Hip-Hop music this way… it's truly mind-blowing."
Nick Szatmari, co-producer of the tour, expressed, "While the culture may have started in The Bronx, it resonates with everyone across the globe, and a heap of credit goes to Doug, Rick, Kane, KRS, and Rakim, who were the pioneers that brought it from the block to the billboards."
Hip-Hop was born in the New York borough on Aug. 11, 1973, and it was then that DJ Kool Herc introduced his breakbeat technique called the "Merry-Go-Round." This style of DJing consisted of "using two turntables to extend the break," and would go on to ignite a cultural revolution that would change the world forever. In 2023, Hip-Hop still dominates the airwaves and continues to evolve from generation to generation.
Szatmari added, "You don't have any of the iconic rappers of today without them standing on the foundation laid by the 'Masters of The Mic' during the '80s and '90s. Name any of the biggest styles to emerge or their most iconic superstars of today, and you must acknowledge the global influence of Doug and Rick, Kane, KRS, Rakim, and the rest of the golden era icons that paved the way for Hip-Hop to become what it is today."
Doug E. Fresh, who helped bring the tour into fruition, stated, "When we celebrate that block party in '73 with Kool Herc that started it all, we're celebrating the true spirit of Hip-Hop; everyone coming together and having a party sharing the love of their music and community. That's the true heart of Hip-Hop culture right there."
Check out dates for the tour below and get ticket here.
June 30 – New Orleans, LA – Essence Festival of Culture
July 20 – Cincinnati, OH – Cincinnati Music Festival
July 22 – Rochester, NY – The Blue Cross Arena
Aug 17 – Vienna, VA – Wolf Trap Foundation for the Performing Arts Aug 18 – Portsmouth, VA – Atlantic Union Bank Pavilion
Aug 19 – Wilmington, NC – Live Oak Bank Pavilion
Sept 22 – Wilmington , DE – Frawley Stadium
Oct 14 – San Antonio, TX – The Espee