Mary J. Blige Says She'd Collaborate With Method Man On Another Song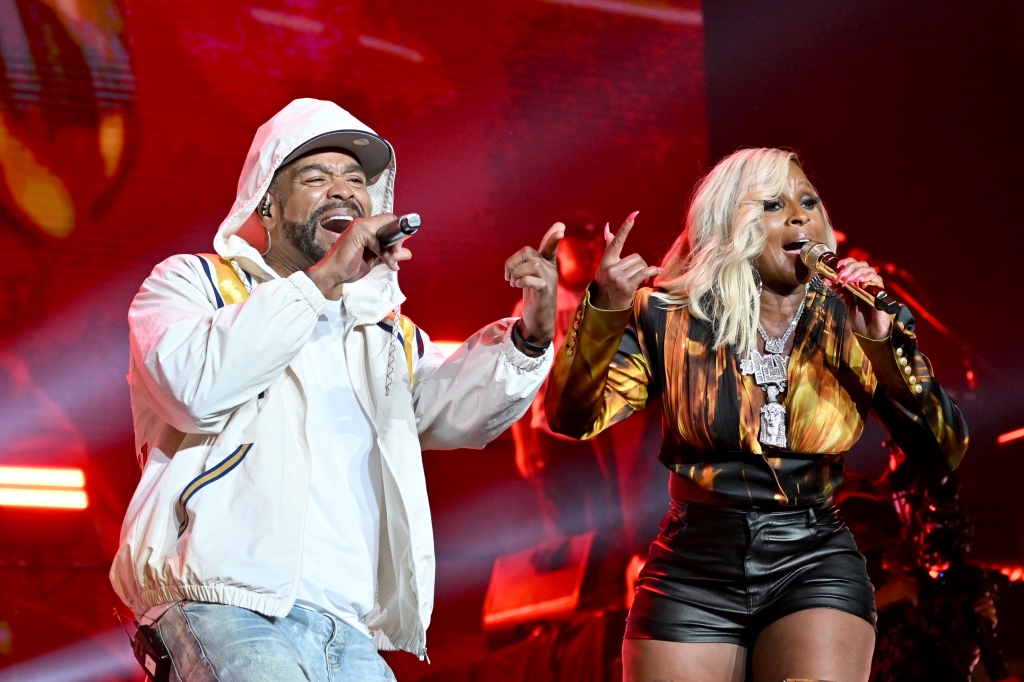 Mary J. Blige Says She'd Collaborate With Method Man On Another Song
6798
Mary J. Blige and Method Man are pure magic when onstage together. The famed New York-bred collaborators and on-screen enemies reunited during her second annual Strength Of A Woman Festival on Friday (May 12).
As part of Blige's Hip-Hop 50 celebration, she and her Power Book II: Ghost co-star, alongside Jodeci, Busta Rhymes, Missy Elliott, Ciara, Lola Brooke, Jadakiss, DJ Drama and others took over Atlanta's State Farm Arena with their respective hits and dynamic stage presence.
Naturally, Meth and Blige performed their 1997 classic duet, "I'll Be There For You/You're All I Need," just as they did the year prior. When catching up with the Prison Song actress during the jam-packed weekend, she gushed over their collaboration.
"Ah, man, it means so much to collab. I mean, the song, I won my first Grammy ever with 'You're All I Need' with Method Man," she expressed. "For Hip-Hop and being the Queen of Hip-Hop Soul, that's big. That's massive. And to have that song still have the impact on people every time it comes on—it's like we first performed it for the first time. So it's amazing, man."
When asked if she'd record another record with the Wu-Tang member, she gleefully responded, "Of course I would."
Blige also spoke about the future of Strength Of A Woman Festival and what'd she like to push for as it continues to expand.
"I love the scholarship giveaways and just the money that goes out to the communities in Atlanta and the inner cities. I love to give away. So hopefully more bigger donations and bigger community initiatives."