Mary J. Blige Hits Studio With London On Da Track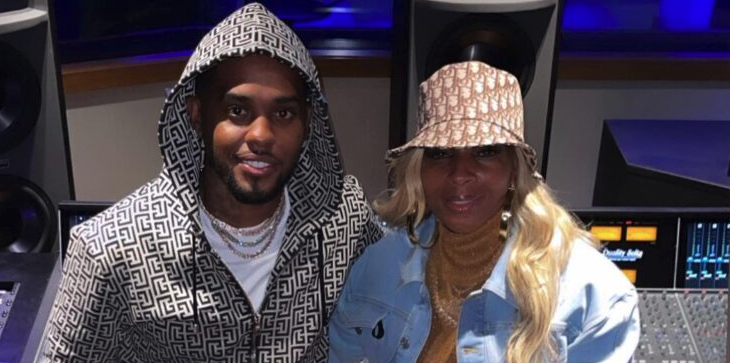 Mary J. Blige Hits Studio With London On Da Track
48
Mary J. Blige has got London on Da Track. The iconic singer was recently spotted in a studio session with the Atlanta producer, who declared what they created together "gon hit different."
London shared a soulful snippet of the future track in the same Instagram post, which can be heard below.
The untitled collaboration between London and MJB may appear on her recently announced album, slated for release in November. She recently told D-Nice, who she's hitting the road with this fall, on Instagram Live that the lead single will arrive sometime in October.
Blige first teased this upcoming album in June 2019, ahead of taking home the Lifetime Achievement Award at the BET Awards. Previously shared tracks such as "Know" and "Thriving" featuring Nas have yet to be confirmed for the future tracklist.
Since those two above tracks, Blige has shared additional music for soundtracks, such as "Hourglass" (Mary J. Blige's My Life), "See What You've Done" (Belly of the Beast), and "Can't Be Life" (Body Cam).
On November 21, Blige will return to Starz for season two of Power II: Ghost.
View this post on Instagram