Mary J. Blige Announces New Children's Book 'Mary Can!'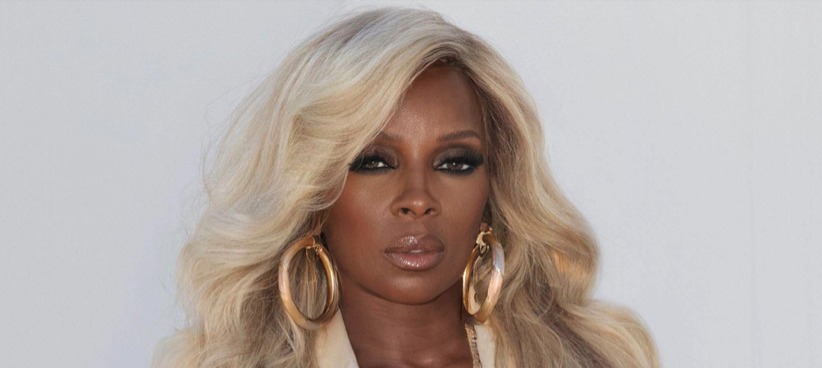 Mary J. Blige Announces New Children's Book 'Mary Can!'
50
R&B icon Mary J. Blige has announced her debut children's book, Mary Can! It will arrive March 28, 2023, via HarperKids Books for Young Readers.
Featuring illustrations by award-winning illustrator Ashleigh Corrin, the motivational book follows a young, yet determined Mary who's been told her dreams of becoming all she can be is impossible.
Instead of listening to doubters, she drowns them out to go after her desire to be a singer. As the book synopsis points out, Mary Can! "proves that anyone can make their dreams come true by believing in themselves."
"It's such a personal story for me, based off my own experiences as a child and even as an adult. I was so used to people telling me "no" and that I 'couldn't' which only motivated me more," says Blige.
She adds, "My hope with this book is that it instills in kids from an early age that they can do anything they aspire to do. There are no limits to what they can accomplish!"
Mary Can! is available for pre-order in the following options: hardback and E-book. The latter version is $12.99, while the former is $19.99.
Blige's book announcement comes on the heels of her 15th studio album Good Morning Gorgeous (Deluxe), receiving six nominations at the 2023 Grammy Awards, including Album of the Year and Best R&B Album.
The self-loving title track, co-written by Blige, Lucky Daye, D'Mile, H.E.R. and Tiara Thomas, is also up for Record of the Year, Best Traditional R&B Performance and Best R&B Song.
Good Morning Gorgeous was initially released on Feb. 11 via Mary Jane Productions, Inc. / 300 Entertainment. Usher, Anderson .Paak, DJ Khaled, Dave East and Fivio Foreign appear on the standard version.
Blige later reissued the album and titled it Good Morning Gorgeous (Deluxe). Six new tracks were added, including guest spots from Ne-Yo, Remy Ma, Moneybagg Yo, Jadakiss and many more.
Good Morning Gorgeous will be issued on vinyl on Dec. 9. It will be available in different colors, including red and crystal-clear double vinyl.
In July, Blige performed an Apple Music Live concert celebrating her trailblazing debut album What's the 411?, which turned 30. The hour-plus-long set was packaged into a live album.
This past October, Blige concluded her headlining Good Morning Gorgeous Tour. Ella Mai and Queen Naija supported the nationwide trek as special guests.
View this post on Instagram