Mariah Carey and CBS Announce 'Merry Christmas to All!' Live Concert Special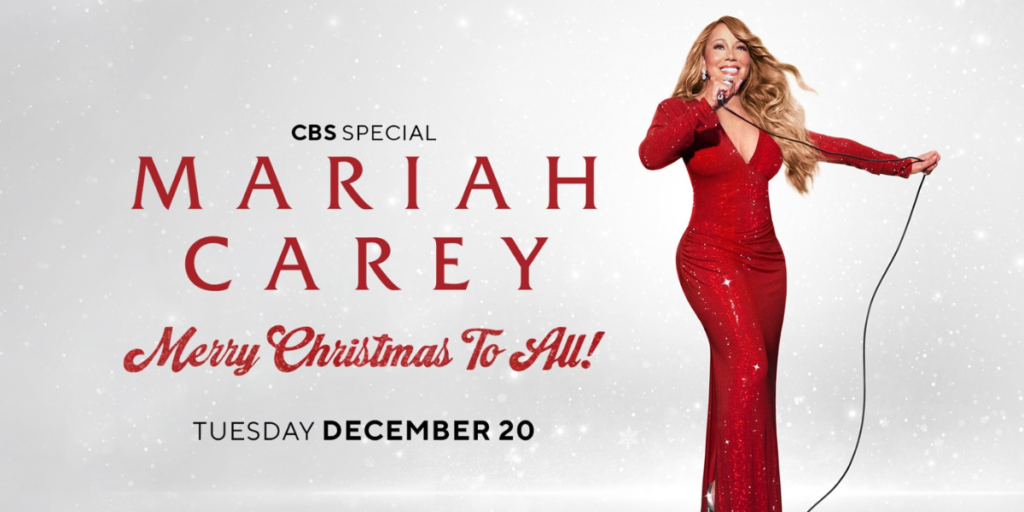 Mariah Carey and CBS Announce 'Merry Christmas to All!' Live Concert Special
73
Mariah Carey has teamed with CBS and Paramount+ for Mariah Carey: Merry Christmas to All!, a two-hour primetime concert special.
It is scheduled to air Tuesday, Dec. 20, at 8 p.m. ET on CBS. It will also be available to stream live and on-demand on Paramount+.
Filmed at Madison Square Garden arena in New York City, the special will feature the Queen of Christmas performing her festive tunes, including her modern-day classic "All I Want for Christmas Is You."
Ahead of her televised concert, Carey will embark on her limited engagement Merry Christmas to All! shows in Toronto and New York City.
She will kick off the concerts Dec. 9 at Toronto's Scotiabank Arena in Toronto and will play again Dec. 11. Then, she will head to New York City to perform at Madison Square Garden on Dec. 13 and Dec. 16.
"Come celebrate Christmas with me this December! lil' excited lil' excited to be back on stage and get festive with everybody," said Carey.
View this post on Instagram
On Nov. 1, Carey released her new children's book, The Christmas Princess, which she co-wrote with Michaela Angela Davis.
"The Christmas Princess is a fairytale for holiday lovers of all ages," said Carey. "Little Mariah represents my inner child believing in her own vision, she represents all children, especially those who feel like outsiders or 'others,' striving to believe in themselves. It was empowering to transform my childhood turmoil into a modern classic fairytale full of wonder and boundless hope."
In December 2021, Carey's "All I Want for Christmas Is You" reached one billion streams on Spotify. "I'm freaking out!!!! 1 billion!!! These numbers are incredible, but the love I have for the #lambily is unquantifiable. Eternally grateful and blessed," Carey wrote in an Instagram post.
Earlier that month, the song was certified diamond by the Recording Industry Association of America (RIAA) for selling more than 10 million equivalent units.
"The continued love for my song never ceases to amaze me and fill my heart with a multitude of emotions," said Carey.
"It blows my mind that 'All I Want for Christmas is You' has endured different eras of the music industry. The RIAA DIAMOND award?! Wowww! I'm so fortunate to have the greatest fans on Earth, my Lambily, who continue to support my legacy. I love you."
"All I Want for Christmas Is You" is lifted from Carey's 1994 holiday album, Merry Christmas.
Revisit Mariah Carey's "All I Want for Christmas Is You" below.