Logic 'Vinyl Days' Is A Respectable Farewell To His Def Jam Era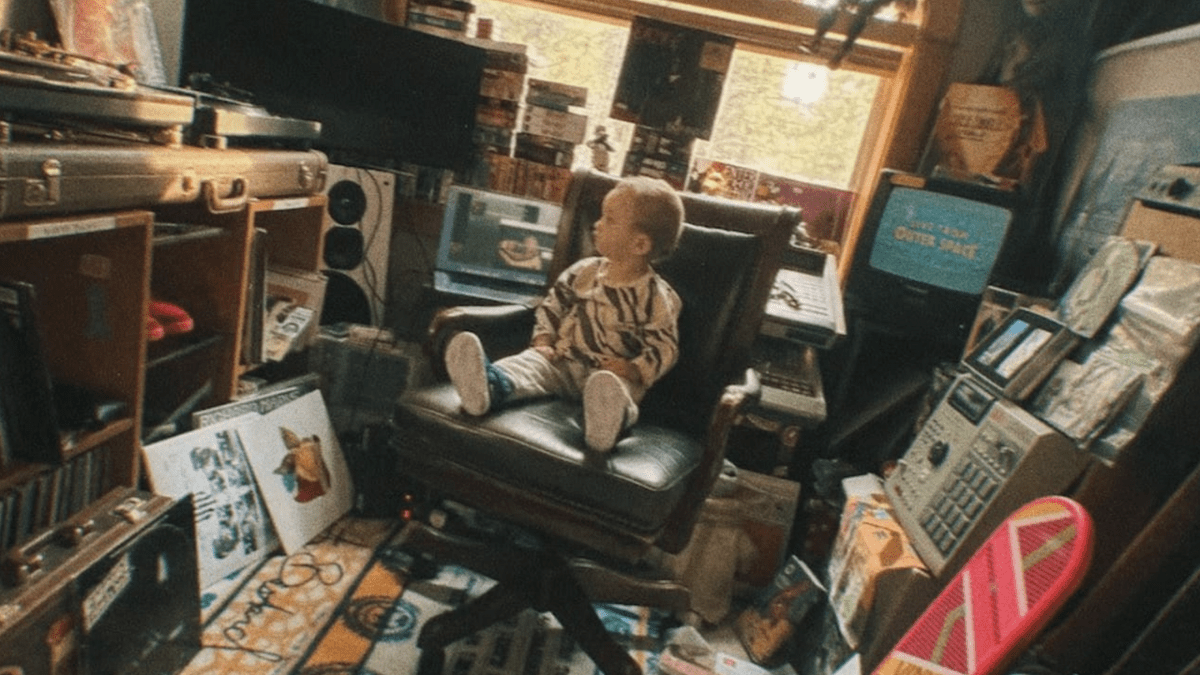 Logic 'Vinyl Days' Is A Respectable Farewell To His Def Jam Era
61
Hip Hop retirements inevitably end; for those who eat, breathe and sleep the culture, it's almost impossible (as many have learned) to "turn it off." The latest example is the bi-racial Maryland native Logic. After stepping away from the industry to be a full-time parent and, apparently, a Twitch streamer in summer 2020, he announced he would return to rapping a year later.
His seventh studio album, Vinyl Days, a sprawling 30-song LP, marks his final release under the iconic Def Jam Recordings umbrella, an imprint he's hailed for changing his life and, more recently, fucking up his releases over the past decade.
Primarily produced by the rapper and his longtime collaborator 6ix (along with a small circle of co-producers), the project is remarkably consistent. It should be noted the lion's share of the tracklist is either short tracks or skits, making it not quite as daunting as it seems.
Conceptually, the sequencing and pace of the LP is stellar; it sounds excellent, the features show up and show out and the skits, though maybe overkill, do help give things a '90s college radio mixtape feel (complete with Funk Flex as a de facto host and hype man).
The album's crux feels very straightforward, built around this idea of vinyl, sampling and paying homage to the artists who paved the way for Logic and inspired his love of the culture. For the most part, this comes across well, with Logic and 6ix having spent time digging in the crates.
There's the obscure Charles Bernstein sample on the DJ Premier-assisted title track, a Tom Nehls sample on "I Guess I Love It" and even the David Axelrod sample on the RZA-featured standout "Porta One."
However, there are times when this homage comes off a little more like mimicking; the Beastie Boys-sampling "Bleed It" has distorted vocals that are borderline audio-cosplay. Not to mention using the Adams & Fleissner-sampled siren — a signature of the late J Dilla — across a third of the album. It feels strange to hear him spit "Dilla beats got me reckless" on "Tetris" when Dilla has no involvement.
Bars-wise, Logic lives up to all his praise and criticisms simultaneously on Vinyl Days. He sparkles on "Decades," lamenting the dark times he overcame on his rise to fame. Alongside Wiz Khalifa on "Breath Control," his verses pop to the point where it's questionable whether the track needed a feature.
Then there's the poignant "BlackWhiteBoy" that shows him opening up about the lack of inspiration and heavy hate that led to his retirement. Though powerful, the flow sounds awkward at points, as though it was initially written to a different beat.
And, of course, there's the tough guy hyperbole ("Reloading the semi on some mafia shit") and erroneous claims ("Bringing back boom bap") sprinkled throughout the album. While the corniness of some of the project's tracks may not slide past longtime card-carrying members of the "Fuck Logic" fan club, the biggest takeaway is that he doesn't care.
It's probably most glaring in "LaDonda," where he describes once hating music critic Anthony Fantano before coming to terms with his place in the game: "I'm successful and I'm fuckin' worthy to be here, and your opinion is just your opinion … It doesn't matter like your legion of fuck boy minions."
Logic seems comfortable in his skin and, by all accounts, now makes music he wants to without worrying about converting those who don't want convincing. He sounds free. What's more, the skits (like the roastings from Michael Rapaport and NEMS) suggest he gets the joke and is in on it — like Eminem during his final battle in 8 Mile.
The best example is "Quasi," where, speaking as Quasimoto's cousin Melvin, Logic voices a popular social media sentiment: "​​Madlib out here doing records with Logic and shit … don't nobody give a fuck about that, don't nobody want that shit."
Still, with legendary guests such as AZ, RZA, Royce Da 5'9 and even The Game appearing alongside him and never overpowering him, Logic comes across as a studied fan of the culture who's cemented a place within its tapestry.
This album's not going to break ground. Answering machine skits have been around for decades (word to Mary J. Blige), the production isn't unique and Logic isn't in any rare or elevated form. Still, Vinyl Days delivers a respectable, final major label swing for the Maryland MC.
REPEAT ME
FAN FEEDBACK
Just here to say that all of the praise that @Logic301 is getting for "Vinyl Days" is well-deserved.

— Sir Louis Sanville (@LSanville) June 29, 2022
Yeah Vinyl Days is easily Logic's best album. It's also better than every single Drake and J Cole album

— Jnr. (@__Femi) June 28, 2022
I haven't thoroughly enjoyed an entire @Logic301 album since True Story but god damn Vinyl Days brings me back to his mixtape flows, shit slaps.

— Lucas (@lookiduke) June 28, 2022