Lil Wayne and his son trend on Twitter after attending NBA Finals and fans noticing their similar smiles [VIDEO]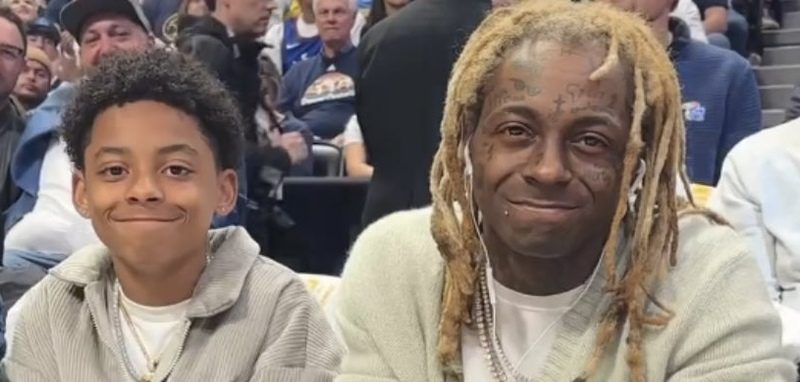 Lil Wayne and his son trend on Twitter after attending NBA Finals and fans noticing their similar smiles [VIDEO]
11330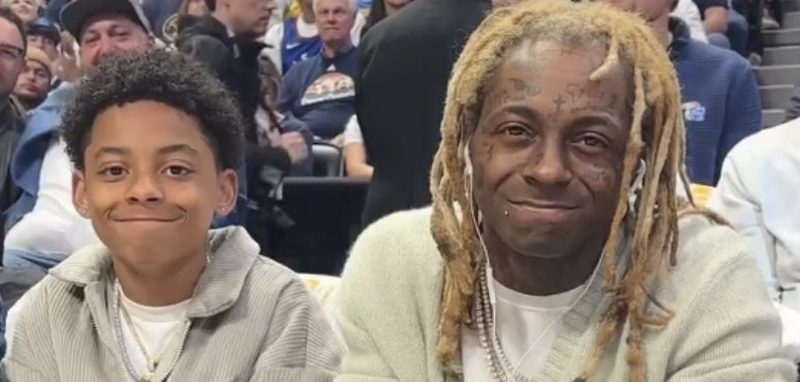 Lil Wayne and son trend after NBA Finals appearance
On Sunday night, Game 2 of the NBA Finals continued in Denver. The Nuggets looked to take a 2-0 series lead, but came up short. They led by double digits at one point, but fell, 111-108. Furthermore, Jamal Murray missed a game-tying three-point shot, at the final buzzer. As a result, the Nuggets lost their first home game of these playoffs.
Meanwhile, celebrities were also in the building to take in the NBA Finals action in Denver. Among them were Lil Wayne, as he sat court side with his son. This is the child that he and Lauren London had together, back in 2009.
Fans also noticed how similar Wayne and his son's smiles are. The ABC on ESPN cameras panned to the two, as they smiled at the same time. Immediate reactions on social media were how similar their overall faces were, as well.
Game 3 will take place in Miami, on Wednesday night. Therefore, the Nuggets will have an opportunity to take back home court, on the road.
Check out a closer look at Lil Wayne and his son attending the NBA Finals in Denver, on Sunday night, below. 
Lil Wayne in the building for Game 2!#NBACelebRow pic.twitter.com/KzXbaJ94zV

— NBA (@NBA) June 5, 2023
Lil Wayne and son trend after NBA Finals appearance