Lil Uzi Vert Uses Several 'Pink Tape' Bars To Silence "Gay" Speculation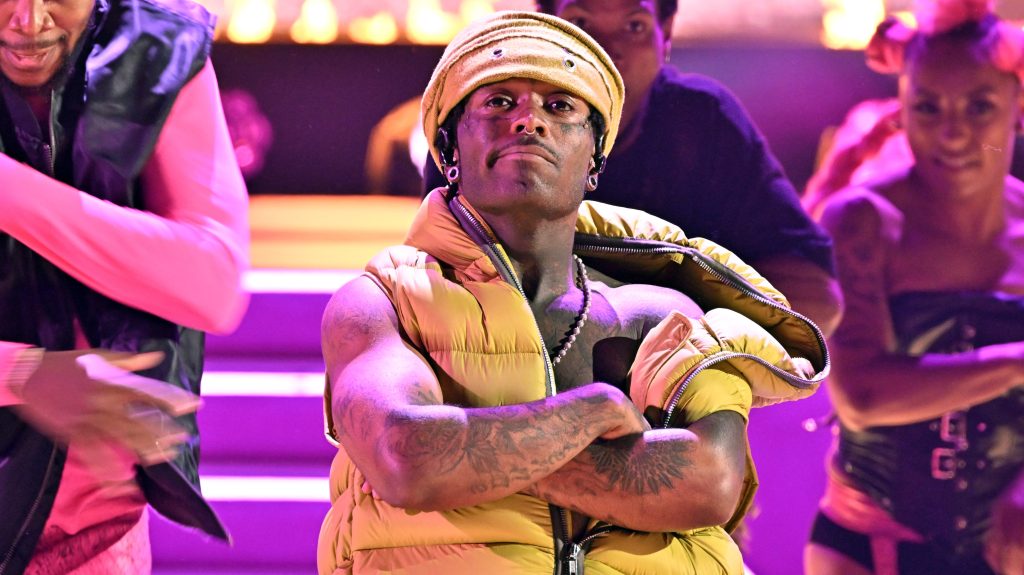 Lil Uzi Vert Uses Several 'Pink Tape' Bars To Silence "Gay" Speculation
6901
Lil Uzi Vert is here to set the record straight regarding their sexuality, as the Philadelphia rapper uses multiple bars on their new album, Pink Tape, to confirm that they are not gay.
The GRAMMY nominee wasted no time silencing the critics, addressing the matter at hand in the opening lines of "Flooded The Face," which is the first song on the album.
"First of all, I f**k eight bi**hes a day/ How could you ever say Lil Uzi gay?/ F**k four of 'em raw, f**k four of 'em safe/ Think I'm splittin' the odds before you to debate," they rap. Speculation about the hitmaker's sexuality ramped up in the last year after they changed their pronouns to "they/them," wore androgynous outfits, and revealed their alter ego, "Leslie."
The 27-year-old revisits the topic later on in the album on "Spin Again," which they debuted at the 2023 BET Awards on Sunday (June 25). The track is believed to be the reason girlfriend, JT of the City Girls, threw her phone at them due to their mention of Ice Spice.
"I'm fucking the dogsh*t out of this bi**h, her wig came off twice/ She had a lil' fro, she look like Ice Spice/ She call me lil' bro, f**kin' on models in 'Vogue'/ Ni**as, they thought I was gay, but I do not know how though," they spit.
Fortunately, all seems well between Lil Uzi Vert and JT now, as they were seen dancing together at their Pink Tape release party on Tuesday evening (June 27). And while the "Just Wanna Rock" artist revels in having multiple partners on the album, they also take some time to shout out their current partner.
"If that lil' bi**h not a City Girl then I swear that sh*t is boring," they rap on "That Fiya." They even reflect on JT's criminal past affectionately, rapping "My bi**h so bad, yeah my bi**h, she a felon," on "Mama, I'm Sorry."
Pink Tape was released on Friday (June 30), two years after they casually revealed the project's name in a now-deleted tweet in 2021 and navigated multiple delays. The project features Nicki Minaj, Travis Scott, Don Toliver, Babymetal, and Bring The Horizon. Check out Pink Tape below.