Lil Uzi Vert 'RED & WHITE' Is A Pleasing But Vacuous Reminder Of Their Existence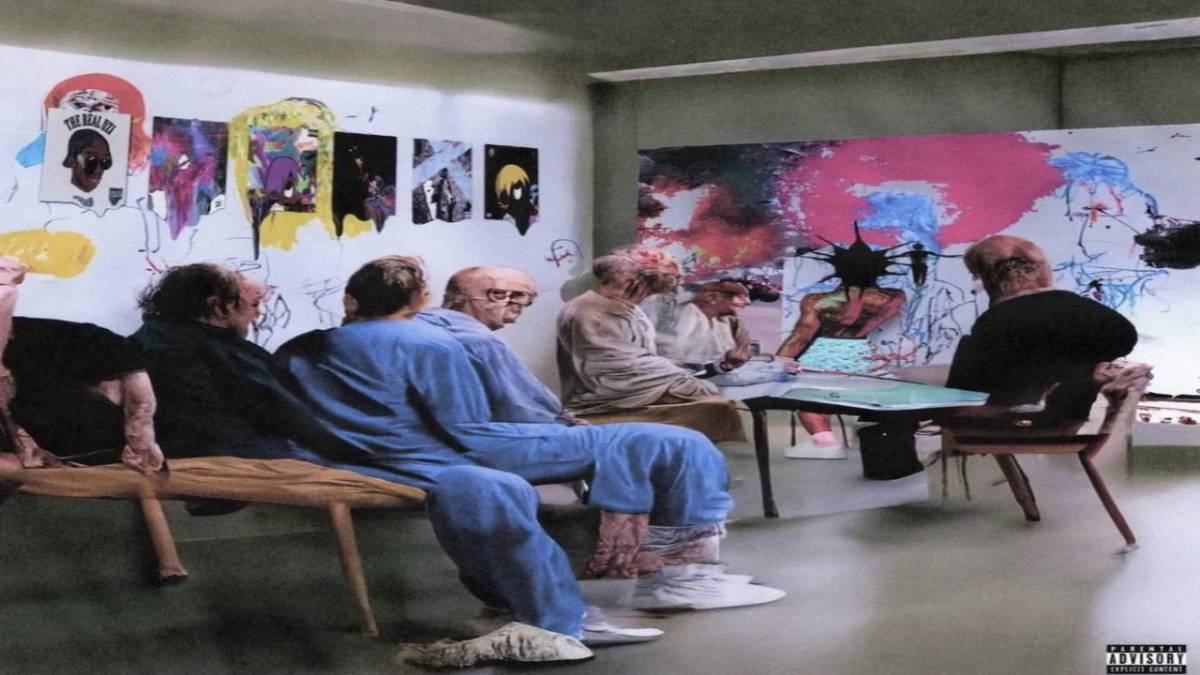 Lil Uzi Vert 'RED & WHITE' Is A Pleasing But Vacuous Reminder Of Their Existence
76
Lil Uzi Vert finally dropped Eternal Atake in 2020. A week later, fans got LUV vs. The World 2. These two projects felt like the breaking up of the final Harry Potter book for a grand, cinematic cash grab. Lil Uzi (who recently changed their pronouns to "they/them") appeared to have closed their own loop, leading fans to wonder what was next for the Philadelphia rapper/singer & fit pic connoisseur.

They're in a strange place. Once vaulted as a disrupter and counter culture SoundCloud icon. Uzi has now become the status quo. Their singles don't hit the same (can anyone remember a bar off "Demon High?") and the wave he helped bring to prominence has new hungry challengers ready to make their own ascents. When fans are beginning to argue if Yeat is keeping Uzi relevant, it signals at least the beginning of a shift between being the model for the young ragers. It begs the question: What does Uzi do now? And, two years later, the answer to that question appears to be: they have no idea.

After a forgettable collaboration with Future and dozens of features no one ever heard, Uzi returned in the way that suits them best — chaotically and without a shred of forethought or logic. They released RED & WHITE on SoundCloud then migrated it in two parts to streaming services. Even when it did arrive on streaming, one of the 10 songs, "BELIEVE ME," was cut, most likely due to sample clearance issues. Its arrival was so bizarre that no one knew whether the project was a prank or an earnest offering. But, fans now know this nine-track EP is the premonition of their next full LP, The Pink Tape, and composed of some of their more successful leaks disseminated since the Eternal Atake era.
Despite the chaos, there's a lot to love on the EP. Uzi instinctively understands melody and displays this prowess throughout the choruses and bridges of the project. It's frequently a pleasure to zone out and be passively aware Uzi is forming words rather than humming or yowling.
Like Eternal Atake, all eras of Lil Uzi Vert are represented here. The old Uzi fans will delight in "HITTIN MY SHOULDER," which is among the best pure rap songs they've made in years. Those who like the trippy, disorienting side of their discography will find haven in "SPACE CADET" and "F.F." And those who look to Uzi for a pressure-less good time have "FOR FUN" and "I KNOW." There's something for every type of Uzi fan, which eviscerates any potential cogency but makes sure no one goes home empty handed.
The production is handled by a bevy of heavy hitters such as Maaly Raw, Don Cannon, Brandon Finessin, Esko and Mustard showing up and showing out. The beat for "F.F" is a standout, wringing angelic bells and synths into an instrumental cheat code. "GLOCK IN MY PURSE," "CIGARETTE" and "HITTIN MY SHOULDER" are three more fantastic beats that require minimal lyricism, if any, to be successful.
But unfortunately, minimal lyricism is all listeners can count on from Uzi. The EP contains some of the most egregious bars of the entire year. On "GLOCK IN MY PURSE," Uzi barks, "Put a Glock in my purse (Huh? Purse) (x3)/No, this is not a purse (Yeah)/How the fuck this a purse? (How?)/Ain't no lip gloss in it (Uh-uh)" in what is perhaps the most braindead chorus of their career and proceeds to repeat it five times throughout the song. Another detestable middle finger to the Hip Hop community is "ISSA HIT," the chorus of which is simply, "It's a hit/It's a hit" 16 times. With this lack of care it certainly isn't a hit. While Uzi's writing has never been brainy, it has rarely, if ever, been this imbecilic.
And even if their melodic sensibilities are still relatively strong, they simply aren't nearly what they used to be. Almost every song on Luv Is Rage 2 is more harmonious than any on this project. Uzi is so outmatched by the beats they sputter over, it's a wonder the producers even allowed Uzi to buy them.
It seems Uzi isn't interested in growing as an artist. If this project is indeed indicative of their trajectory, fans can expect The Pink Tape to be a carbon copy of Eternal Atake: pleasant and catchy but cheap and unsubstantial. As for RED & WHITE, it's a fine Lil Uzi Vert EP. It has no identity and nothing to say, but the beats go hard and Uzi enters pockets of competence frequently enough to coax the listener through the whole thing. And for their die hard fans, this is more than enough to tide them over if The Pink Tape ends up being the project that silences the people saying Uzi fell off. 
REPEAT ME
FAN FEEDBACK
Me and the boys linking up to listen to Lil Uzi Vert "Red & White EP":? pic.twitter.com/tHog1Hpm2J

— Press (@NVxPRESS) July 22, 2022
When Red & White released, I fell to my knees. I pressed play, and a single tear cascaded down my cheek. my soul had been enlightened. I can now walk over water, part the seas, create fire from the tip of my fingers. my eyes radiate a knowledgeable glow. Thank you Lil Uzi Vert.

— Nathan (Free Carbon) (@n_curry_17) July 23, 2022
Lil Uzi Vert – RED & WHITE (2022) EP Review (Streaming Version)
– A pretty decent EP to hype up the eventual pink tapes which I'm kind of looking forward to. pic.twitter.com/WOnoggvRTq

— Viper (@viperxtj61x) July 26, 2022