Beyoncé 'Renaissance' Asserts Her Pop Music Supremacy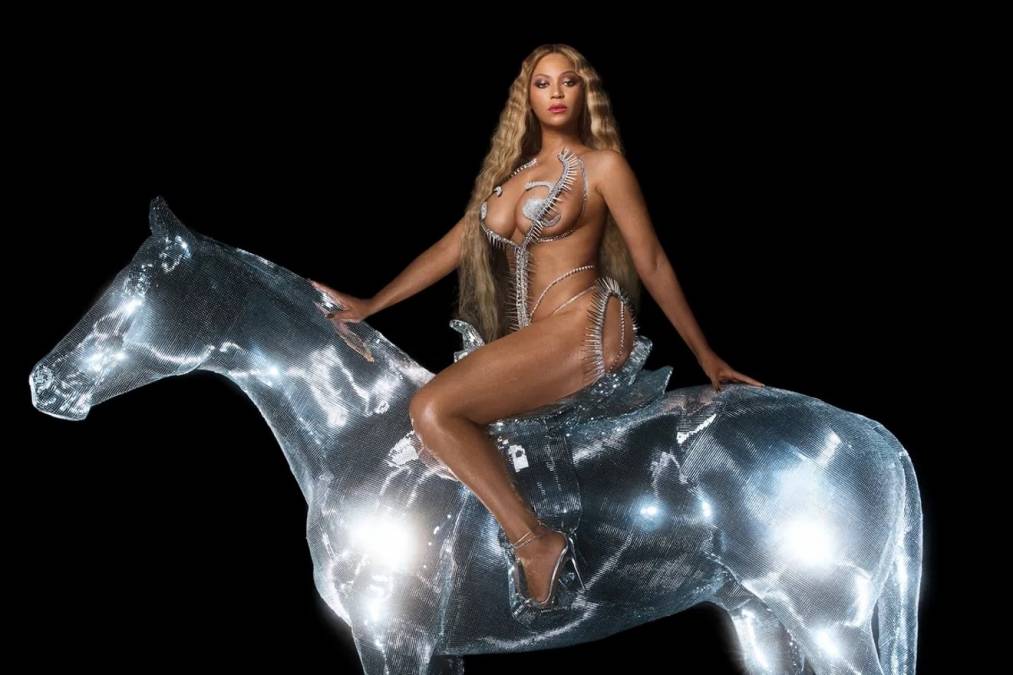 Beyoncé 'Renaissance' Asserts Her Pop Music Supremacy
51
Every generation of pop music has always had at least one artist that became the standard during their time. There's Prince, Michael Jackson, and also Michael's younger sister Janet Jackson, to name a few. What exactly catapults them to reach this status is a little hard to pinpoint, but they all possessed that particular "it" factor on top of having talent, classic songs and phenomenal stage presence.
Since her debut with her childhood friends turned professional girl group Destiny's Child in 1997, Beyoncé Giselle Knowles-Carter has become the standard for this generation. She checks all the boxes: a powerhouse voice, a slew of hit songs, and an unmatched ability to put on a show. Now, the world's greatest living entertainer is back with her seventh solo studio album Renaissance.
The 16-track project is just Act 1 of a mysterious "three-act project" that is a timeless ode to Black queer people — which includes her gay "uncle" Johnny who died of HIV complications — disco, house music and ballroom culture. In the past, she's flirted with the idea of making dance music — "Schoolin Life" and "Blow" were fun flings — but on Renaissance, she's fully committed to the genres with help from some Black queer icons.
As the world opens back up and escapism is craved now more than ever, Renaissance is a clear call to return to the place where nothing matters: the dance floor. The record begins with "I'm That Girl" and continues Queen Bey's love for starting albums on the slow side before ramping up the pace. "You know all these songs sound so good cause I'm on that ho," she rap-sings before the percussion and bass kick in. It's three minutes of her explaining that wealth and luxury isn't what keeps her miles ahead of everyone else in music. What she possesses is something that's internal, a ferocity that can't be touched nor mimicked. The repeated announcement of self-confidence is doused all over the album.
"Comfortable in my skin/ Cozy with who I am," she says on the chorus of follow-up track "Cozy." Over another stacked house beat with roaring drums dominating the song, listeners are instantly transported to the center of a warehouse party's moody, hot and sweaty dance floor. You'll have to face your problems in the morning, but Beyoncé reminds fans: "You're a god/ You're a hero/ You survived all you been through."
Whether or not her bid to empower everyday people is genuine has always been up for debate. Some fans will eat up the "Votin out 45/ Don't get outta line" remark on "Energy," while others will meet the line with an eye roll. How can a billionaire by marriage really be for the people when she and her husband cross picket lines to host a glamorous Oscars after party for the Hollywood elite?
Throughout the album, she blasts motivational mantras mixed with messages of self love and confidence. She tries to make her fans feel like they could be Beyoncé one day too. The idea is all well and good, but at times the messaging can come across as placating. Beyoncé is a beautiful billionaire with multiple talents and incredible connections; her fans are not. It's easy to tell people to "quit their job" when you've never experienced the ramifications of those actions. Yet, even with this clear class separation, the music and messaging still works for most amid the skepticism. That's because Beyoncé has always demonstrated so much conviction and confidence that she mimics the feeling old fitness gurus gave out-of-shape working class Americans on '80s workout VHS tapes. She's so assured in her abilities that when she tells her audience they even have a small chance of being like her, they believe it.
When the album was first announced, people speculated that its focus would only be house music, but "Virgo's Groove," "Move," and "Church Girl" find Beyoncé referencing the essence of disco, afrobeat and bounce with utmost respect and admiration. It's pure ecstasy to hear songs transition smoothly without warning — it wouldn't be shocking if fans walked away thinking "Cuff It" into "Energy" into "Break My Soul" was one song. This setup forces consumers to refrain from jumping from song to song even after a first listen. Start the record from the top and let the mix be the guide.
On the whole, Renaissance is a more than solid project, but there are a couple spots where it misses its mark. The skippable "Thigue" features Hit Boy's languid trap drums that shift to a faux techno beat after 50 seconds, serving as a bathroom break amid the rave.
Building up to the album's release fans were fed details about songs sampled, artists featured and songwriting credits. It's a delight to see Leven Kali and The Internet's Syd and Patrick Paige II get placements. But for its bigger names Renaissance struggles to utilize its features properly. Why call the legendary Grace Jones and rising star Tems to say 15 words between the two of them on "Move?" Yes, she's Beyoncé and she may not need features, but what a moment it could have been to thoroughly let Tems shine on a sound so intrinsically native to her. Instead, fans are left with a brief cameo and a tease.
Nonetheless, Beyoncé and her team of producers, writers and composers have done their research. The way samples are spliced, woven and layered make Renaissance a loving tribute to the core of dance music. At every second of this record, Bey and her team have built new songs out of the bits and pieces of classic, underground and popular tracks the way many in the genre have done before her.
If Doja Cat was the ruler of her own planet on last year's Planet Her, then Beyoncé is the master of her own galaxy on "Alien Superstar." One of two tunes produced by house and techno artist Honey Dijon, the "Superstar" is bubbling with deep house and ballroom references — "Category: bad bitch! I'm the bar!" her raspy voice declares — that pays homage to the past while simultaneously sounding futurist.
Lyrically, Renaissance is not much of a departure from most of Beyoncé's catalog. Empowerment, love and sex remain central themes, only this time she got hornier — "Hit them 'draulics, while I ride it/ Got me actin' hella thotty" she says on the retro "Cuff It." The way she says things even lean into SZA's euphemistic territory:  "I got diamonds beneath my thighs/ With his ego we'll find bliss," she says on "Alien Superstar." Her adorable toasting at the end of the Drake-assisted "Heated" supplies plenty of IG caption subliminals — "Monday I'm overrated/ Tuesday on my dick." Other lyrics raise questions about if sycophants surround her — even Beyoncé can't pull off saying "swaggy" and "thotty" earnestly in 2022.
Iffy diction and writing aside, Renaissance is a gallant body of work from an artist that has proved time and time again that she will take the risk no matter the results. Far from simply being a collection of good songs, Bey's seventh studio outing is a reminder of how to fashion an album that can be everlasting. Each listen unveils new Easter eggs, ad-libs and fragments missed on the previous listen.
Beyoncé has a long track record of platforming Black artistry, and in true Afrofuturism style, Renaissance is both backward-looking and forward-thinking. A colorful, euphoric and glittery celebration of what has passed and what is still to come.
REPEAT ME:
FAN FEEDBACK:
America Has A Problem stans make some noise

#RENAISSANCE pic.twitter.com/655qiV7Hjw

— RENAISSANCE Updates ? (@B7Album) August 2, 2022
Now Playing: Virgo's Groove by Beyoncé#RENAISSANCE pic.twitter.com/IKRjLU1JnM

— RENAISSANCE Updates ? (@B7Album) July 31, 2022
beyoncé on billboard 100 next week #breakmysoul #renaissance pic.twitter.com/VALApHQYBf

— anör (@afrodillle) July 31, 2022
She said fuck it and just put her Pussy on the mic for this part of the song ? pic.twitter.com/K0NMdNVVYn

— ☽ (@digitalsxpphic) July 30, 2022
renaissance has disrupted my beyoncé album power ranking it's looking scary for my current top 3 pic.twitter.com/5ROYwd3KqB

— no (@zedonarrival) July 29, 2022