Lil Baby 'It's Only Me' Sacrifices Grit For Prestige Raps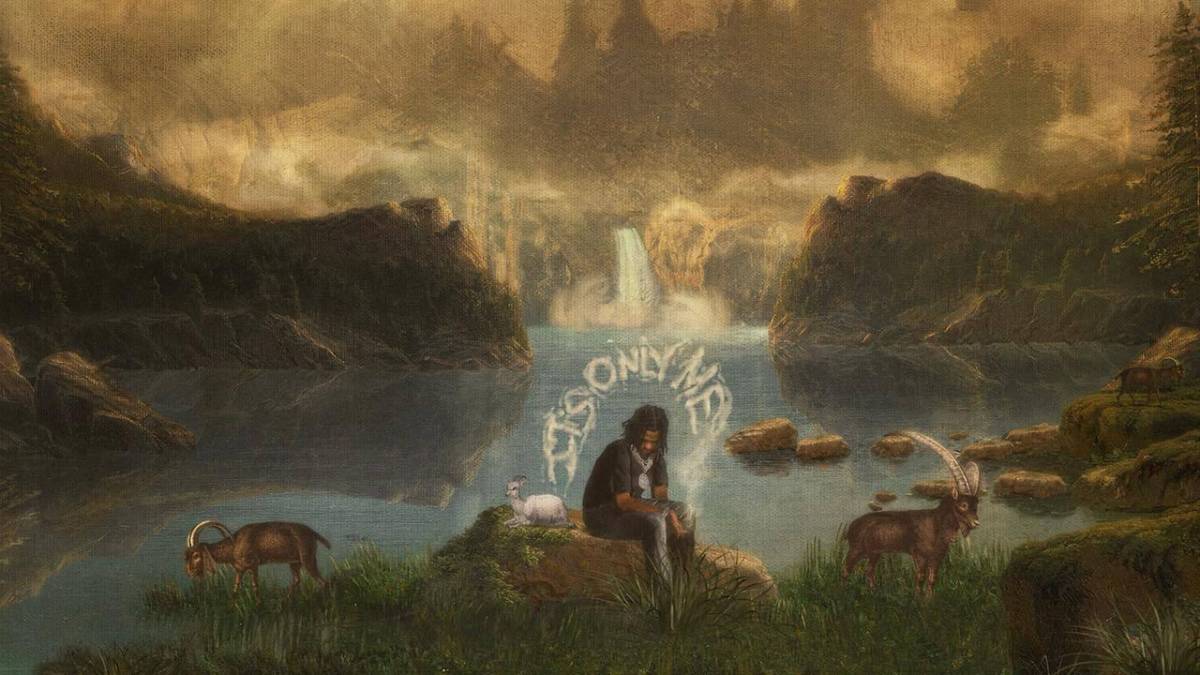 Lil Baby 'It's Only Me' Sacrifices Grit For Prestige Raps
54
Of all the artists who've been considered proteges of Young Thug, there's maybe none who have carved out their own lane like Lil Baby. You can still hear shades of Thugger's warbling drawl in Baby's flow, but where Thug has existed on his own wavelength for years as a defiant experimentalist, Baby is much more down to Earth, with an unsparing directness that's made him one of the best storytellers in the rap game.
This wasn't always the case. Early doubters dismissed Lil Baby and his peers as "mumble rap," but Baby is an artist who uses his voice as an expressive instrument, demanding that you listen closely: "You gotta really pay attention, I'm not mumbling," as he puts it on "Heyy." Even at his most up-tempo and aggressive, Lil Baby's voice still sounds almost tearful, cracking and aching as the pressures of life wear him down. There's a sense of humble awe at the success Lil Baby has seen and the stadiums he's now capable of filling, but even when he's flexing it never really feels like Baby is bragging. More success means increased surveillance, growing his paranoia and making him feel like every relationship he fosters seems doomed to a toxic conclusion.
On songs like 2020's "The Bigger Picture," Baby expressed an increased sense of perspective, not quite conscious, but concerned, a rapper both uncomfortably aware of the precarity of his existence as a Black man in a racist police state, and cognizant of the potential power of his expanding platform to affect change.
With his latest solo album It's Only Me — a fitting title for an artist whose music often feels so aching and lonely — Lil Baby continues to mature as both a lyricist and a stylist, though the maturation means more bars tailored for Grammy consideration and less experimentation.
Like so many rappers who rapidly ascend to the top of the charts and find themselves inhabiting a completely new reality, Lil Baby has struggled to maintain some of the genuine perspective that made him so compelling — many of the problems Baby now unpacks in songs like "From Now On " amount to the unrelatable struggles of a very rich man.
But Baby's change in perspective comes with a dark undercurrent that seeps into the album at every turn. Given the ongoing legal railroading of Lil Baby's frequent collaborators and YSL associates Young Thug and Gunna, it's hard not to feel paranoia creeping around the edges of It's Only Me, as if the feds were tapping the recording studio. Baby might make prestige rap albums now, but it's still better than a majority of mainstream rap albums because Baby has not lost his essence completely; there's still very real fears creeping around the surface on each track, which gives him enough of an edge to stay interesting across 23 tracks.
Tracks like "Real Spill," "In a Minute," and "California Breeze" are built around gentle vocal samples situated underneath Baby's bars. While it's hardly cloud rap, the ghostly voices that flank Baby bring to mind the haunted beats of Clams Casino or James Blake, crafting an atmosphere that's frequently bleak.
The heart of Baby's sound is always a pounding 808, but he draws on a broad palette to fill out his sound, with an almost tasteful elegance rather than gimmicky samples or playlist-baiting genre flip. On "Perfect Timing," the beat is draped in a blazing guitar solo befitting a 1980s power ballad, while "Waterfall Flow" sees Baby going in over a cascade of trippy synths. For better or worse, at an overwhelming 23 tracks, It's Only Me is more of a playlist experience than a concise and focused album, an endless stream with occasional stylistic flourishes but a mostly consistent energy.
Lil Baby might be a pop star now — the kind of artist recruited to collaborate on a mash-up with Tears for Fears for the World Cup's "Official Budweiser Anthem" — but he's still firmly a rapper, and maintains a knack for matching his guests' tenacity.
The rappers Lil Baby surrounds himself with, like EST Gee, Pooh Shiesty, and Nardo Wick, have a similar relentlessness to their flows, and perhaps express Baby's own growing influence. On a track like "Back and Forth" with EST Gee, there's not really a hook — as the title implies, it's a relay race between two rappers who never run out of breath. Baby doesn't stray far from his Atlanta roots, but he increasingly feels of a piece with the rawness of current Midwestern rap — both the unstoppable delivery of Detroit rappers like 42 Dugg and the bleeding heart of Chicago drill artists like Lil Durk. The frenetic piano loop and fat bass on "Danger" make for a beat that would fit right in on a Rio Da Yung OG tape.
It's Only Me sees Lil Baby standing on his own terms, something of a guarded loner, but there are few artists more representative of the unique state mainstream Hip Hop occupies in 2022, for better and worse. Increasingly, rappers have been able to transmit straight from the trenches, building a massive audience without sanding down the edges or playing the same old industry game. Lil Baby has capitalized on that window like few others, speaking his unvarnished truth while proving his mettle as a perceptive songwriter. He's playing the game but every word is thoughtful, every move plotted, every feeling real.
REPEAT ME
FAN FEEDBACK
Lil Baby not having Gunna or Lil Durk featured on his album feels weird to me bro

— Jah Talks Music (@JahTalksMusic) October 14, 2022
someone tried playing the new Lil Baby album in the car and this happened ? pic.twitter.com/GBQzwYCVFZ

— ?.kutthroat bill (@1habash) October 14, 2022
Lil Baby made y'all think he fell off then went 23/23 on his album

— ꜰʟᴀᴍᴇ (@LAxFLAME) October 14, 2022