Leikeli47 'Shape Up' Maintains Her Eclectic Musical Anonymity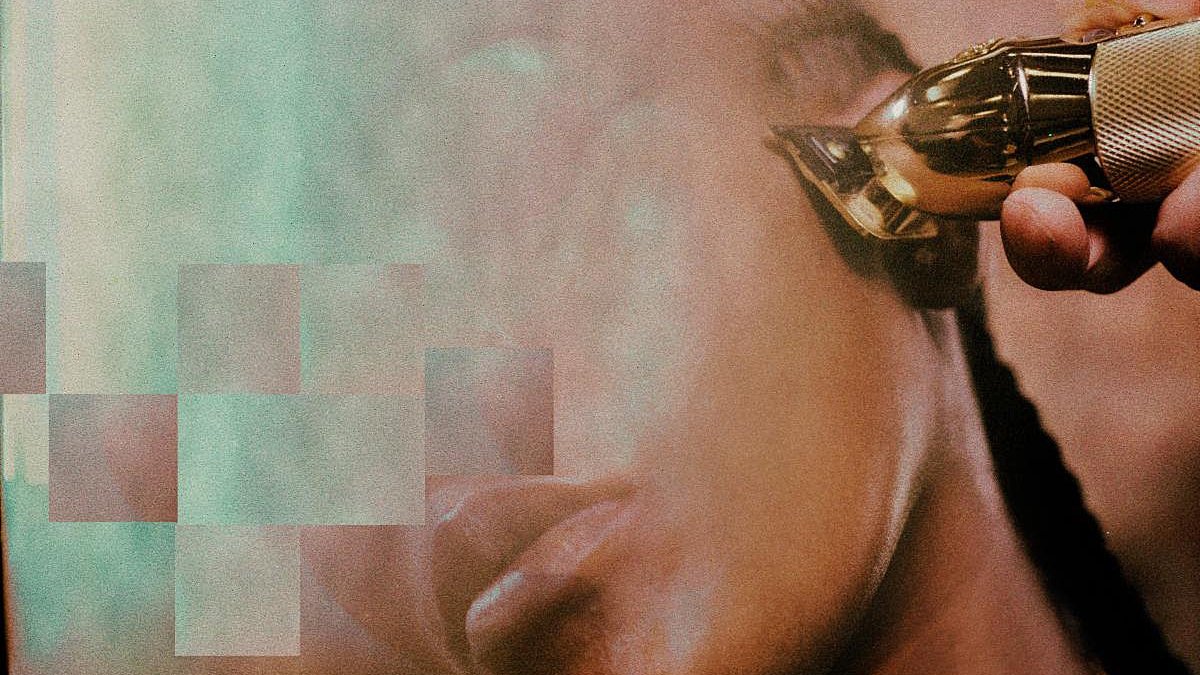 Leikeli47 'Shape Up' Maintains Her Eclectic Musical Anonymity
59
Leikeli47 isn't too concerned with stepping into the spotlight and sharing every tiny detail of her life like some rappers. The Virginia rapper's face is typically covered with a bandana or balaclava to conceal her identity. She has social media, but it's mostly used as a promotional tool to announce a new single or album release. Her age is speculated to be between 20 to 25 years old, but nothing has been confirmed. Most of her song credits have the name Hasben Jones attached to them, but even that's an alias.
Instead of getting caught up in the personal, Leikeli chooses to hold onto her anonymity so listeners focus their attention on her dynamic, adrenaline-inducing music — not the image that comes with it.
That elusiveness has worked in her favor with her songs popping up on JAY-Z's roundup playlist on TIDAL, a NPR Tiny Desk performance that has over 1.3 million YouTube views and song placements on the first three seasons of the HBO hit show Insecure. Her third album, Shape Up, wraps up what Leikeli calls the beauty series trilogy that included 2017's Wash & Set and 2018's Acrylic. With bold beat choices and boastful lyrics, Shape Up is a victory lap for Leikeli: one final check in the mirror to make sure all the small details are in place before heading out.
Album opener "Chitty Bang" sounds like a raucous house party where neon glitter and strobe lights cover every room, effectively blending the best aspects of the genres that influenced her: R&B, electronic, Hip Hop and techno. It's a roller coaster ride through all the aforementioned genres as well. Some songs contain sudden beat switches, while others return to traditional drum-heavy production.
"My ex called me trying to talk again/But I don't negotiate with terrorists," she snarls on "New Money," delivering Instagram caption raps without being corny. There's plenty of memorable bars peppered throughout the album. As she proclaims on "Zoom," "I ain't the type of bitch to do a lotta barking/And only thing I need validated is my parking."
The radio friendly "LL Cool J" — which stands for "Ladies Love Cool Jewelry" — weaves together Leikeli's breathy vocals on a minimal kick driven beat where she assesses a potential love interest the same way she does her jewelry. It's Leikeli's most underwhelming song on the project as she sounds disinterested and uncharacteristically uncharismatic.
Adaptable at every turn, Leikeli seamlessly steps into her slow tempo bag on "Done Right." It's one of the three most impressive songs, along with "Hold My Hand" and "Baseball," where she displays her singing abilities, begging the question: Should that be her focus instead?
While her verses are top tier, her choruses ring a bit hollow in comparison. A load of the songs on Shape Up feature hooks that lack impact. There's a puzzling switch-up on "Zoom," where she chooses to deliver her chorus with a nursery rhythm flow that falters after a verse that ends with a quick Migos impression.
Like its predecessors, Shape Up isn't complete without anthems for the ballroom dance crowd. That's where "BITM" and "Jay Walk" featuring the legendary Miss J Alexander shine. Layered over heart thumping house-esque beats, both tracks capture the essence of ballroom culture: "Talk your shit and back it up!/I'm designing my own lane/Now bitch you go do the same," she says on "BITM."
Unlike her previous work, there aren't many moments of vulnerability that help fans understand her story. There's vague talk about handling the weight of the world on the guitar-driven "Hold My Hand," but the song is less about what those pressures are and more about needing a significant other to face them.
Shape Up further distinguishes Leikeli47 from other women rappers in the ecosystem, but it also shows she can hang with the likes of Cardi B, Megan Thee Stallion and the City Girls in the age of "Pussy Rap." However, she never conforms, making the style her own, as she does with the other styles she dips into. "Carry Anne," with its bouncy knock and catchy chorus, declares "This my pussy, I can do what I want/I'm a big girl now." Like Missy Elliott, whom Leikeli47 is often compared to, she doesn't wear the most revealing outfits, but is still as sex positive as those that do. Shape Up is a charming body of work that will satisfy her base, but it might not capture the ears of others without some depth added to its subject matter.
REPEAT ME:
FAN FEEDBACK:
@leikeli47 ??????✨✨✨ pic.twitter.com/w5U5Iry9Jj

— SiR Smith?✊?? (@Aswad_Champion) May 15, 2022
I am gonna wear a grove in Shape Up just like I did Wash & Set. The way Leikeli47 has me bopping round this house, I wanna go dancing at 9:30 am on a Sunday. pic.twitter.com/wVqnFxdqzi

— Polly Pickpocket (@PinkBerryShake) May 14, 2022
Bitch, I'm the man #Leikeli47 pic.twitter.com/1M7pQjjo17

— Love Byrd Jr. ??✊?? ☭ ♓︎ (@LoveByrdJr) May 14, 2022