Keyshia Cole to Star in New Lifetime Biopic 'Keyshia Cole: This Is My Story'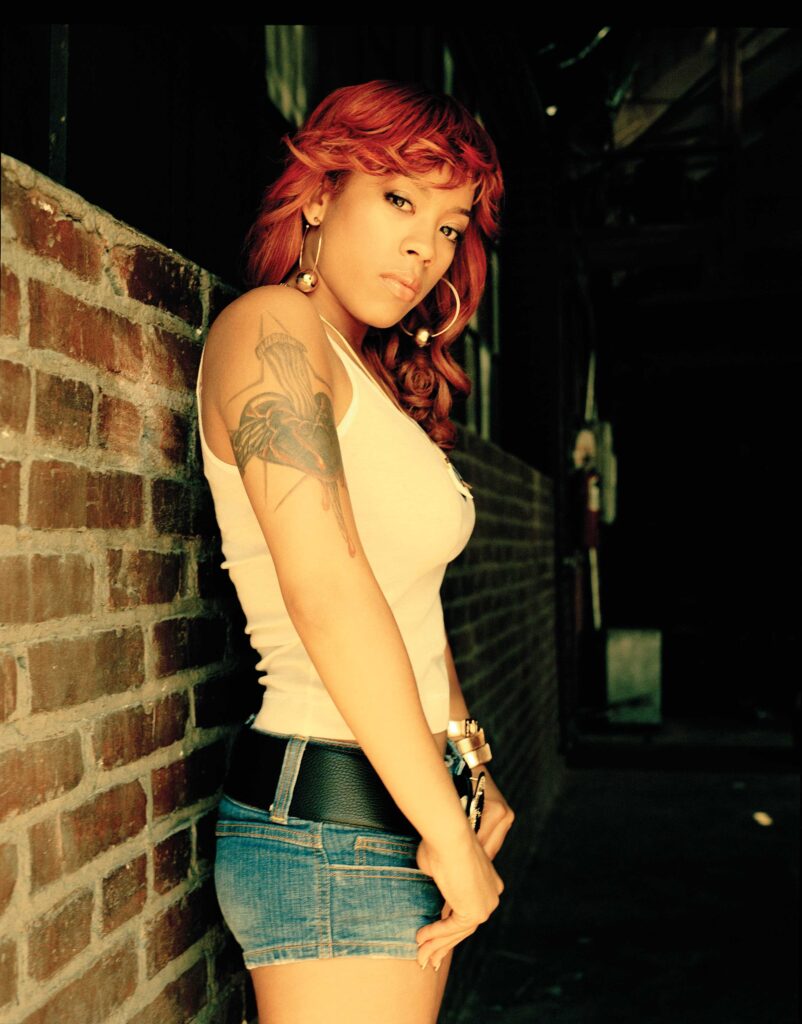 Keyshia Cole to Star in New Lifetime Biopic 'Keyshia Cole: This Is My Story'
73
Keyshia Cole is celebrating Black Music Month in a major way. The Grammy-nominated singer/songwriter will make her film debut in Keyshia Cole: This Is My Story, a new Lifetime biopic. She will executive produce and star as herself in the film.
Keyshia Cole: This My Story, written by Angelica Cheri and directed by D'Angela Proctor and Manu Boyer, is about her rise to prominence from the rough streets of Oakland, California, to a streak of No. 1 hits and three consecutive platinum albums (The Way It Is, Just Like You, A Different Me).
The film will also explore her "complicated yet warmhearted relationship with her mother Frankie Lons played by Debbie Morgan." Lons passed away in July 2021.
"This is a story of a daughter's love for her mother and although my heart remains broken from her untimely passing I am honored to be sharing it with the world," says Cole.
"Playing the role of myself was a unique opportunity to re-live special moments in my life that also gave me the chance to process her loss in ways I did not expect. I miss her every day and even though she is not here, her presence was felt throughout this film. Mom, I love you."
Music executive Ron Fair, who Cole has called her musical father, is on board as co-executive producer of Keyshia Cole: This My Story. He also handles the music, with Grammy winner Warryn Campbell composing the original score.
Speaking of music, Cole will debut a new original song, "Forever is a Thing." No release date for the song has been confirmed.
Keyshia Cole: This Is My Story premieres on Lifetime on Saturday, June 24, at 8 p.m. ET.
The last Cole album, 11:11 Reset, was released in 2017. The album debuted at No. 6 on Billboard's Top R&B Albums chart. It spawned the singles "You" featuring Remy Ma and French Montana and "Incapable."
[embedded content]
In 2021, Cole shared "I Don't Wanna Be In Love" as the first offering from her untitled eighth album.
Fair offered insight to Rated R&B about the album. "She's figured out who she is to all her fans with the choice of songs on this record and it's going to be extraordinarily satisfying," he touted.
The untitled record, featuring contributions from Lucky Daye and Elijah Blake, was paused for unknown reasons. She did, though, confirm last summer that an album would be released this year. It is supposed to be released on BMG. 
Of the new deal, Cole said in 2020, "I am truly blessed to continue my journey with a whole new team of believers: partner BMG with Tim Reid leading the charge; new management with Primary Wave under the direction of Steven Greener."
She added, "And I'm beyond happy to be reunited with my musical father Ron Fair, who believed in me from the very beginning. [We're] moving beyond our own footsteps, humble and aware of the shoes we need to fill."
On March 12, Cole will perform at the Jazz in the Gardens Music Festival. Erykah Badu and Charlie will co-headline day two of the affair.