Keyshia Cole Hated Hit Ballad "Love", Says Iconic Riff Was An "Accident"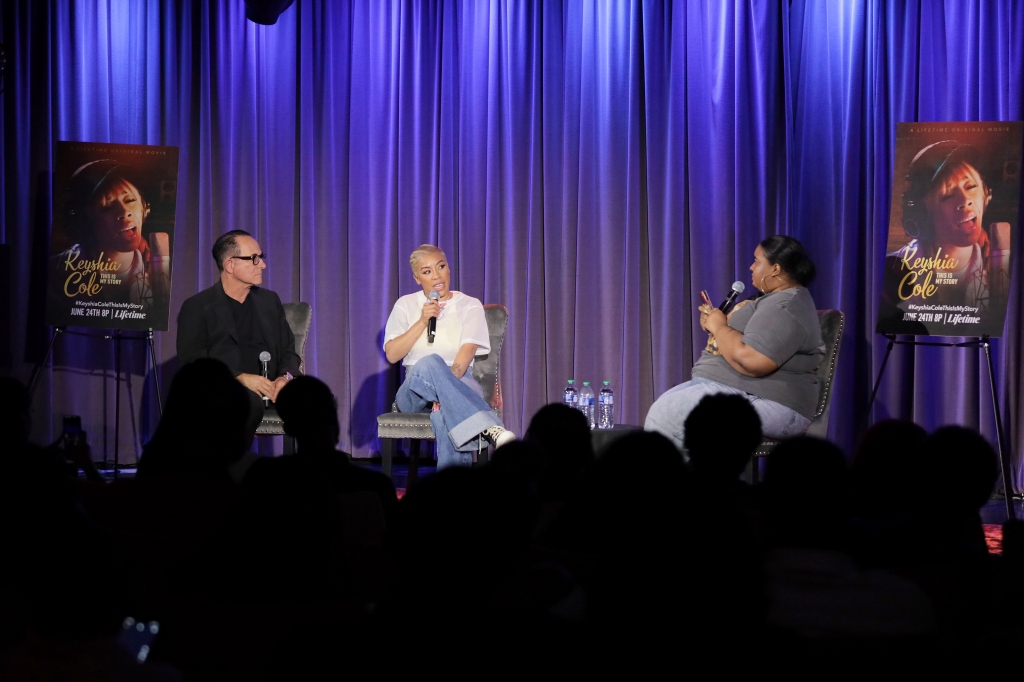 Keyshia Cole Hated Hit Ballad "Love", Says Iconic Riff Was An "Accident"
6901
Keyshia Cole is gearing up for the arrival of her acting debut in the form of her upcoming biopic, Keyshia Cole: This Is My Story. Ahead of the film's premiere, Lifetime and The Grammy Museum hosted an intimate screening on Wednesday (June 21) featuring a fireside chat with Cole and Ron Fair, who serves as the film's executive producer and music supervisor.
During the post-screening conversation, the four-time Grammy nominee spoke with VIBE's R&B Reporter, Mya Abraham, on why she chose to tell her story in this way, how it helped her process and cope with mother Frankie Lons' passing, reality TV, potentially retiring, her future Tiny Desk (coming this summer), and her legendary music career.
When asked how she felt writing one of her hit records, "Love," the Oakland native revealed she actually hated it. "I didn't really think that I was good at writing slow records, but I took my lil CD player and sat in the corner […] and I just wrote the record. Everybody loved it, but I just didn't like it," she explained.
Funny enough, the ballad's signature riff was purely an accident. "I messed up and they said do it again. They kept it. They liked it, but I hated it," she expressed.
Towards the end, a fan asked Cole about moments that didn't make it to the film's final edit, which led her to share a touching anecdote about Tony! Toni! Toné!'s D'Wayne Wiggins. The Way It Is singer confessed that he and his now ex-wife, Michelle, housed her during the early days of her career at his "House Of Music" recording studio. It was there that Cole learned how to engineer and she detailed that it was actually Wiggins' wife that sparked Cole's dream to open her own coffee shop with live music and poetry nights. The shop has yet to open, but it is definitely still on her bucket list.
Cole is also gearing up to release her new album, which according to the vocalist, has more of a soulful vibe in the vein of Lauryn Hill's "Ex Factor." New single, "Forever Is A Thing," is expected to drop Friday (June 23).
Keyshia Cole: This Is My Story premieres on Lifetime on Saturday, June 24 at 8 p.m. ET.