Kevin Gates 'Khaza' Trades Intensity For Vulnerability With Mixed Results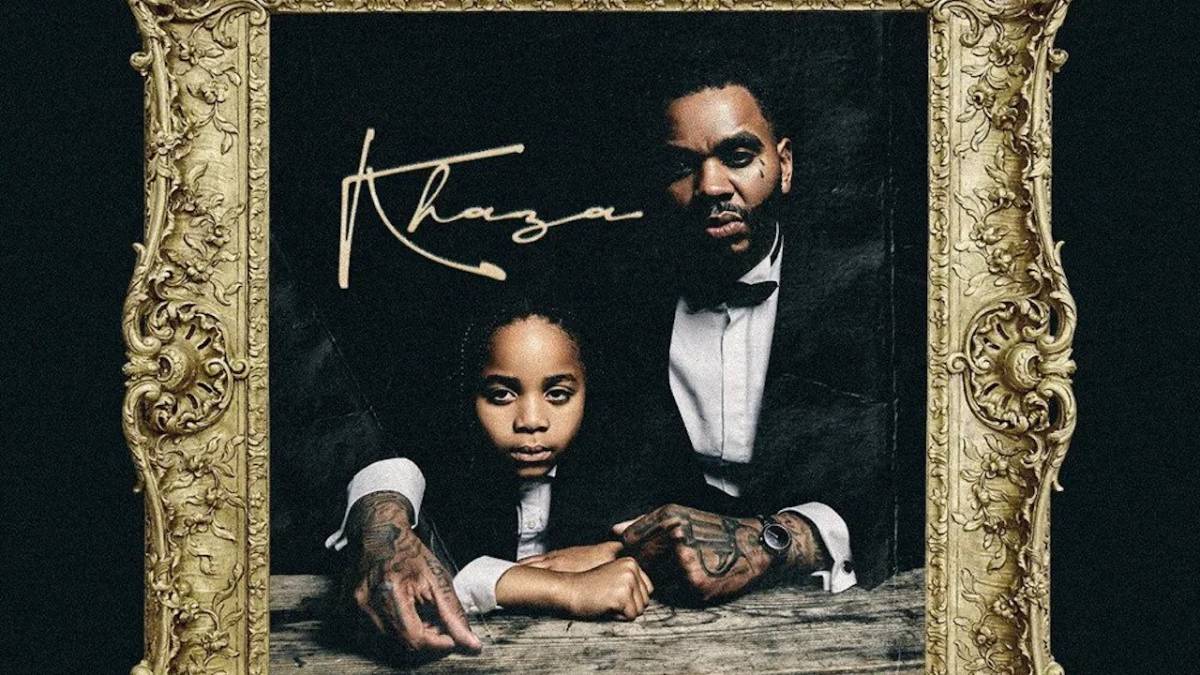 Kevin Gates 'Khaza' Trades Intensity For Vulnerability With Mixed Results
71
In early June, Kevin Gates dropped a searing loosie over Kodak Black's "Super Gremlin" instrumental. The "freestyle" ("Super General") is an airing of grievances that finds him addressing lackluster sales for his last album I'm Him, confronting his own body image issues and seemingly confirming his split from Dreka Gates, his wife of seven years. Like most of Gates' music, it's intense and unflinching, honest to the point of being uncomfortable. Meant to serve as cliff notes hype for his new record, Khaza, "Super General" traverses the themes of the album in an unbroken verse: the trap, his time in prison, disloyalty and his startingly detailed sexual fantasies. The problem, however, is that it's better than the album it was supposed to promote.
Granted, being an artist is a constant loop-de-loop of attempting ideas, failing and regrouping to refine them. It's no real surprise that these themes are more easily and concisely articulated after teasing them out over the course of an album. But it renders his new record Khaza moot in comparison. Instead of trudging through the exhausting mood swings and genre experiments haphazardly thrown at the wall over the album's hour-plus runtime, "Super General" concisely sums up Kevin Gates' current state of mind.
Khaza is a break up album. The erratic sequencing mirrors the confusing mental space one occupies at the end of a long relationship. It's full of whiplash moments that swing from severe anger and feelings of betrayal to raunchy rebound sex whose euphoria dissolves into gasping, crying-in-the-shower moments. Gates is notorious for oversharing and Khaza does nothing to upend that reputation; he's clearly going through it and needs his audience — whether that's the listener or his ex — to feel every visceral detail as he spills his guts.
To emphasize the more emotional subject matter, Khaza trades the greyscale Chicago drill and spacey Atlanta trap sounds of his recent Only The Generals series for a palette of paper-thin synths, languid acoustic guitars and mismatched sample choices; it's genuinely jarring to hear Kevin Gates rapping about a hypothetical cuckold situation over Gotye's "Somebody That I Used To Know" on "Truth Be Told."
He leans further into his pop proclivities, drenching most of the tracks in emotional crooning, but the breezy, effortless melodic sense that peppered his early work is more belabored than usual. "I'm In Love" features melodies ripped from pop country radio, while the production on "PTOE" has the chintzy widescreen feel of late-era U2. The wild-eyed wailing of "Big Lyfe" sounds like a Donda 2 outtake, smothering its desired emotional impact in thick reverb. Gates later takes this to its logical, very upsetting conclusion during the hook of "One Day," which features him fake crying through the harsh flattening of Auto-Tune.
Still, Gates is an immensely talented rapper. Even though a lot of the choices he makes throughout Khaza don't really work, there are moments when he lands an emotional gut punch. "Genuine with you, here go my feelings, take them and walk/I'm so sick of these n-ggas, they get in your business and break you apart," he raps on "Big Lyfe." He understands that no matter how hard someone tries to conceal or push down their pain, it will still linger. "You can cover all your scars in diamonds," he emotes on "Scars." "It still gonna hurt."
The screwed-down Michigan rap scowl of "Steppin'" and raspy Louisiana pain rap slink of "Ups and Downs" sit among his best work. They're lean and tough, full of chilling bravado and warnings to make sure guns don't jam if you face him. His agile triple-time flow on the flute-trap of "Free At Last" is a reminder that he's always been an adept technician and can make some of the most thunderous street rap when he wants to. These songs are so strong, it's hard not to wonder what the result would be if the more emotional material had been attempted with a steadier hand.
Khaza can be a painful listening experience, but it was probably incredibly painful to put together. Divorce records over time have always been tricky, balancing the bitter feeling of betrayal with the consequences of separating from someone who held you down regardless of the troubles you faced. If "Super General" is any indication, Gates has figured out what he was trying to say, is processing his feelings and has proven he can come back more focused. Sometimes we have to exorcise the demons before we find resolution.