Kelly Rowland in Paramount+ Original Movie 'Fantasy Football': First Look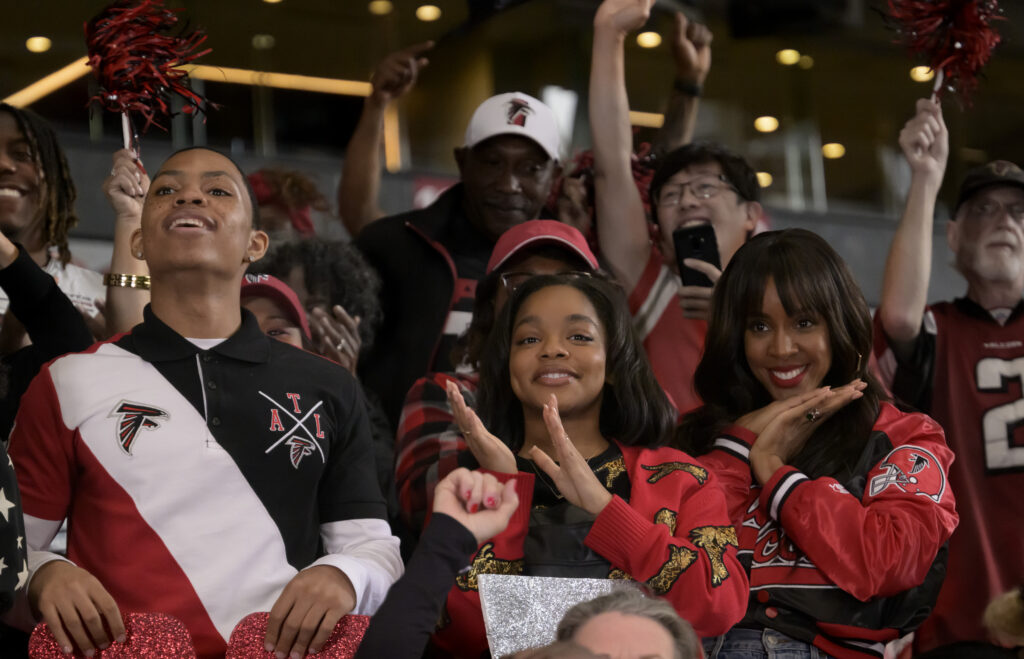 Kelly Rowland in Paramount+ Original Movie 'Fantasy Football': First Look
69
Paramount+ has released the official trailer for its original movie Fantasy Football starring Kelly Rowland, Marsai Martin and Omari Hardwick.
The Anton Cropper-directed film is set to premiere exclusively on Paramount+ Nov. 25 in the U.S., Canada, U.K. and Australia.
In Fantasy Football, Rowland plays Keisha Coleman, the mother of a 16-year-old Callie (played by Martin), who discovers she can control her NFL star dad Bobby Coleman (played by Hardwick) on the field through EA Sports Madden NFL 23.
But, Callie finds that keeping their secret is harder than they think.
"I am so excited to be working with such a talented and supportive group. Fantasy Football is a culmination of the adrenaline of the NFL and the fun of EA Sports' Madden NFL, with the heart of a father-daughter relationship," Cropper said. "As the father of a teenage daughter, I can't wait to sit down and watch this with her."
View this post on Instagram
Actor/singer Rome Flynn (How to Get Away with Murder, Raising Dion) also stars in the film as Anderson Fisher, Bobby Coleman's teammate. Nate Burleson, Jim Nantz and Tony Romo will also make a special appearance.
Fantasy Football is produced by Marsai Martin, LeBron James, Spencer Beighley, Jamal Henderson, Joshua Martin and Timothy Bourne.
Fantasy Football will follow Rowland's most recent starring role in the Netflix original movie, The Curse of Bridge Hollow. The family-friendly comedy horror also starred Marlon Wayans and Priah Ferguson.
View this post on Instagram

In terms of music, Rowland recently collaborated with Nigerian singer Ayra Starr on her "Bloody Samaritan (Remix)." The song appears on Starr's album, 19 & Dangerous, which was released Oct. 21.
In November 2021, Rowland teamed with Nova Wav to release "Wonderful Time," a reimagination of Andy Williams' 1963 holiday classic, "It's the Most Wonderful Time of the Year."
Additionally, Rowland joined forces with up-and-coming producer Amorphous on his debut EP, Things Take Shape, on "Finally (Cannot Hide It)," which also featured CeCe Peniston.
Before that, in February 2021, Rowland dropped her K EP. The six-track project included the previously shared songs "Crazy," "Hitman" and "Black Magic."
Watch the trailer for Fantasy Football starring Kelly Rowland, Marsai Martin and Omari Hardwick below.