Kehlani Shares 'Blue Water Road' Album Tracklist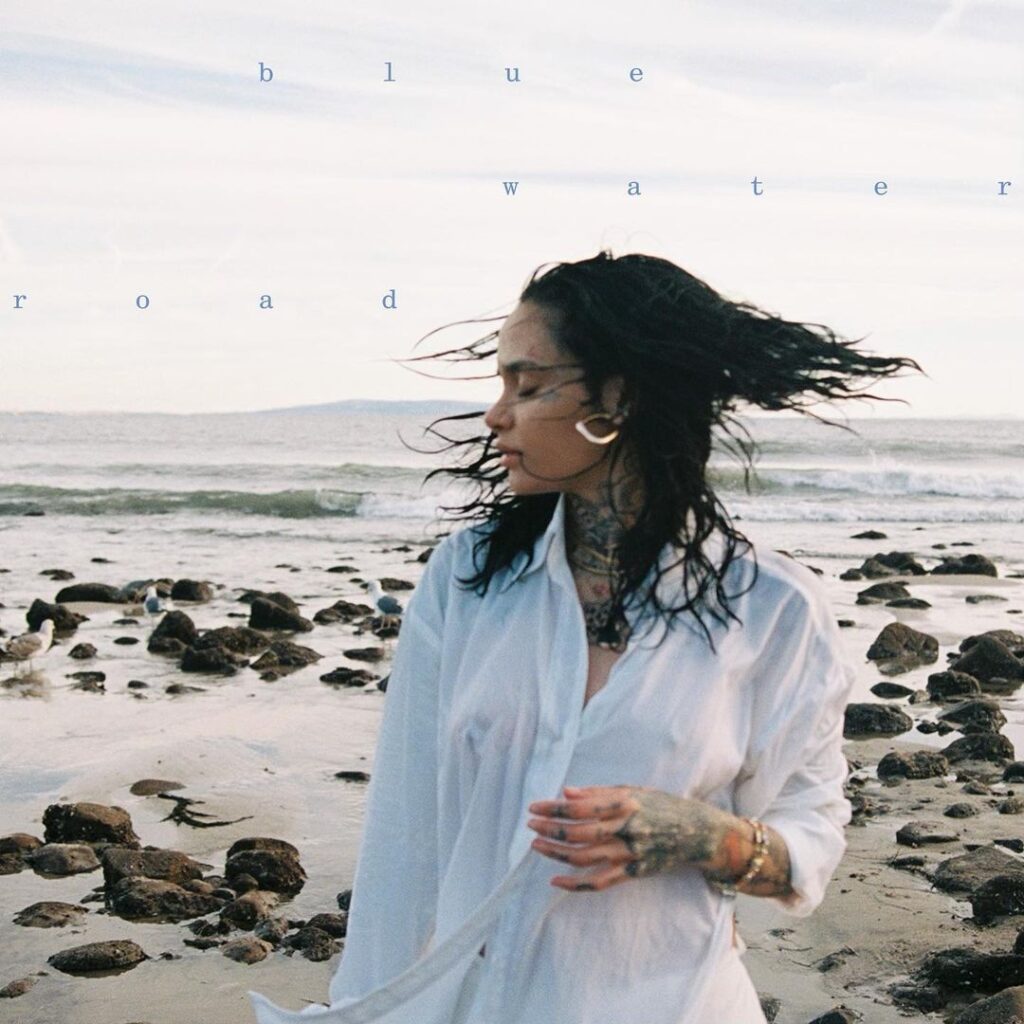 Kehlani Shares 'Blue Water Road' Album Tracklist
46
Kehlani has revealed the complete tracklist for her upcoming third album, Blue Water Road, which releases on April 29 via TSNMI/Atlantic Records.
Consisting of 13 songs, two of which are interludes, Blue Water Road features appearances from Thundercat, Syd, Jessie Reyez, Blxst, Justin Bieber, and Ambré.
For the songwriting and production, Kehlani enlisted the services of Rogét Chahayed, Matt Campfield, Daniel Klein, Ant Clemons, Nija, Destin Conrad, and Phabo, who contributed to tracks two and 11.
In addition to the all-star cast, Blue Water Road includes the three previously shared singles "Up At Night" featuring Bieber, "Little Story," and "Altar."
Kehlani rolled out the duet with Bieber days after sharing the release date for the follow-up to her previous album, It Was Good Until It Wasn't. She unveiled the album artwork at the same time.
Blue Water Road is executive produced by Pop Wansel. He also has songwriting and production credits on Kehlani's three early tracks during this era.
Speaking on her new album, Kehlani explained, "Blue Water Road is a destination in my mind. I'm giving everyone access. It's an emotional journey, a sexual journey, and a spiritual journey. To me, the album is like a glass house. It's light, transparent, and the sun is shining right through it."
Blue Water Road will be available on streaming platforms. Additionally, the set will be out as a digital release, a cassette, and a CD. Exclusive bundles, including autographed album items, can be purchased on her official website. Get more information here.
Kehlani appeared on Syd's new album Broken Hearts Club earlier this month. Their collaboration was titled "Out Loud."
View this post on Instagram
Kehlani's Blue Water Road Tracklist
1. Little Story
2. Any Given Sunday featuring Blxst
3. Shooter Interlude
4. Wish I Never
5. Up At Night featuring Justin Bieber
6. Get Me Started featuring Syd
7. Everything Interlude
8. More Than I Should featuring Jessie Reyez
9. Altar
10. Melt
11. Tangerine
12. Everything
13. Wondering/Wandering featuring Thundercat and Ambré