K. Michelle's 'Scooch' Enters Top 10 on Billboard's Adult R&B Airplay Chart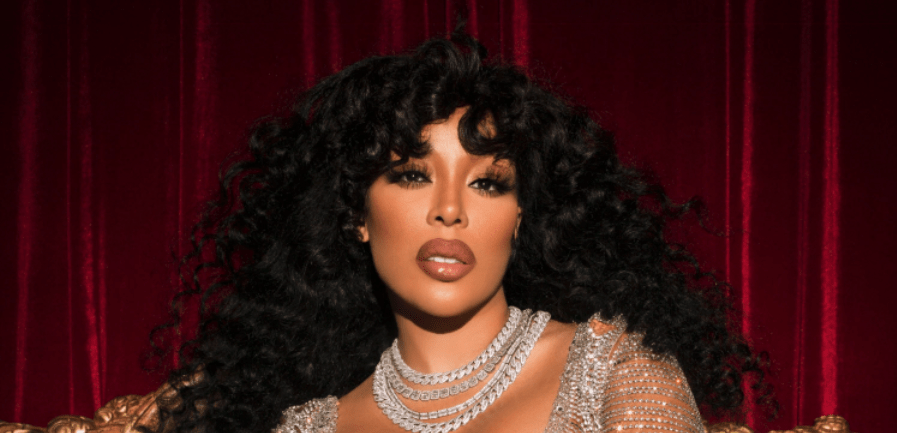 K. Michelle's 'Scooch' Enters Top 10 on Billboard's Adult R&B Airplay Chart
69
K. Michelle's latest single "Scooch" continues to make an impact on the charts. This week, the song moves from No. 11 to No. 10 on the Billboard Adult R&B Airplay chart. It's her second single to reach the top 10 on this chart.
The tender tune appeared in similar rankings on the R&B radio last week.
K. Michelle previously claimed a top 10 entry on Billboard's airplay chart with "The Rain" from her album, All Monsters Are Human. "The Rain," which samples New Edition's classic "Can You Stand The Rain," peaked at No. 8 in February 2020.
In a March 2022 interview with Rated R&B, K. Michelle shared why she chose "Scooch" as the lead single from her upcoming album, I'm The Problem.
"I wanted to do something different," she explained of single selection. "I wasn't doing any male-bashing. I wanted to start with something a little bit more bright or something you could dance to. It's about to get warm. I want you to be able to go out and just do your thing when it comes to that."
Although K. Michelle's current single does not follow the bare your soul template of previous singles, she confirms I'm The Problem will also include those types of songs.
"I know you gon' cry. I know you're going to be going off on somebody (laughs). I know you're going to pop it and get a little ratchet too. I got all of that, but I wanted to start off with something that just feels good with your cup up," she told Rated R&B.
Originally anticipated to arrive in March, I'm The Problem marks K. Michelle's sixth and final R&B album. The follow-up to 2020's All Monsters Are Human, which she described as "super emotional," is slated to drop sometime later this year.
She recently revealed that new music is on the horizon this month. "June is a musical month for me," she wrote.
K. Michelle has not let go of her dreams to release a country album. The untitled project is promised to feature contributions from Dolly Parton, Billy Ray Cyrus and Eric Paslay.
Last month, K. Michelle lent her vocals to Nick Cannon's new album, The Explicit Tape: Raw & B. The star-studded set featured guest appearances from Brandy, Chris Brown, Jacquees and others.