Johnnyswim and Tobe Nwigwe Team Up for 'Desmond's Song'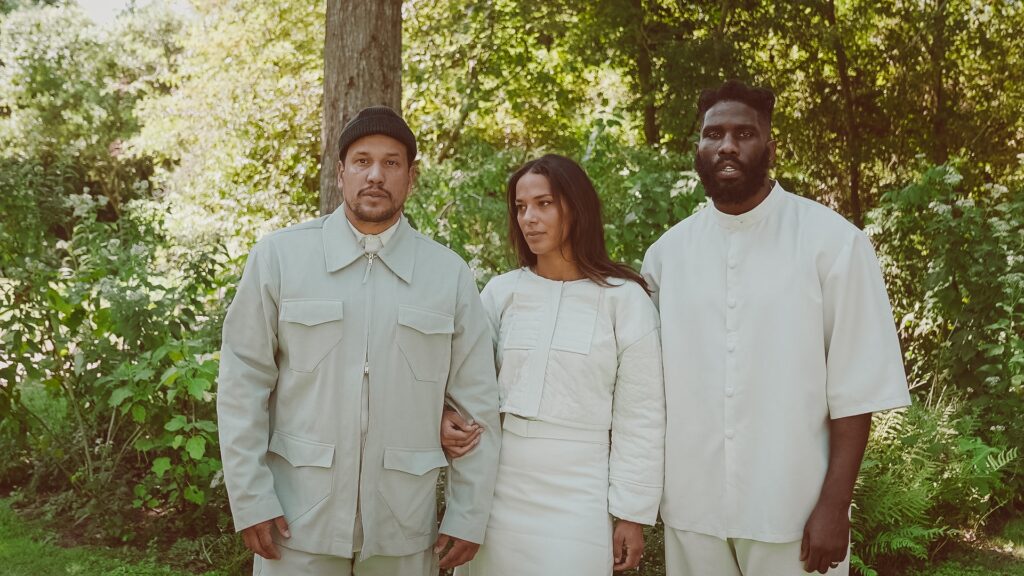 Johnnyswim and Tobe Nwigwe Team Up for 'Desmond's Song'
52
Artists sit on songs all the time, awaiting the right moment to release it to the world. Johnnyswim, a husband-wife duo composed of Abner Ramirez and Amanda Sudano-Ramirez, had "Desmond's Song," their latest single, stored in their vault for 15 years.
The beautiful love song, produced by Abner, was written and inspired by Desmond Hume (played by Henry Ian Cusick), a character lifted from ABC's Lost, whose companionship with Penny Widmore (played by Sonya Walger) was rekindled when she reemerged.
"Tell me you're here, not just in moments / Tell me you'll find me in the light / I'll give you my hand, my always / Find your way back to my life," Amanda sings in the first verse.
"Desmond's Song" was shelved because they felt they didn't have a specific sound to build around the lyrics. However, while working on their self-titled album, out April 8, they latched onto "different sounds and beats, upright bass, and piano," thus, "Desmond's Song" was birthed.
Johnnyswim reached out to Tobe Nwigwe and sent him a pack of tracks, hoping he would hop on one.
"As he sifted through the music he landed on 'Desmond's Song' and said, 'Desmond's Song' might be the most beautiful song I've ever heard,'" they said in a joint statement.
Nwigwe worked double duty, featuring on the song as well as directing the music video. It can watched exclusively via Facebook here.
Listen to Johnnyswim's new song "Desmond's Song," featuring Tobe Nwigwe below.