Joey Bada$$ '2000' Successfully Spearheads His Comeback Despite Some Flaws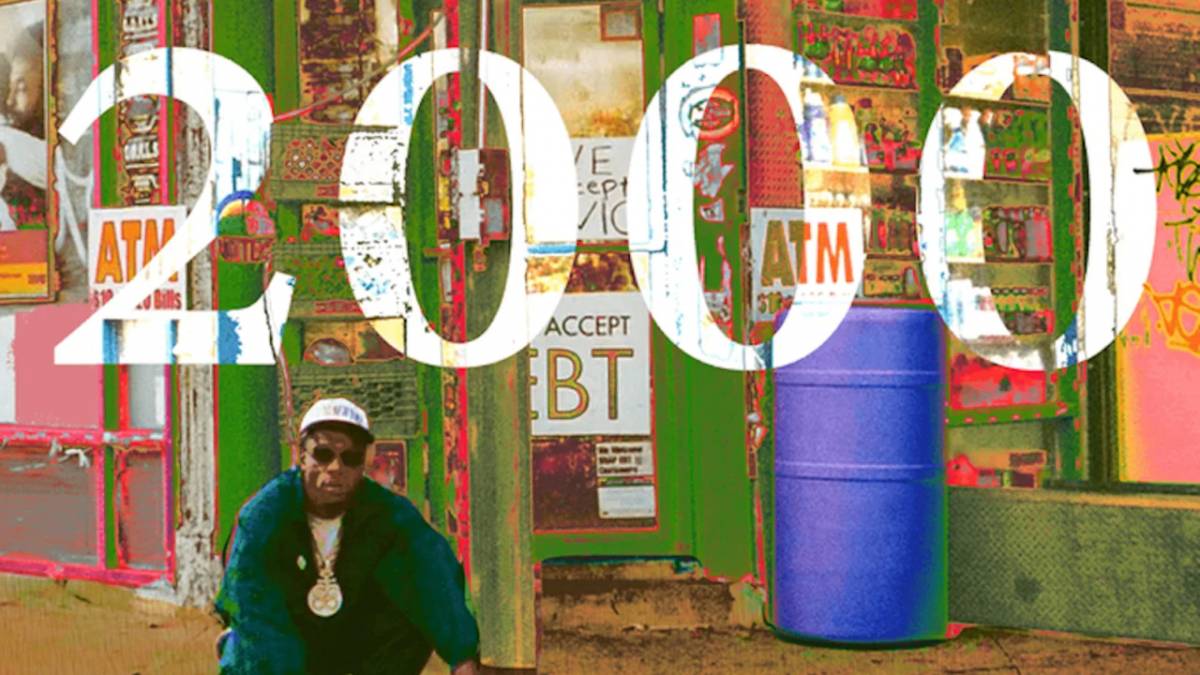 Joey Bada$$ '2000' Successfully Spearheads His Comeback Despite Some Flaws
70
Every now and then, a different rapper lays claim to being the King of New York. More often than not, the title is one of self-designation, the crown forged from a combination of mythos, ego and momentary attention. The understood consensus is there've been several dynasties over the nearly 50 years of Hip Hop's existence, each anointed via their undeniable skills and ability to capture the zeitgeist: The Notorious B.I.G., Nas, JAY-Z, Big Pun, probably Jadakiss at some point. Ten years ago, Joey Bada$$ seemed poised to become the Big Apple's newest monarch.
His breakout tape, 1999, was a showcase of pure rapping ability and world-weary wisdom beyond that of the average 17-year-old. It could be argued he and his Pro Era crew were trading in Golden Age nostalgia, but it was coming from a place of lovingly recreating what they'd missed rather than grifting cynical old heads.
But the crown never came. Joey's debut album, B4.DA.$$, added a larger budget to his throwback sensibilities but despite some high moments at times, treaded water due to under baked writing. By 2013, there'd been more than enough verses opening with the phrase "microphone checker."
2017's ALL-AMERIKKAN BADA$$ was an attempt to update his sound while engaging with the bleak political realities of America but was too often content to merely scratch the surface of examples of injustice before immediately moving on to the next critique. On 2000, Joey's first album in five years, he seems less concerned with attaining superlatives or teaching lessons. He's built a loyal fanbase, pivoted to a successful acting career and doesn't have much left to prove. In his mind, he's already one of the greats. He says as much within the first minutes of the album, declaring himself one of the "holy trinity" alongside Kendrick Lamar and J. Cole. The record that follows isn't the important statement he thinks he's making, but it's an undeniably fun, engaging, ultimately low-stakes rap album.
As with any Joey Bada$$ project, 2000 looks backward to find its sound. The titular year was a bridge between crate digging producers' dusty jazz samples and the polished sheen of the jiggy era, so Joey's team of producers supply him with a much more plush palette. The beats across 2000 are breezy and opulent, billowing in the space between the smooth marble floors and high ceilings of an expensive penthouse.
Pianos and glassy keyboards weave around sweeping string samples, snares diffuse into long tails of reverb. Joey seems right at home in this more silken vibe, gliding effortlessly across each expensive-sounding drum pattern. He's a joy to listen to — there are few rappers that sound as natural on the mic as Joey Bada$$.
For the most part, he seems invigorated by his time away from music. He's still able to put together strings of dizzying internal rhymes and eyebrow-raising double entendres. When he raps "it's a marathon and these muthafucka's racist" on "Eulogy," it's hard not to grin. He challenges himself with different cadences, at times stretching the boundaries of his signature hypnotic staccato beyond conventional bar structure.
A core tenet of Joey's music is paying homage to his forebears — especially those from Brooklyn — which leads to some beautiful uses of classic patterns. The drifting horn and swinging drums of "Brand New 911" prompt Joey to do a syrupy take on JAY-Z's loping flow from "Feelin' It." Just before the drums drop in the final moments of opener "The Baddest," Joey raps "Word to Khaled/Yo, they hate to see you winning/They wanna see your life ending/Lights out, striking out in my ninth inning," curving around the rhythm the way Biggie does on "Juicy."
For all his technical ability, Joey's best moments on the album are his most vulnerable. "Survivor's Guilt," the emotional heart of 2000, is a touching tribute to both Capital STEEZ, the founding member of Pro Era who died by suicide in 2012, and Junior B, his older cousin and tour manager who passed away after a terrible car accident. The song unfolds as a confessional monologue, as if Joey's kneeling beside a grave, saying a last peace before leaving a bouquet. He addresses his grief and guilt, lamenting the stigma around mental health made it hard for people to take STEEZ's depression seriously. Other moments, like the couples therapy of "Show Me" or the admission on "Where I Belong" that his cousin Richie Rich wrote his first verse, chip away the armor to show the beating heart beneath the stoic rapper.
Although 2000 does reach these thrilling highs, the album isn't without its low points. The rhyme scheme that starts "Make Me Feel" is a string of words that ends in "-ation." At 17, this would be charming, a marker of a young rapper trying his hardest to grow out of his "lyrical miracle" tendencies. At 27, with a number of mixtapes and studio albums under his belt, it feels a little lazy. References to the Matrix ("Overdosed on blue pills, caught up in the Matrix" from "Eulogy"), condoms ("Lifestyle golden, my n-gga, that's a Trojan" on "Zipcodes") and puberty ("my stock like a teenage cock, it stays up" on "Written In The Stars") seem trite and underwritten. Guest appearances from JID, Larry June and Westside Gunn are all inspired but a soulless Chris Brown drags "Welcome Back," an already unnecessary sex jam, even further down. Because the production is so airy, it's easy to let the songs blur together, only to snap back into focus with soul-bearing moments like "Survivor's Guilt."
Fortunately, the good far outweighs the bad on 2000. It doesn't reach the highs the hype promised and, no matter how much he believes it, the album doesn't make the case for his self-proclaimed G.O.A.T. status. It is, however, a highly listenable, uncomplicated rap album, not burdened by any weighty conceit; a showcase for an MC with a great ear for production and innate rapping ability.
Joey's not breaking any new ground here, but he doesn't really have to. He's not angling to be a momentary King of New York, he's more interested in building a legacy and — perhaps more than anything – enjoying rap.
REPEAT ME
FAN FEEDBACK
Joey Bada$$ 2000 album is perfect pure hip hop at its finest!

— Be You (@GoodKiddFliCity) July 24, 2022
Joey Bada$$ 2000 album gives me very nostalgia vibes, it makes me realize why I fell in love with hip hop.

— N/A (@nelsonaristondo) July 26, 2022
I like Joey Badass. 2000's a cool album but unfortunately it doesn't BANG like 1999 did. I greatly miss the boom bap aesthetic

— thebeedazzler (@thebeedazzler) July 26, 2022