DJ Premier Hip Hop 50 Vol. 1 Delivers A Concise Celebration For The Culture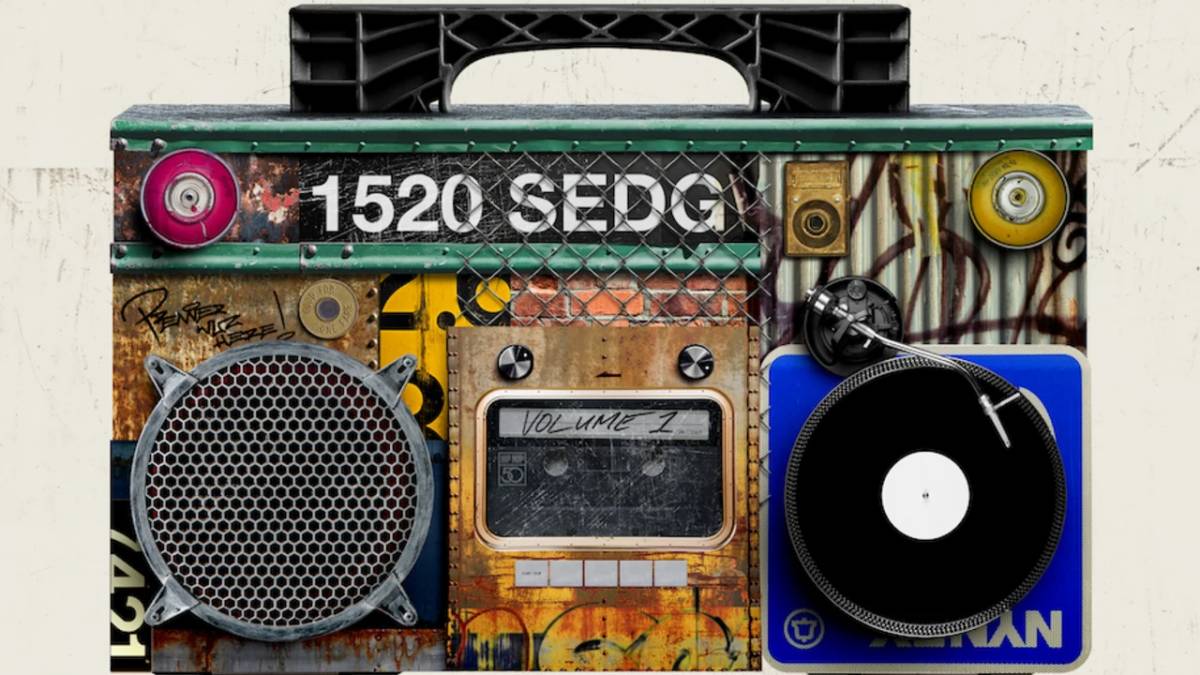 DJ Premier Hip Hop 50 Vol. 1 Delivers A Concise Celebration For The Culture
74
If there was a Mt. Rushmore for all-time best Hip Hop producers, there's no doubt DJ Premier's face would be chiseled in that mountain. On top of crafting some of Hip Hop's most iconic beats for the past 30 years, he single-handedly dictated the sonic direction of the genre for most of the '90s. His iconic boom bap production and finger flexing scratches became a building block for modern day rap music.
With his impact on the culture apparent, Preemo was the prime choice to kick off Mass Appeal Records celebration of Hip Hop with the Hip Hop 50: Vol. 1  EP, the first installment in a 10-EP collection aimed to celebrate Hip Hop's 50th year anniversary — August 11, 2023.
The rollout includes 10 EPs between now and August 2023, each one helmed by a different producer. Although only 14 minutes long, the five-track EP packs a punch right from the start. Preemo enlists fellow boom bap enthusiast Joey Bada$$ for "Lettin Off Steam," a song originally made for Joey's new album 2000 but better suited for this endeavor. Joey lets off a substantial stream of consciousness over his preferred canvas; simple drum patterns paired with sample chops. He raps two straight verses that lean heavier on life updates and less on quick punchlines.
But there's room for some lyrical miracles on the EP. "Remy Rap" with Remy Ma and Rapsody carries a slower tempo but is 10 times more ferocious. Remy comes through with venomous bars: "Every time I spit some shit, they saying that it's really Pap'/Claim I can't make a song but actually that's really cap/Had 'em: Conceded, All The Way Up, and Leanin' Back."
Run The Jewels unleashes haymakers on their featured track "Terrible 2s." Killer Mike and El-P's verses pair multisyllabic rhyme schemes in a New York cypher style, evoking the energy of a late night freestyle session with strangers sporting black hoodies and Timbs in a desolate alleyway. The energy compliments Preemo's core cutting scratches – making this track easily the standout and most true to the New York Hip Hop aesthetic the EP aims for.
Surprisingly, the weakest track comes from Mass Appeal Records and Hip Hop legend Nas. "Beat Break" still offers clean cut, Hip Hop purism and will satisfy those looking for such but doesn't measure up to Premier and Nas' stellar collabs in the past. In comparison, it sounds average.
The pinnacle of generational harmony on this project happens on the final track, "The Root of All" featuring Slick Rick and Lil Wayne. Despite both artists' respective primes being separated by nearly 30 years, their eccentrics shine through like they've been rhyming together for years. It's an unexpected "what if" collab and the most daring moment of the EP, flashing the potential the EP could've had if more off the wall generational pairings were implemented.
Slick Rick delivers a bouncy chorus and verse to match while Weezy steals the show with a 16-bar verse chock full of similes, wordplay and "money" metaphors. The Young Money captain closes it out with the clever shout out: "This that Tunechi and Preemo, we connect like a magnet/And we grew to Magneto like the root of all evil, money."
What helps this project also hinders it. The short runtime on this EP will keeps listeners' attention spans in check from first to last scratch. However, the brevity doesn't allow for any fleshed out themes or narratives to flourish. The goal of the EP and forthcoming nine isn't to tell some overarching tale but instead, simply serve as celebration of Hip Hop in its purist form. However, it does reduce the music to more of a well-crafted novelty rather than an artistic statement. It also feels safe and bland when considering the possibilities of what other team-ups they could've implemented, though they do have nine more EPs to go.
When the dust settles and turntables stop spinning, Hip Hop 50: Vol 1 is full of easy to digest bars and caters to Hip Hop purism. Most will be able to swallow the project because it's not romanticizing Hip Hop's "Golden Era" or selfishly preying on old heads' nostalgia for break beats and scratches. The five tracks stay true to Premier's emblematic sound while mixing in some more modern limits. It won't have old school lovers crying out "rap was better back in my day" and surely won't have Gen Z'ers falling asleep. It might actually having them both screaming: "GO DJ!" But what will elevate the Hip Hop 50 series from novelty to stand alone value is how creative the EPs will get as more producers and rappers come through to collaborate. But for now, Hip Hop 50 Vol. 1 is a solid and safe start, showing potential to evolve into something more.
REPEAT ME