Jennifer Hudson Wins 2023 NAACP Image Award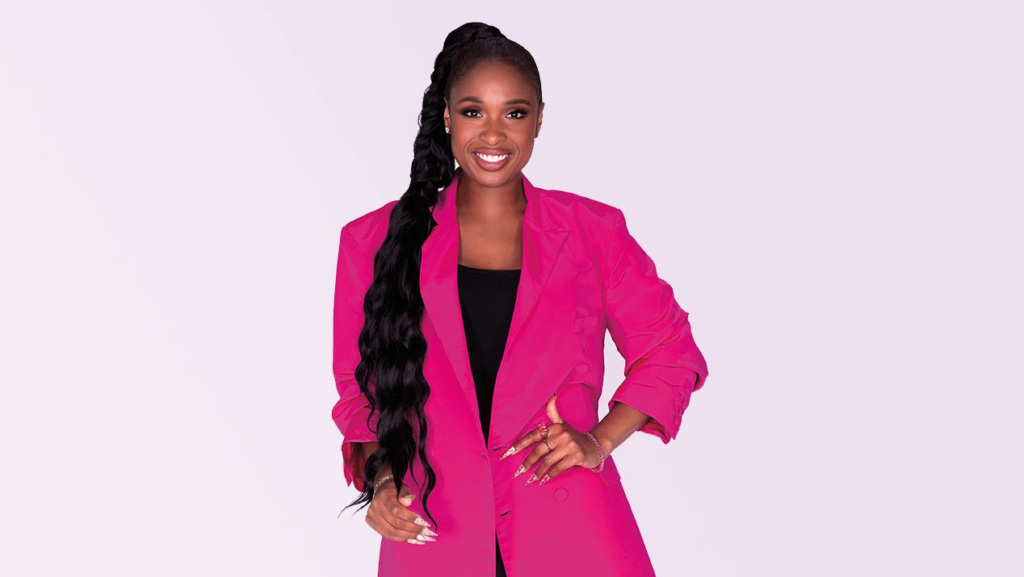 Jennifer Hudson Wins 2023 NAACP Image Award
43
EGOT winner Jennifer Hudson has won Outstanding Host in a Talk or News/Information (Series or Special) – Individual or Ensemble for The Jennifer Hudson Show.
The win was announced during night two of the 54th NAACP Image Awards non-televised award categories.
The Jennifer Hudson Show premiered on Hudson's 40th birthday (Sept. 12, 2022), with founding American Idol host Simon Cowell as its first guest. 
According to the show's logline, the daytime talk show "aspires to bring people together and shine a light on everyday stories." 
The Jennifer Hudson Show has boasted dozens of guests, from music legends Dionne Warwick, Babyface, and Patti LaBelle, to acting staples like Octavia Spencer and Morris Chestnut.
Hudson also had Ledisi, Samara Joy and Rotimi as recent musical guests. 
[embedded content]
Earlier this month, Hudson celebrated the 100th episode of The Jennifer Hudson Show. Before that, Hudson announced the daytime talk show was renewed for a second season.
"Yes, it may be called The Jennifer Hudson Show, but look around this room — the crew, the staff — it is so many people that is here daily, working like nobody's business to pull this show together so that I can come out here and simply just be Jennifer. And I am so grateful," said Hudson in a heartfelt monologue.
[embedded content]
"To you and to the viewers at home, I want to thank you all for giving me your hearts. I love y'all so much. Thank you for letting me into your homes, into your lives. You bless us just the same. It's y'all energy that lifts us up. So you have just as much of a part of us being here as us pushing and working as hard as we do on this side." 
Hudson added, "Y'all, The Jennifer Hudson Show has got renewed for season two." 
Last year, Hudson won two NAACP Image Awards, Entertainer of the Year and Outstanding Actress in a Motion Picture for her role as Aretha Franklin in Respect. 
Hosted by Queen Latifah, the 54th NAACP Image Awards will broadcast live from the Pasadena Civic Auditorium in Pasadena, California, on Saturday, Feb. 25, 2023, at 8 p.m. ET on BET.