Jazmine Sullivan and Ari Lennox's 'On It' Gets Certified Gold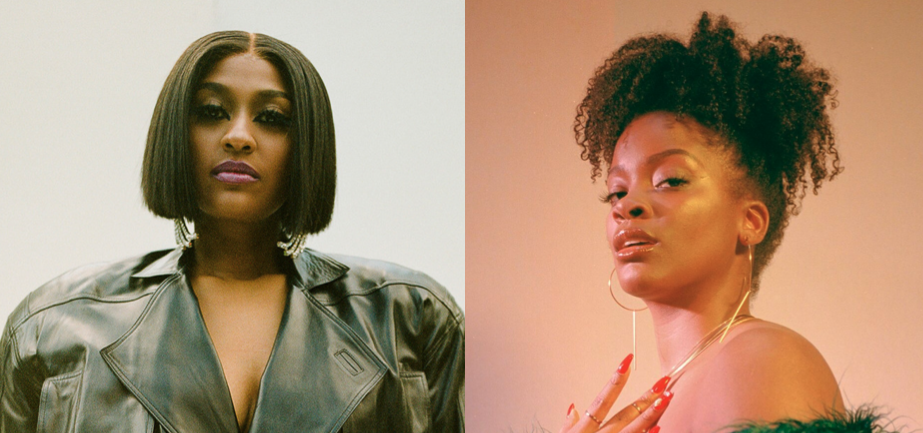 Jazmine Sullivan and Ari Lennox's 'On It' Gets Certified Gold
58
Jazmine Sullivan and Ari Lennox have earned a new award from the Recording Industry Association of America (RIAA).
"On It," their duet that appears on Sullivan's Heaux Tales project, has been certified gold. It has sold more than 500,000 equivalent units.
Sullivan went to Instagram to thank her fans for their support. "Thank you all for making "On It" Certified Gold. Y'all nasty 🤣 @arilennox love you 🖤. K. Byeeee," she wrote." Lennox responded in the comment section with "Congratulations angel ❤️."
View this post on Instagram
It marks Sullivan's third RIAA-certified single this year and Lennox's second. In January, Sullivan secured her first platinum certification with "Pick Up Your Feelings." She collected a gold certification for "Girl Like Me," a duet with H.E.R, the following month.
Sullivan's Heaux Tales era has been unstoppable. At the 64th Grammy Awards this month, the project won Best R&B Album. "Pick Up Your Feelings," a focus track, won Best R&B Performance, tying with Silk Sonic's smash hit "Leave The Door Open."
Heaux Tales also won Outstanding Album at the 53rd NAACP Image Awards, while "Pick Up Your Feelings" won Outstanding Soul/R&B Song.
After reissuing Heaux Tales with a deluxe edition in February, Sullivan kicked off her Heaux Tales Tour with special guests Tiana Major9 and Maeta.
Although the tour wrapped up at the end of March, Sullivan has plenty of performances lined up. On April 30, Sullivan will headline the Sol Blume Festival in Sacramento, California. She was recently added to the lineup after PartyNextDoor pulled out due to "unforeseen circumstances."
Sullivan is also set to play at Roots Picnic, Governors Ball Music Festival, Essence Festival, Lollapalooza and Florida Funk Fest.
Lennox, who is gearing up to release her sophomore album this summer, is also booked for upcoming shows. She will play at Coachella today (April 15) and Friday, April 22.
On May 7, Lennox will return to her hometown, Washington, D.C., to perform at Broccoli City Festival. On July 21, she will headline day one of the Cincinnati Music Festival. Music icon Janet Jackson and the legendary Charlie Wilson are also headliners.
In January 2023, Lennox will perform at Radiant Waves Cruise Festival.