India.Arie to Headline 2022 Black Girls Rock! Fest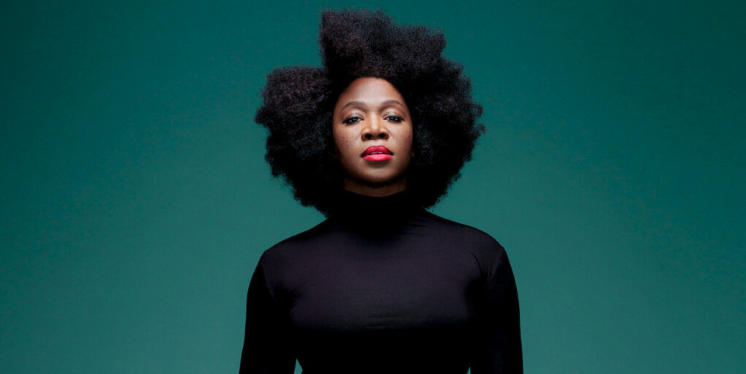 India.Arie to Headline 2022 Black Girls Rock! Fest
49
The third annual Black Girls Rock! Fest is June 30 through July 1 at the John F. Kennedy Center Concert Hall in Washington, D.C. India.Arie will headline the two-night event, a joint venture between Black Girls Rock! and the Kennedy Center.
Arie, whose last album, Worthy, was recognized on Rated R&B's Best R&B Albums of 2019, is likely to perform her award-winning hits and other fan favorites.
As she's backed by National Symphony Orchestra, a first for the fest, she may even surprise attendees with new music. She recently appeared on Robert Glasper's album, Black Radio III, on "Forever" featuring PJ Morton.
Beverly Bond, founder and CEO of Black Girls Rock!, shared, "BGR!FEST celebrates black women's creative contributions to the world and showcases the work of stellar female artists who are masters of their craft.
India.Arie's outstanding musical talents, backed by the iconic National Symphony Orchestra, will be a magical combination of high art and healing. I am thrilled to continue to grow the BGR!FEST in partnership with the Kennedy Center."
Tickets for Black Girls Rock! Fest can be purchased in various ways, including online, in-person, or by phone. More information is available on the Kennedy Center's website.
View this post on Instagram
Arie pulled her entire catalog from Spotify early in the year following Joe Rogan and his problematic podcast funded by the streaming platform.
After confirming to Rated R&B her official petition for music removal, she later clarified in an interview with Trevor Noah her added reasons behind the request. Her core issue had to do with the funding model for music professionals and feeling disrespected.
"You listen [on Spotify], we get .003 to .005 percent of a penny," she explained. "It has been making the professions of producer and songwriter unlivable for a lot of people. I'm blessed that I have been successful, but a lot of people are just doing that as a job that they love, walking this tightrope of taking a chance.
They're using their gifts to take care of their family. They're just working musicians. A lot of can't do it now because of the pay. A lot of people are tired of even having the debate of whether or not someone should get paid for their work."