Ice Spice graces the cover of Billboard Magazine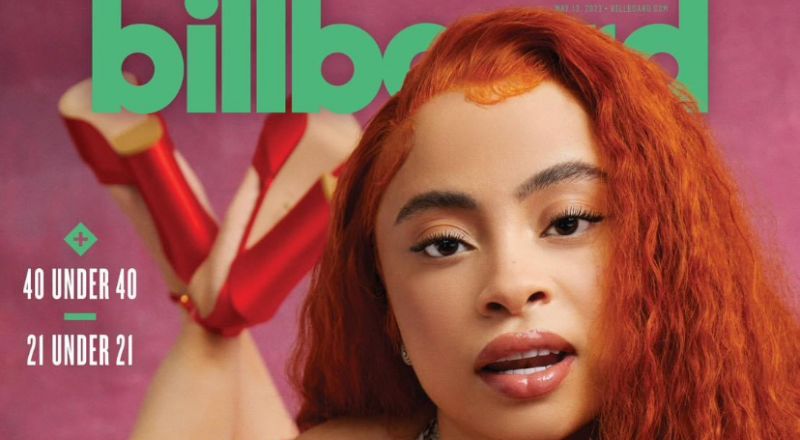 Ice Spice graces the cover of Billboard Magazine
4464
Ice Spice graces the cover of Billboard
Ice Spice continues to dominate mainstream with no signs of slowing down anytime soon. Quickly making a name for herself, she's reached stardom in a short amount of time. Gracing the cover of Billboard magazine is her latest accomplishment. On the cover Ice Spice is wearing her signature cinnamon hair color while holding an ice cream cone, further adding to her alluring appearance. Giving the name of "The People's Princess of Rap" by fans, she's become a trailblazer for female rappers worldwide.
At the age of twenty-three, Ice Spice has made her claim to fame through her unique flow and delivery. Her breakout single "Munch (Feelin' U)," was a viral success earning more than 17 million streams on Youtube and 21 million streams on Spotify alone. Ice Spice shared with fans via social media she has already made 2 million from the single since its release. Following up with the singles "Bikini Bottom" and "In Ha Mood," she proved she's more than a one hit wonder. Despite Ice Spice finding success independently, she signed with 10k Projects and Capitol records in 2022. Shortly after, she released her debut EP Like..?, proving she's here to stay in rap and hip-hop.
Continuing to climb the charts, Ice Spice has reached the billboard multiple times. Collaborating with Lil Tjay on the single "Gangsta Boo," resulted in her first Billboard Hot 100 entry. The single "Princess Diana," featuring Nicki Minaj reached number five on the Billboard charts. With all of these recent collaborations and viral hits, her nickname of "The People's Princess of Rap" is well deserved. Check out Ice Spice's Billboard cover interview on their website.
Ice Spice graces the cover of Billboard