How Justin Bieber's 'Journals' Laid the Foundation For His Turn to R&B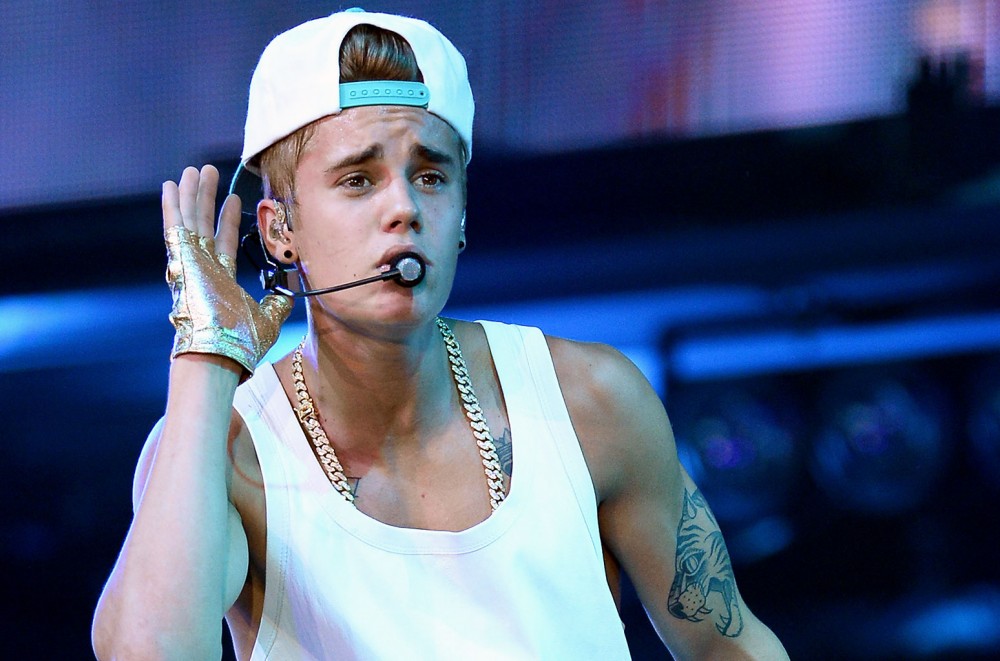 How Justin Bieber's 'Journals' Laid the Foundation For His Turn to R&B
66
"Biebervelli is back!" were the rejoiceful tweets that quickly flooded social media after Justin Bieber coyly uploaded an Instagram post captioned "R&BIEBER" last October. He later solidified his statement in early January when he responded to a fan account's tweet that his anticipated new album will not be pop-centric: "Not pop. r&bieber."
After taking a five-year hiatus after 2015's dance/pop-heavy Purpose, the megastar's social media reveal signaled a return to form for the forthcoming Changes album, out Friday (Feb. 14), hinting that the record would be heavily influenced by R&B.
"Yummy," the album's lead single, was a thrilling indicator of this. With its bubbling, trap-inspired production, falsetto coos and that sticky-staccato chorus ("Yeah, you got that yummy, yum…"), the track was a callback to the singer's R&B roots.
So where does "Biebervelli" exactly come from? The nickname first appeared in 2013 following Bieber's release of Journals, a compilation album with a strict R&B focus that reflected his growing "urban" appeal. While the singer has highlighted his admiration for the genre throughout his discography — 2009's "One Time," Believe highlights "Boyfriend" and "Right Here" featuring Drake, and Purpose deep cuts "No Pressure" with Big Sean and "No Sense" alongside Travis Scott — it's Journals that always stood out as the anomaly that didn't quite sonically fit among the rest of his projects.
Leading up to its release, Bieber announced a campaign titled "#MusicMondays," where he dropped a new song every Sunday at midnight. These songs (save for a handful that didn't make the official tracklist) ultimately became Journals — a Christmas gift of sorts for his fans, thanks to its digital download-only release on Dec. 23, 2013.
Compared to previous albums My World 2.0 and Believe, Journals didn't share the same massive, international success. Sales numbers for the record (which was sold exclusively on iTunes) were not even reported to Nielsen Music and only three tracks — "All That Matters," "Hold Tight" and the opener "Heartbreaker" — broke into the top 40 on the Streets Talkin Hot 100. The disparity of achievements led Journals to become a cult favorite, both among diehard Beliebers and fans of R&B.
Partly inspired by his on/off relationship with then-girlfriend Selena Gomez, Bieber explores the various highs and lows that come with love and heartbreak. Along with reflecting a growth within his lyrical themes, Journals also showed that Bieber was no longer a bright-eyed, swooped bang-loving teen star. The singer was becoming a young adult, and his impassioned vocals mirrored that maturity (controversial headlines aside).
But Bieber couldn't embark on this new journey alone. To execute Journals' vision, he teamed up with starry producers like Diplo, Rodney "Darkchild" Jerkins, OVO Sound's T-Minus and The Messengers. But there was a sole collaborator who was the key player in the star's musical transition — and still is. Jason Boyd, better known as Poo Bear, is the vocal producer and songwriter behind Bieber's many hits (including the "Despacito" remix, "Where Are Ü Now" and "What Do You Mean?"). And on Journals, he worked on eight out of 15 songs.
With Poo Bear's help, Bieber channeled his inner late '90s/early '00s R&B star, as influences from artists like Jon B., Dru Hill, 112 and R. Kelly — whose problematic guest appearance on slow burner "PYD" makes its sexual nature a bit unsettling — are threaded throughout the album.
Opening with "Heartbreaker," Bieber pours out his soul as he flips from singing with heightened distress to speaking directly to the woman he scorned on the bridge. From there, Bieber shows his devotion on the guitar-plucked "All That Matters," which was reportedly an ode to Gomez ("What's a king babe without a queen?/ There ain't no "I" in team/ You make me complete"). The singer continues to fuse classic R&B themes with modern-leaning production that reflected the moody and distorted "PBR&B" of that era (as seen with The Weeknd, Drake, PartyNextDoor and SZA).
"Recovery" — which interpolates Craig David's 2000 American breakthrough "Fill Me In" — is a tender, lovelorn ballad, while "Bad Day" (containing a sample of The Isley Brothers' 1997 slow jam "Footsteps in the Dark") found Bieber trying to pick up the pieces of a shattered heart as he tried to cope with a breakup: "I know I was wrong, but you could've said goodbye baby!"
The latter half of Journals trades in the somber ballads for more party-friendly tunes: the funky "Rollercoaster," the bounce-heavy "Confident" (featuring Chance The Rapper) — which finds the singer heavily leaning into his swagged out Biebervelli alter-ego — and the intergalactic "Backpack," where Lil Wayne graciously gives us a Wayne's World metaphor.
While he's known as one of the biggest pop stars of our generation, it would be disingenuous to dismiss how significant of an impact R&B has had on Justin Bieber's career. From new singles "Yummy" and "Intentions" with Quavo, and even the small glimpses of him recording the Changes album in his Seasons documentary, it's quite clear the genre has never left his side. And if it wasn't for him exploring that passion on the underrated Journals, it may have remained a hidden gem.