How Cory And Cheyenne's Bond Only Grew Stronger After The Birth Of His New Daughter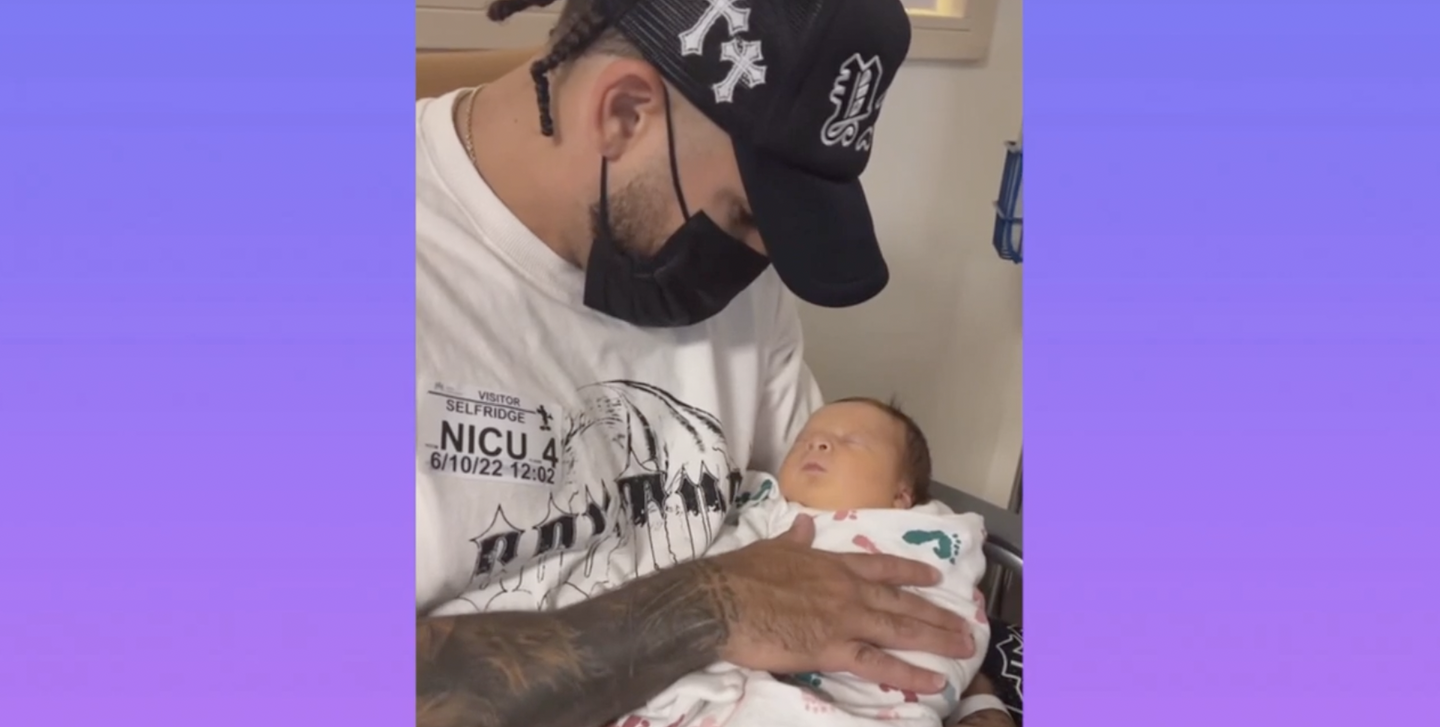 How Cory And Cheyenne's Bond Only Grew Stronger After The Birth Of His New Daughter
82
Cheyenne and Cory share a "very good bond" because of their co-parenting relationship as they raise daughter Ryder. And during tonight's Next Chapter episode, the teen mom was able to support him as he and his girlfriend Taylor were about to welcome their second child Maya.
"Long story short, we heard back from the doctors," Cory stated to Cheyenne and Zach before the birth. "They said Maya has tricuspid atresia."
Cory explained that the heart defect means Maya's right ventricle did not grow to the proper size, and "it's not large enough to even really use," meaning her lungs are unable to give her body the oxygen it needs. Maya will need three surgeries: One at a week old, the next surgery will be when she is 4-6 months old and the final procedure will take place when she is four years old. 
Cory shared that Chey can relate to what he and Taylor are experiencing because of Ryder's VLCAD diagnosis as a newborn (Ryder's body is unable to process fatty foods).
"Your world literally feels like it's over," Chey said. "What you guys are going through, I feel like it's so dumb to ask how Taylor is because I know that she's probably just devastated."
Chey continued: "We have a very good bond because of Ry. We are bonded through her and I would do anything for any of you guys."
Maya arrived on June 1 (Cory's birth announcement from Instagram is below), and her first surgery "went well." Cory was able to tell big sister Ryder, as well as Cheyenne and Zach, about the successful procedure in person.
However, on the day of Ryder's preschool graduation, Taylor was feeling unwell and had to go to the hospital to treat an infection. 
"I just feel like they can't catch a break right," Cheyenne stated after Cory called with the "bad news."
Cory missed the ceremony but was able to join the adorable graduate and her loved ones at a party afterward.
"I love you very much, and I'm sorry I couldn't make it to your graduation today," the girl dad told his oldest daughter. 
The adults were able to chat about the emotional roller coaster of a day, and Chey told Cory she feels they all do an "amazing job at keeping everything balanced." 
"If you're going through something, I'm here for you," she told Cory, while Cory chimed in that "it's about the kids." 
Chey, Cory and their loved ones concluded with a heartful toast for Ryder and lots of hugs all around. Be sure to keep watching this bonded Teen Mom family every Tuesday at 8/7c.