Hayley Williams Awakens From a Sinister Cocoon in 'Leave It Alone Interlude' Watch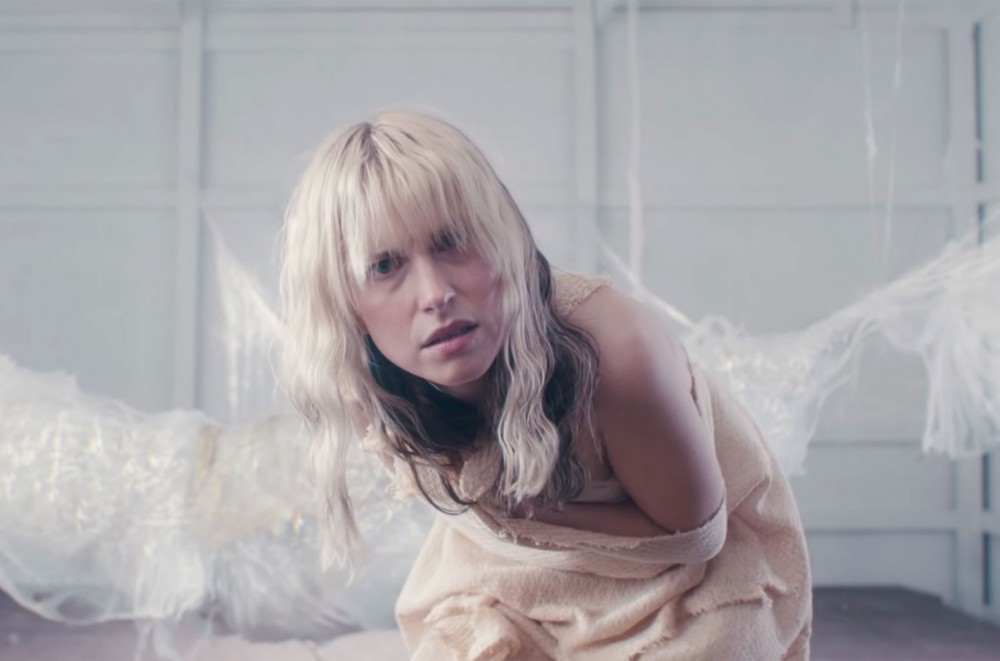 Hayley Williams Awakens From a Sinister Cocoon in 'Leave It Alone Interlude' Watch
80
The Hayley Williams video saga just keeps getting weirder.
In the fourth new video accompanying a track from her upcoming solo project Petals For Armor, the Paramore bandleader picks up where she left off in last Thursday (Jan. 30)'s mysterious "Leave It Alone" clip.
Save for some ambient chills and Williams' pounding heartbeat, "Leave It Alone Interlude" is essentially music-less, setting an ominous psych-thriller mood from the get-go. In the new vid, Williams awakens from the white cocoon she was encased in during the previous video. Shivering and gasping for breath, she crawls along the floorboards of a small room, eventually finding her footing and wrapping herself in shards of the cocoon and a woolen shawl. What she spots at the video's end leaves her ominously curious.
In a recent interview with Zane Lowe for Apple Music Beats 1, Williams said she was inspired to write "Leave It Alone" after she almost lost her grandmother in late 2018: "The more you love, the more you stand to lose… I struggle with it all the time."
The pair of "Leave It Alone" videos follows a pair of videos for "Simmer," the new album's lead single coupled with its own plot-advancing interlude. To follow the saga from the beginning, start with our story on Hayley Williams' "Simmer" video.
Petals For Armor is set to drop May 8 Atlantic Records. Williams also announced she plans to our behind the debut solo album. The coming weeks should hold plenty of intrigue regarding one of 2020's most enticing projects. Stay tuned.
For now, watch "Leave It Alone Interlude" below.