GloRilla Puts Her Twist On Latto's "Put It On Da Floor"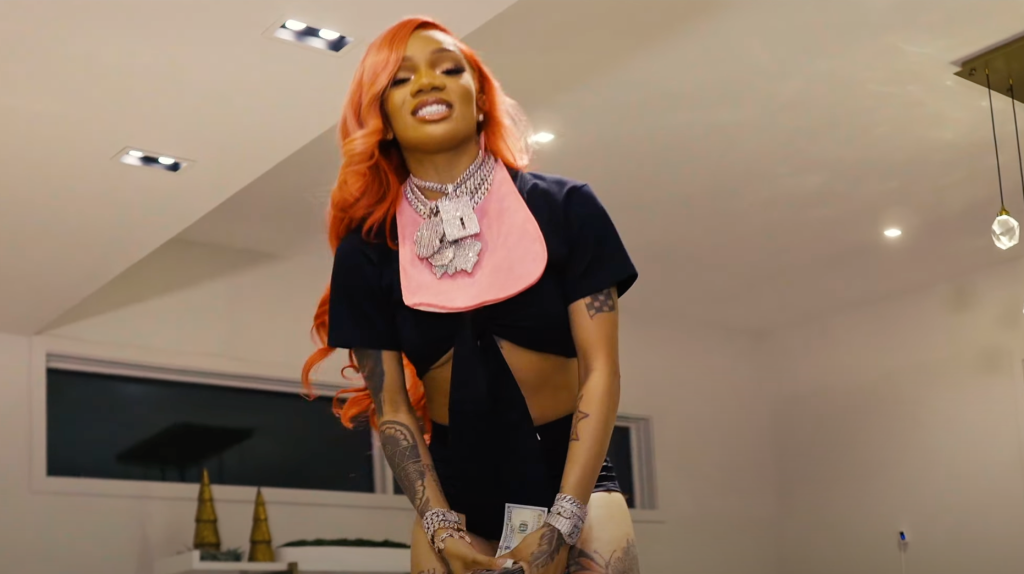 GloRilla Puts Her Twist On Latto's "Put It On Da Floor"
5356
For the last few weeks, fans have been hoping that GloRilla will put her signature twist on Latto's "Put It On Da Floor" record. The Memphis talent officially responds to the requests today (June 22) as she drops off her very own "GloMix" to the track.
Directed by Samuel Finley, the accompanying visual sees the "Lick Or Sum" rapper round up her friends for a celebration. They kick off their night in a mansion, then they take the party outside and surround themselves with luxury cars, jewelry, and stacks of cash.
"Put me on a bib, I'm 'bout to eat these b**ches up/ Tell them h*es go do what we did, since them b**ches think they us/ I'd give your a** a chance, but I ain't givin' out no f**ks/ You should go check on your friend, I took her man/ She need a hug," she raps over the hard-hitting instrumental produced by Go Grizzly, Squat, and Pooh Beatz.
The new offering marked the first remix from Glo in quite some time. "Ian did a remix since I blew up but da Streets keep telling me to remix put it on da floor & I think I'm finna listen," she shared earlier this month on Twitter. "Dat mf too hard."
"Put It On Da Floor" initially made landfall back in April and went on to achieve viral success on TikTok. It then surged in popularity thanks to a guest appearance from Cardi B, aptly titled "Put It On Da Floor Again." The revamped version entered Billboard's Hot R&B/Hip-Hop Songs chart at No. 6.