French soul star Ben L'Oncle Soul releases new single "A Rose"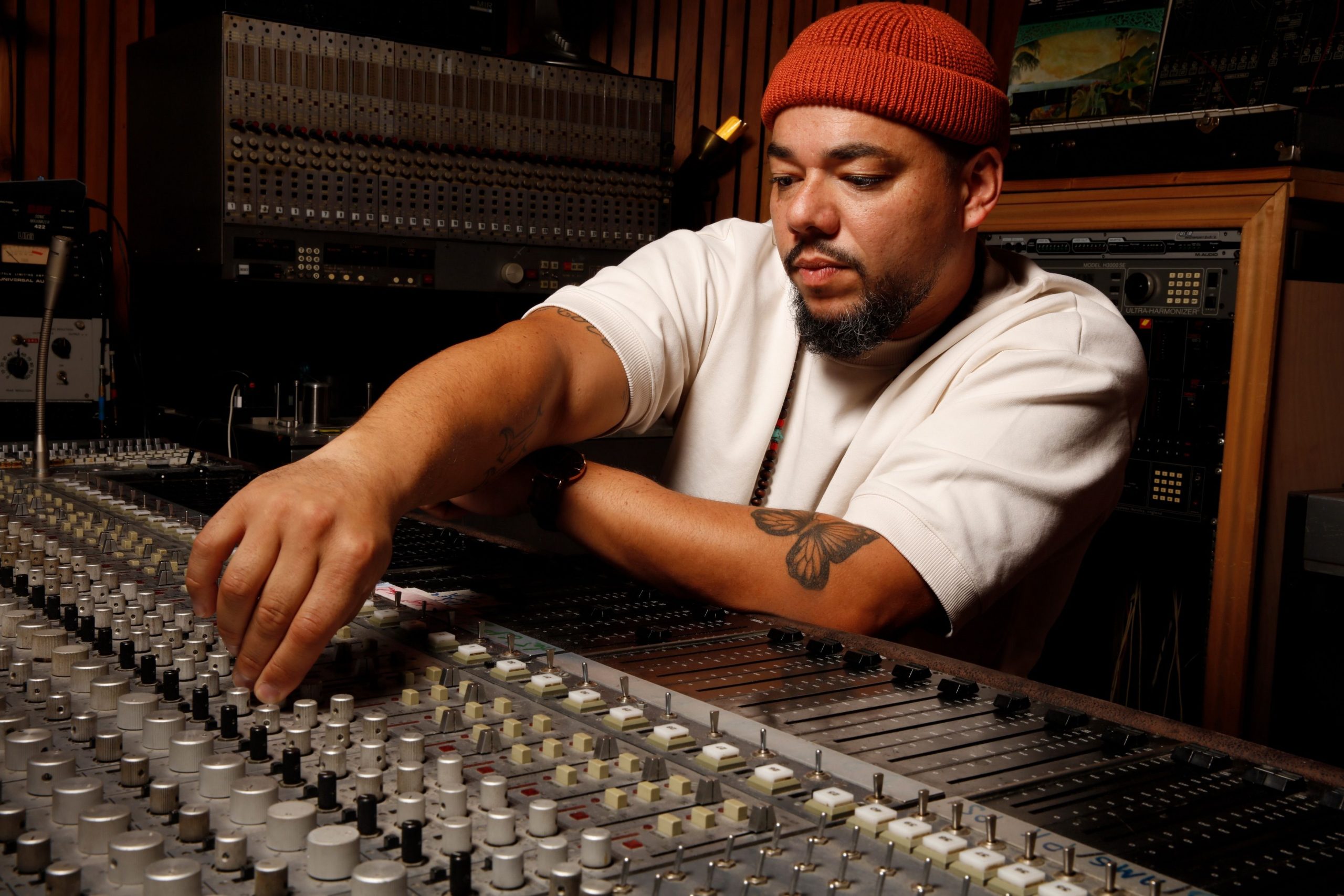 French soul star Ben L'Oncle Soul releases new single "A Rose"
59
The award-winning French soul troubadour Ben L'Oncle Soul has just released his new single 'A Rose' from his anticipated upcoming album on YouTube and all the usual streaming platforms.
In this lush new single, "A Rose", L'Oncle Soul transforms the classic Robert Frost poem, "The Rose Family" into a melodic R&B soul ballad designed for the 21st century. Ben's enchanting vocals take his listeners to a new dimension. This single is the precursor to L'Oncle Soul's upcoming sixth studio album "Is it You" (slated for release on February 17) and his accompanying European tour around the same time.
The talented young artist Ben L'Oncle Soul has over 200 million streams globally. He is certified multi-platinum in France and has achieved chart success in Belgium, Germany and Netherlands. He's also known for his performance excellence on stages all over the world.
"A Rose" was composed by Ben L'Oncle Soul and produced by long-time collaborator, Alex Finkin (Aloe Blacc, Les Coquettes). This track is driven by Ben's enchanting vocals and glorious melodies along with Finkin's lush guitar and string arrangements – which form the perfect backdrop for Ben to tell his life-affirming story.
Speaking about the inspiration behind 'A Rose', Ben L'Oncle Soul told Singersroom:
"I've always been fascinated by roses… Every time I look at one, I fall in love again. When my friend Alex read me this poem by Robert Frost, the instruments just started to dance. The accompanying video for 'A Rose' is a journal style collection of visual fragments and scribbles. Glimpses of the everyday. And it is at the same time, an exploration of the vertical video that due to smartphones and social media has not only become commonplace, but also a way we look at the world".
Ben L'Oncle Soul began his music career after graduating from the School of Fine Arts in his hometown, Tours, Indre-et-Loire, in France. He later joined the Fitiavana Gospel Choir in 2004, and helped the Tours-based choir record their first album 'I Have A Dream' in 2009. The soul troubadour would then go onto sign with Motown Records (Universal Music France) and release his first EP 'Soul Wash: Lesson 1' in 2009, followed by his self-titled debut album 'Ben l'Oncle Soul' in 2010, which reached #5 on the French Album Charts – the rest as they say is history.
With five acclaimed albums under his belt and over 200 million streams, the French soul star is certified multi-platinum in his home country France, where he has also won a Globes de Cristal award for 'Best Male Singer' and a Victoires de la Musique award – the equivalent of the Grammy Awards in France – for 'Live Breakthrough'. Internationally, Ben L'Oncle Soul has also achieved chart success in Belgium, Germany, Netherlands, and Switzerland, among other countries, while also touring all over the world, including Montreal's International Jazz Festival and the North Sea Jazz Festival, to mention a few.
"A Rose" is out now and streaming across all the usual platforms – add this one to your playlists for a classic R&B listening experience.
Social Media
YouTube – https://www.youtube.com/channel/UCanCcT8_W0moKZutEnJdWSA
Instagram – https://instagram.com/benlonclesoul
Facebook – https://www.facebook.com/BenlOncleSoul
Twitter – https://twitter.com/benonclesoul

Since 2005, Singersroom has been the voice of R&B around the world. Connect with us via social media below.