French Montana & Harry Fraud 'Montega' Is Trend-Proof Wave Music From One of Rap's Best Duos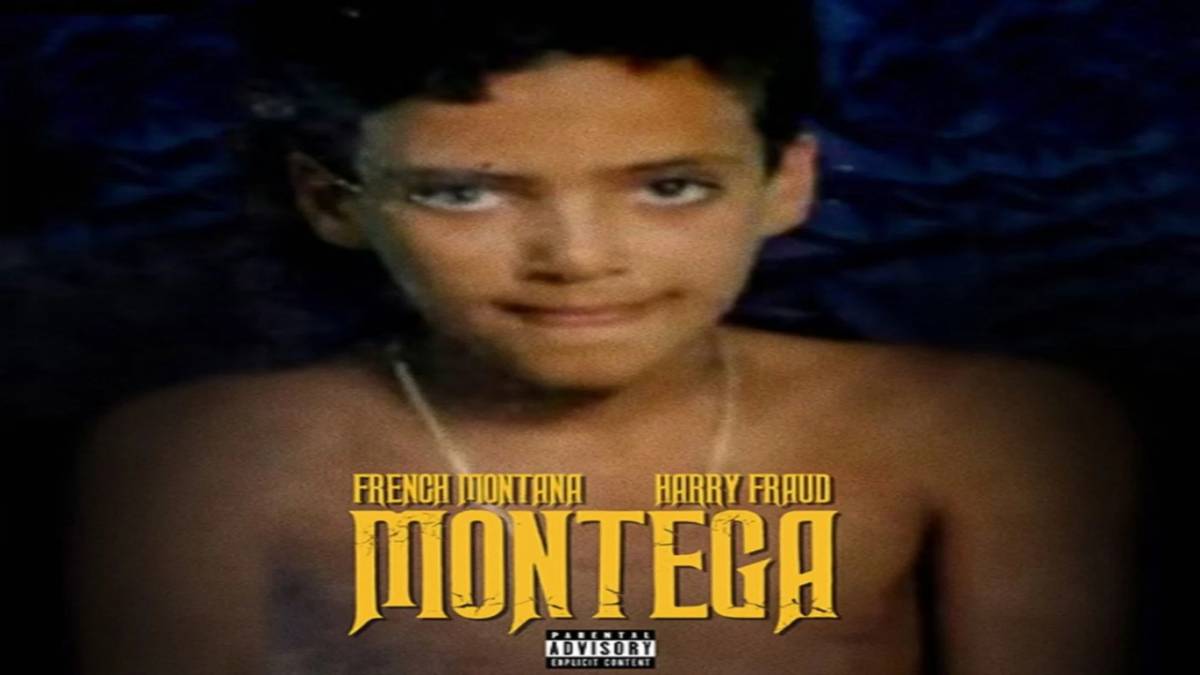 French Montana & Harry Fraud 'Montega' Is Trend-Proof Wave Music From One of Rap's Best Duos
87
Previously, HipHopDX reviewer Vivian Medithi wrote, "in theory [French Montana] has all the tools he needs to make a really good album. In practice, it seems unlikely he ever will." Vivian is the homie, and Montana is also certainly no stranger to questionable artistic decisions. So that POV is valid, especially in the context of the uneven smorgasbord that was They Must Have Amnesia (2021) — a hit-chasing, guest-star-packed album that was ultimately forgettable.
But Vivian might have not considered the possibility of another French Montana and Harry Fraud project. (It's also arguable Montana has dropped some really good albums in the past, like Coke Boys 2 and Coke Wave with Max B.) Because here we have Montega, in many ways the opposite album, and a worthy testament to the long-sizzling chemistry between Montana and his New York brethren Fraud. Their new-school NY classicism still sounds fresh 10 years later on this focused collection of album cuts, which revisits and updates their sample-based wave music.
Montega begins with an effortless four-song spree — "Blue Chills," "Rushmore Pack," "Drive By" and "Keep It Real." And that initial hot streak of epic, drone-shot Fraud beats, with French effortlessly floating on them in his third language (he natively speaks French and Arabic), buoys the rest of an album that can get a little formulaic, but stays enjoyable throughout.
The Rick Ross-featuring "Kind of Girl" must be singled out. With its soaring falsetto and lush knock, it's got the best beat on the project. Ross shouldn't be there; he should've been canceled for his rape-condoning bars on Rocko's 2013 hit "UOENO." But French is in fine form, landing tacky jokes: "I used to move that H to the Izzo/I was breaking down Oreos like Lizzo."
Multi-part opener "Blue Chills" engages from the jump, featuring Fraud liberally sampling the Bond theme-esque "Femme Fatale" by Skylar Gudasz, then remixing it for French, programming his drums with a rolling swing. Through the smoky beat, French seems to see beyond the glamor and glitz of rap life: "Give a fuck about them diamond plaques/Yeah, the streets want you back /Yeah, say less."
There's a certain long-rangeness that results from the Fraud/Montana chemistry. Fraud tends to supply his more atmospheric beats with wistful vocal samples, and Montana tends to get sentimental, revealing painful details about his life ("I been depressed, they took Chinx and my dog Max") or dropping bits of wisdom ("Your greatest threat is always from the inside"). It's like they're sitting together looking at the horizon of the ocean, lounging in their feelings as life epiphanies swirl in their heads. By contrast, Montana's non-Fraud projects can be more cynical and results-oriented, and Fraud's non-Montana projects can feel like a grab bag.
Album finale "Bronx Mecca" brings more of the same songcraft from "Blue Chills," built around the Nashville singer Fleurie (think '70s slow-strumming singer-songwriter). French matches his monotone harmonically with the backdrop and gives space to the sung vocals, playing his role in the arrangement. His willingness to cede the spotlight indicates something more at play than the typical rockstar self-aggrandizement.
Keeping with that theme, there are a couple of "for the culture" nods. "Poetic With No Justice" is all bars, no chorus, while "Bricks & Bags" featuring Benny The Butcher and Jadakiss relies on a rigorous poetic exercise/rhyme routine. "Rushmore Pack" also fits this bill, riding a bold beat that might intimidate another rapper, but Montana easily finds a pocket and mentions, "You can buy the charts but you can't buy the culture," nodding to how Billboard charts can be gamed with streaming farms and purchasing fake video views.
Elsewhere it's nice to hear Fraud's take on the luxurious nightcore style that Montana memorably bodied on "Sanctuary." The stuttering, uptempo "Keep It Real" with EST Gee finds French fully in his zone, steering with one finger. And a rare posthumous Chinx Drugz verse, with memorable use of the word "throbbing," gets the Coke Boys back together — maybe for the last time.
Some guest verses feel tacked-on. Babyface Ray and Quavo are just sort of there. Fraud could have dropped the sample out of the verse on "Higher" since it competes with Montana's vocals. And "Shorty So Bad" is a bit too light, songwriting wise, to justify its existence — even if it's fun to hear Montana do the La Bouche "Be My Lover" hook.
In general, though, Montega is an edited, strong album. In a different time in music, it may be no more than a "pretty good album with some really good songs." But what sets it apart in the current climate is its coherence, its unwillingness to play into short attention spans (it's an album-album) and its opposition to chasing what's hot just to be down — something we could all resist in a capitalist culture that makes us unnecessarily competitive with our fellow human beings.
Montega will probably chart low and that's fine since it's meant to resonate differently. French is coming from a position of privilege/power/brand awareness but also sincerity. He's being real when he implies on "Blue Chills," "Sometimes, who cares about stats?"
Suffice to say, the chemistry between Fraud and Montana has endured over the years, enough to bring back the feeling of listening to their previous collaborations "Shot Caller," "Yah Mean," and "Red Light." Montega feels like a calculated loss-leader, like how fashion brands lose money on their runway shows, which they use to showcase their most uncompromising ideas — the ones they want to be known for.
Montega is not about the moment, it's about the movement, the legacy of a sound and a state of mind that Fraud and Montana can create when they want, where openness to emotions and clearing some space out for what really matters takes precedence. A noncommercial soundtrack for navigating life — the greatest wave of all.
REPEAT ME
FAN FEEDBACK
FRENCH MONTANA SNAPPED ON THIS ALBUM ?. THIS IS WHAT THE STREETS BEEN MISSIN

— SKwasiTS?? (@BackToScrizzy) June 24, 2022
I've hated everything French Montana has ever released, up until this album.

This one is pretty solid.

This feels like a statement project. Like he really wanted to prove he can rap a lil bit.

And Harry Fraud is a fuckin mastermind.

Solid 7/10. pic.twitter.com/SOv6dOeabm

— Harmony Whore ?️??? (@_CadillacJack) June 24, 2022
french montana isn't really french

— Richie Deals (@allahliker) June 25, 2022