Freddie Gibbs '$oul $old $eparately' Is A Big Budget Victory Lap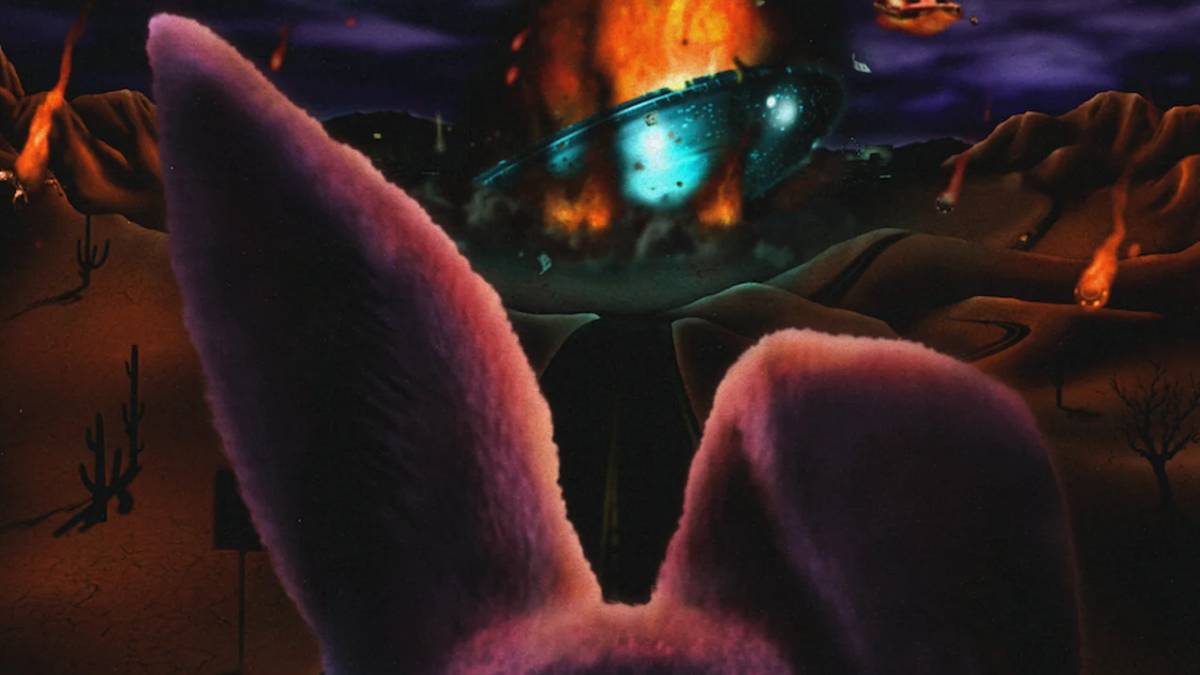 Freddie Gibbs '$oul $old $eparately' Is A Big Budget Victory Lap
59
One of the most revealing moments of $oul $old $eperately comes in the form of a Tupac homage. Freddie Gibbs opens "Grandma's Stove" by cribbing a couplet from Pac's "Lord Knows," a raw and unflinching description of living with depression: "I smoke a blunt to take the pain out/And if I wasn't high, I'd probably try to blow my brains out." "Lord Knows" is immediate and conversational, it feels like Pac staring you directly in the eye while expressing his pain. "Grandma's Stove," on the other hand, sounds incredibly lonely. Sevn Thomas & Neenyo's beat is beautifully cold, glinting like light off a marble countertop in a kitchen no one uses. It feels like Freddie's staring at his reflection, nursing a glass of expensive scotch on the bathroom sink, taking a moment away from his own lavish party.
"Grandma's Stove" being tucked away near the end of the $oul $old $eperately feels emblematic of the album as a whole. It's a glossy, high-dollar event record that's frustrating as it is excellent. Gibbs certainly deserves the kind of budget signing with Warner entails, as he's been one of the most consistently great rappers of the last decade. Though he's settled into a groove of making widely lauded prestige rap as of late, his career began with a brief and turbulent stint on Jeezy's CTE World, culminating in being dropped and sent back to square one. If you've kept up with his backstory, $oul $old $eperately plays like a sustained victory lap.
If previous efforts were about bars and Gibbs' self-proclaimed (and undeniable) ability to rap on any beat, $$$ aims to showcase the roiling inner turmoil he feels. He raps about having "[a] broken heart and empty pockets" on "Lobster Omelette," and on "Rabbit Vision" he plainly states that "these diamonds come from pressure."
But it's easy to hide behind money. $$$ sounds incredible, clearly benefiting from the sizable checks Warner was willing to dish out. The production credits have few repeat names (which is unusual for a Freddie Gibbs project), but the palette is pretty cohesive, full of spacey synths and lush soul samples that snake around tightly coiled drums. The production is quite varied, featuring beats by stalwart collaborators Alchemist and Madlib, but DJ Paul, Jake One and Boi-1da all contribute immaculate bangers. At times, though, the glossiness makes the album buckle under its own pressure, dulling the impact of his vulnerability.
Its best moments showcase the incredible rap pyrotechnics that have made Gibbs famous. His unbreakable 16th-note flow on "Too Much" is astounding, and it's only one example of his ability to easily jump between styles without breaking a sweat. In a recent interview with Paper Magazine, Gibbs talked about how the music of Three 6 Mafia, Bone Thugs-N-Harmony and Twista was ubiquitous in his hometown of Gary, Indiana, and how he supplemented those sounds with East Coast heavyweights like Kool G Rap. $$$ finds him synthesizing these tastes, combining melodious Midwest fast-rap ("Zipper Bagz") with 90's Memphis triple time ("PYS") with bubble coat New York classicism ("CIA"). On "Dark Hearted," one of the most inspired moments on $$$, Gibbs uses James Blake's melancholic beat as a springboard to launch a spiraling melodic flow. It feels like a Rich Homie Quan song filtered through Gibbs' metronomic precision.
Still, some of his choices on $$$ are confounding. The loose casino theme that runs through the album doesn't ever really gel, leading to a few momentum-killing moments that knock the album off its axis. A few of the guest appearances feel forced. "Pain & Strife" is a shapeless attempt at Atlanta trap with a completely unmemorable verse from Offset that disappears as soon as it's over. Anderson .Paak's verse on "Feel No Pain" is thoroughly atrocious, and not even a superb showing from Raekwon can salvage the song.
Most jarring are the skits. Comedian Jeff Ross shows up to roast Freddie with some powerfully bland jokes he seemingly wrote at the last minute. His appearance is a brutal 180 from "Space Rabbit," a particularly soul-bearing track that talks about the "gun fights and sleepless nights" that plagued Freddie's past. Kevin Durant also shows up just to say hi, like a primary source name drop. These moments are probably supposed to be cheeky, but just come off as tacked on. The songs themselves are already exhilarating; we don't need Joe Rogan's self-effacing DMT reference to tell us we're having fun.
$oul $old $eparately isn't the mind-blowing statement Freddie promised us, but it doesn't really need to be. It's a very solid record, messy and personal, that harkens back to his more experimental era of the 2010s. It's a lot like Shadow of a Doubt, the 2015 album that laid bare his creative hunger. On that record, Gibbs implemented a ton of different sounds, put some unexpected guests together, and rapped his ass off the whole time. The fact that he's still willing to push himself, to make music that may not completely work, should be cause for celebration. It means that an artist as consistently chameleonic as Freddie Gibbs still has ideas to explore and future classics for us to dissect.
Rap nerds will forever debate which collaboration with Madlib — Piñata or Bandana — is the real classic, or if Alfredo, his Grammy-nominated album with The Alchemist, is his final form. $oul $old $eparately is neither, but it's quite good, and a good Freddie Gibbs album is an already high standard to match.
REPEAT ME
FAN FEEDBACK
The first half of Freddie's new album was cool, but the 2nd half is ??? pic.twitter.com/IRVUTzJqzB

— Ruben || Check the Rhyme (@checktherhyme1_) September 30, 2022
Freddie Gibbs' new album is scary good

— Anthony D'Aliesio (@anthonydaliesio) September 30, 2022