Fly Anakin 'Frank' Is An Intergenerational Crossover That Builds On His Momentum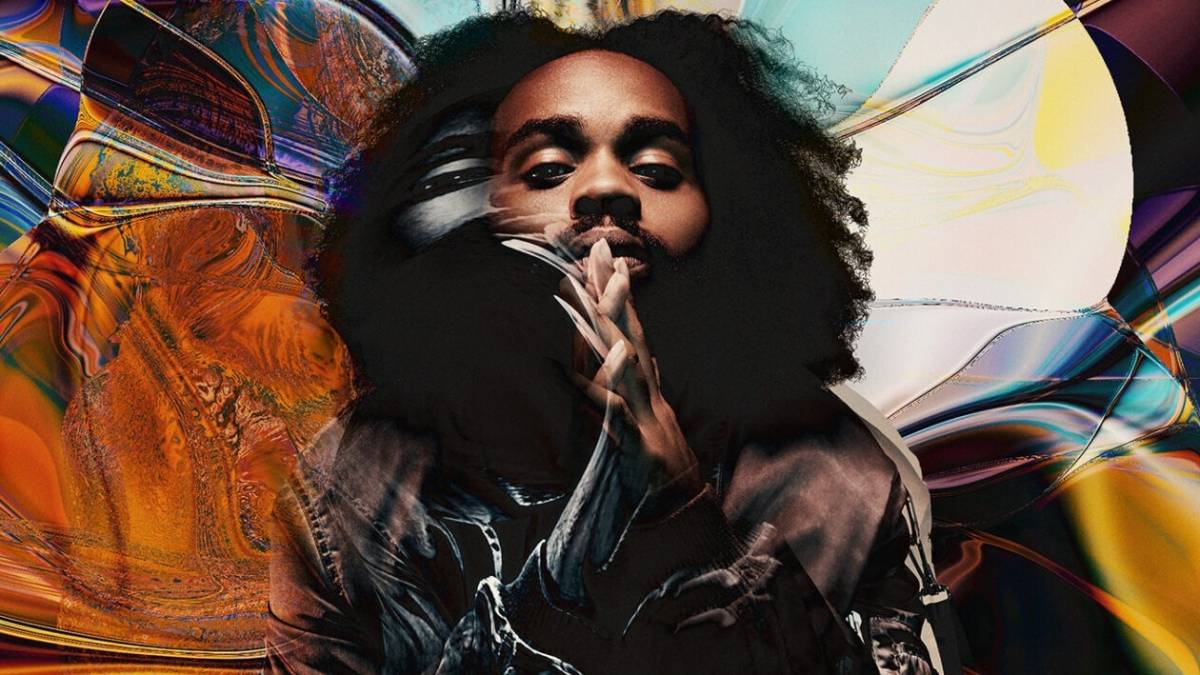 Fly Anakin 'Frank' Is An Intergenerational Crossover That Builds On His Momentum
78
If Virginia MC Fly Anakin was transported back to 1993, he would probably be rapping alongside Wu-Tang Clan as the group's 11th official member. He could be spitting alongside Guru in Gang Starr or Black Star. The nasally gruff of his voice would match the polished nostalgia of Pro Era in 2011 or the grit and grime of Griselda today. His versatile flow helped propel him to a more public view through FlySiifu's, the collaborative LP with frequent collaborator Pink Siifu.
His stock price went up again with Siifu-assisted $mokebreak the following year, but it's on his debut solo album Frank where he fully realized his vision for sample-heavy Neo-Boom Bap. A young rapper with a deep reverence for the genre's classics, Fly Anakin is an old soul at heart. He approaches Hip Hop with the mindset of a purist but without the fear of progress.
The tone of his voice is rich and textured with a record-popping quality, and the beats he raps on feature samples chopped in a '90s fashion. But he's not about sentimentality for a golden age; he's about looking at rap's legends for inspiration on pushing the sound into untethered territory.
 "No Dough" places Anakin alongside the legendary Madlib for a cross-generational collaboration; the beat, steeped in a funk, is reminiscent of something from Madvilliany or Slum Village, but Anakin's double-time rapping transforms it into a contemporary sound. Anakin's lineage comes from the same ilk of rappers such as Earl Sweatshirt, MIKE and Mavi, a group known for their esoteric lyrics and irreverent, experimental approach to rap. Among them, Anakin is the most traditional, his music ripe with soul and generosity.
Album opener "Love Song (Come Back)" begins with wailing strings as Anakin's voice trickles in from far away, building steadily into a whining, impassioned hook that sounds like if Westside Gunn was better at singing. "Black Be The Source" is arguably the project's best song with its rolling verse from Pink Siifu and a stunning performance from singer Billz Egypt. The track is a testament to Anakin's growth into becoming one of Hip Hop's strongest lyricists.
"Gorilla warfare snitch, my side a zoo if n-ggas play you for bitch," he spits with a pen as sharp as Big L.
"They rather pitch than hit the Stuey Griffin stay on the bench/I never lack and that's a common fact, the mattress miss the kings/Ain't no funny shit when I dis-attach you feel the change/Kill shit with noise," he repeats in the refrain — and it's not an exaggeration. Each bar from Anakin feels essential, as though the world will stop spinning when he sets down the mic.
The production across the entirety of Frank is exceptional, but Anakin always remains the music's central focus. He collaborates with the beats, bending his voice around notes with a conversational quality. There's a soulful hue to all of his bars, sounds instilled from jazz and funk. It's organic, imperfect and deeply relatable. Even if the subject matter doesn't apply to the listener, they're instantly captivated by the passion spilling out from each word. 
What's equally impressive, though, is Anakin's beat-selecting ability. There's scores of producers on Frank, from Foisey and Evidence to Eardrum and even Anakin himself. But despite the large crew, the project is effortlessly cohesive with each track tailing into the next. "Ghost," the eerie Nickelus F-assisted track, finds the two MCs sparring over a looping piano sample. On "Grammy Snubnose," Anakin's voice rides in the pocket across the sounds of warm brass.
View this post on Instagram
The best moments of Frank make anything subpar feel irrelevant, but there are times when Anakin's desired aesthetic distracts from the raw energy that makes his music so appealing in the first place. The skits feel a bit forced. There are classic examples of skits working in the artist's favor such as the opening of Wu-Tang Clan's "Method Man" or even the ambient buzz of the final moments of "Futura Free" from Frank Ocean's Blonde.
But on Frank, the skits seem to be added in a cursory decision. Frank is also a rare example of an album that could have benefited from more features. Anakin has the bars covered, so extra MCs aren't needed, but a well-placed singer would be a welcome addition to the project. A few songs fall below the quality Anakin is capable of including the convoluted haze of "Bad Business (Killswitch)," a song that stalls the project's momentum or the following track "Poisonous Primates," which feels unnecessary in the grand scope of Frank. 
Regardless of the album's weak points, Frank is near bulletproof with something for the rap purists, underground aficionados and casual listeners alike. The blueprint may have been drafted while Anakin was working with Pink Siifu, but hearing him fully explore the caverns of himself on Frank has proven to be his most compelling work to date.
Repeat Me
Fan Feedback
This new Fly Anakin is ridiculously good.

— ?? Spectør Gadget ?? (@BloodmoneyPerez) March 22, 2022
That Fly Anakin EP might be EP of the year imo

— Soul Nutrific Guru (@Guruu_Nutrific) March 23, 2022
also Fly Anakin absolutely spazzed on his new record, honestly mans came with the raps. super stoked to see how this man's career grows.

— ? (@unseenscorpion) March 22, 2022