Floyd Mayweather gives the world an inside look at his huge sneaker closet and sneaker collection [VIDEO]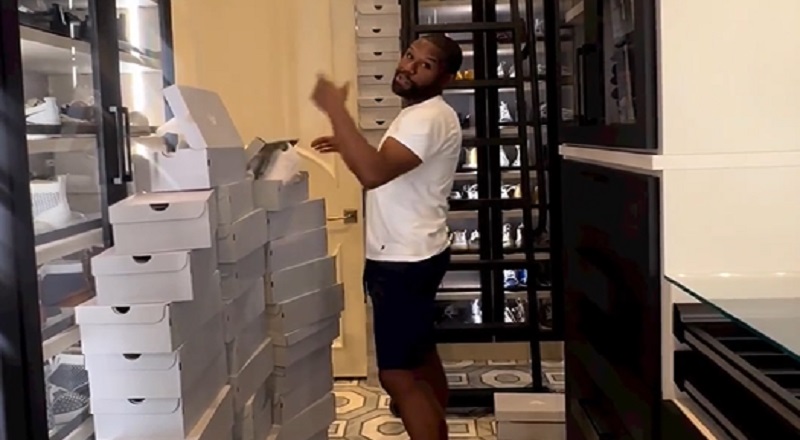 Floyd Mayweather gives the world an inside look at his huge sneaker closet and sneaker collection [VIDEO]
10609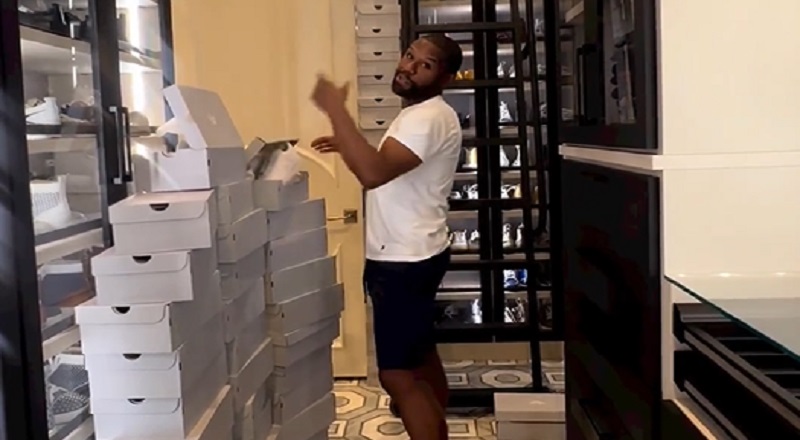 Floyd Mayweather gives tour of huge sneaker closet and collection
Floyd Mayweather made himself one of the greatest athletes of his generation. In addition, he is working to become one of the greatest businessmen of all-time. An aside from this is the lifestyle that he lives, which is one of extreme luxury. When he does interviews, Floyd is not shy about his desires of building a multibillion dollar company. Over the past week, Mayweather has put aspects of his lifestyle on display. His most recent showing is his massive sneaker closet and the sneaker collection.
Floyd Mayweather generated billions of dollars as a boxer. When he had a match, Floyd rarely had major sponsors. Instead, he had solid deals with the networks, which were worth millions of dollars. In addition, Floyd had deals set up with the venues in the cities where he was competing. As a result, he took a percentage of those revenues generated. So all of this helped Floyd Mayweather to become one of the highest paid athletes of all-time.
Floyd Mayweather is now retired and is enjoying the fruits of his labor. Not only does he have children, but he also has grandchildren that he's now working for. Despite being retired, Floyd competes in exhibition matches, among other things. In addition, he does other business ventures, including real estate, which generate millions of dollars per year. So with that kind of money, he can afford the king sized shoe closet that he's showing off.
Floyd Mayweather gives tour of huge sneaker closet and collection