FLO Enlists Missy Elliott for New Song 'Fly Girl'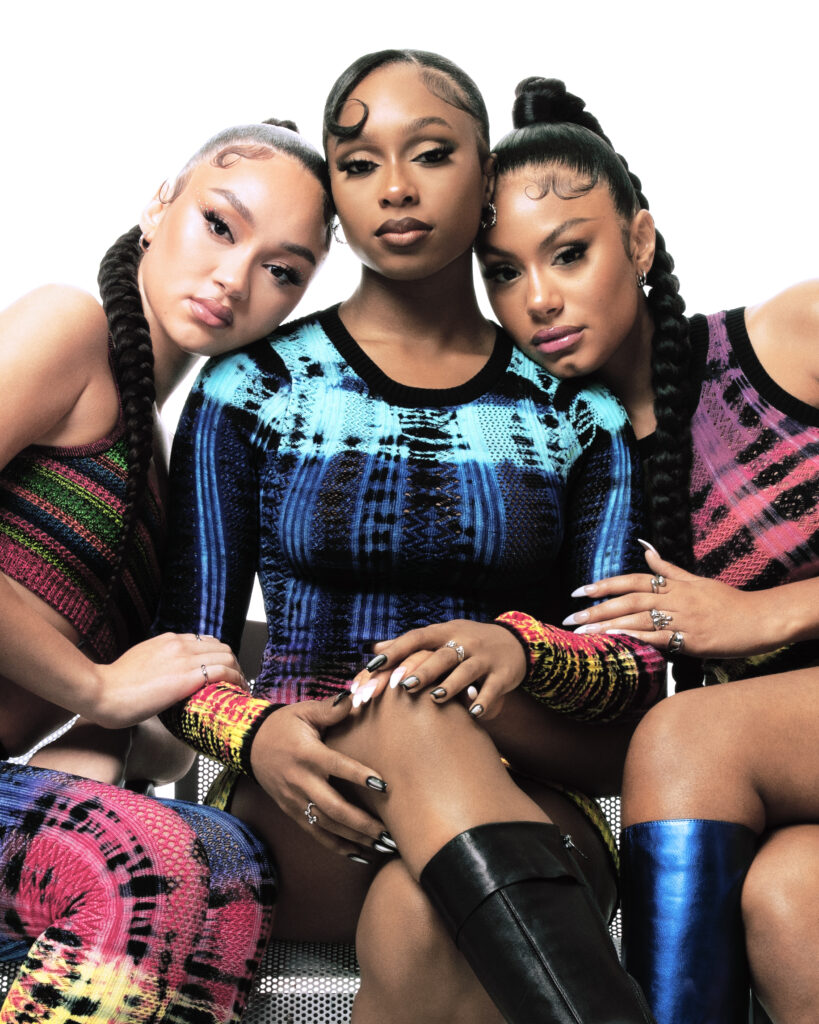 FLO Enlists Missy Elliott for New Song 'Fly Girl'
47
Rising R&B group FLO has called on legendary rapper/singer/producer/songwriter Missy Elliott for their new single "Fly Girl." 
The self-assured anthem samples and interpolates Elliott's Grammy-winning 2002 hit single, "Work It."
On the irresistibly catchy bop, the London-based group sings: "If you're a fly girl, get your nails done / Get a pedicure, get your hair did / See, you're tellin' me I'm pretty, but it's obvious / I don't need no man to tell me where the party is."
Elliott comes in for the third verse with bars hot like fire: "Booty, booty everywhere / I make all the dudes throw their money in the air / Me and my girls yeah we looking fabulair / Ooh, stop the track, strike a pose, stop and stare," she raps.
Stella, Renée and Jorja of FLO. (Photo Credit: Conor Cunningham)
Speaking on their new single, FLO explains, "'Fly Girl' is all about confidence, good vibes and feeling your best. It's a lively, feel-good song that still incorporates clever lyrics and fire vocals, if we do say so ourselves. It's quite literally a perfect fusion of old-school meets modern-day R&B, with a nod to and feature from the original fly girl Missy Elliott herself. We love it and are so happy to be putting out a song that can hopefully make whoever plays it feel confident and most importantly, FLY."
Elliott adds, "I remember a few of their fans sent me clips of their performances, and I immediately felt the authentic '90s vibe. I loved the fact they all sang lead so well—great vocal control—so when I was asked to be a part of the 'Fly Girl' record, it was a no-brainer."
[embedded content]
"Fly Girl" is accompanied by a video, directed by Tajana Tokyo, which shows FLO and Elliott enjoying a night out on the town. 
"Fly Girl" is FLO's first single of 2023. It follows their single "Losing You," which dropped last December. In July 2022, they released their debut EP, The Lead, which included their viral hit "Cardboard Box." They reissued the project in September with a bonus track, "Not My Job." 
On April 13, FLO will launch their headlining North American Tour in Atlanta, Georgia, at The Loft. From there, the trio will play in venues and festivals in major cities such as Washington, D.C., New York, Chicago and Los Angeles. 
Stream FLO's new song "Fly Girl" featuring Missy Elliott below.
FLO 2023 North American Tour Dates
Apr 13 — Atlanta @ The Loft
Apr 15 — Washington, DC @ 9:30 Club
Apr 16 — Philadelphia @ The Foundry
Apr 18 — Toronto, ON @ The Opera House
Apr 19 — New York, NY @ Webster Hall
Apr 25 — Chicago, IL @Thalia
Apr 27 — Los Angeles, CA @ The Fonda Theatre
Apr 30 — Sacramento, CA @ Sol Blume Festival