Ella Mai Announces Sophomore Album 'Heart on My Sleeve'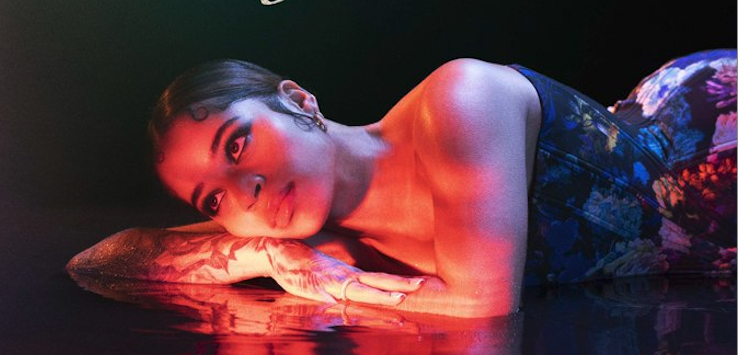 Ella Mai Announces Sophomore Album 'Heart on My Sleeve'
53
Ella Mai's sophomore era continues to take shape. The British singer has announced her second album, Heart on My Sleeve, releases May 8 on 10 Summers/Interscope Records.
"I poured my whole heart into this album, more so than ever before. I am overly excited for this sophomore journey. Let's do it all over again," shared Mai, along with the album cover.
The artwork shows Mai, wearing a colorful floral dress, on the ground in a daze.
View this post on Instagram
In October 2020, Mai returned with "Not Another Love Song." After reaching the top 10 on R&B radio last March, "Not Another Love Song" was certified gold by the RIAA in June 2021.
In January, Mai released "DMFU," produced by Mustard and J. Holt and co-written with Charles "Prince Charlez" and Dijon McFarlane. Despite the success of "Not Another Love Song," Mai confirmed that "DMFU" is the lead single for her sophomore project. "The sophomore era has arrived," she noted when she announced the track.
Heart on My Sleeve is the follow-up to Mai's self-titled debut album, which was released in 2018.
The Grammy-nominated album, which was certified double-platinum, garnered several other RIAA awards, including "Boo'd Up" (7x multi-platinum); "Trip" (5x multi-platinum); "Naked" (2x multi-platinum); "Shot Clock"(platinum); "Everything" featuring John Legend (gold); "Gut Feeling" featuring H.E.R. (gold); and "Whatchamacallit" featuring Chris Brown (gold).
Watch Ella Mai perform "DFMU" for Genius below.