Earl Thomas Had Gun Pointed At His Head By Wife Who Caught Him Cheating: Report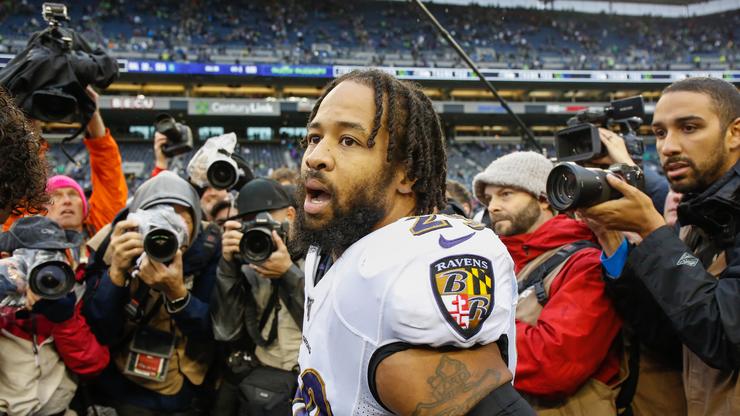 Earl Thomas Had Gun Pointed At His Head By Wife Who Caught Him Cheating: Report
78
There was a tense standoff between Earl Thomas and his wife last month after she reportedly caught him cheating on her. According to a report made by TMZ, the Baltimore Ravens player and his wife, Nina Thomas got into an argument on April 13 after they clashed about his drinking. Nina told authorities that Earl's brother picked him up from their home after the NFL player became upset and wanted to leave. She hadn't heard from him and didn't know where he was, so she decided to log into his Snapchat to see what he was up to. What she found was Earl Thomas allegedly at a nearby Austin, Texas Airbnb with a woman.

Rob Carr / Staff / Getty Images
Nina claims after she came across her husband's infidelity, she called up two of her friends, grabbed her husband's 9mm Berreta, and made her way to Earl's location. There, they found Earl and his brother naked in bed with unidentified women. Nina told police that she only had the gun to scare Earl, but she admitted that upon finding her husband in bed with another woman, she pulled out the gun and aimed it at his head. She said that she didn't believe she could actually harm her husband because she'd taken out the magazine. What she didn't know was that there was a bullet in the chamber.
One of the unidentified women recorded the incident with her phone, including Nina holding the gun "from less than a foot away and it can clearly be seen that Nina's finger was on the trigger and the safety is disengaged." Earl was able to get the gun away from his wife, but Nina did strike her husband in the face before the altercation was over. She reportedly aimed the gun at the women in the house as well and yelled, "I got something for all you hoes!"
When police arrived, they arrested Nina and her two friends, one of which is said to have brought a knife. Nina was slapped with a charge of " burglary of a residence with intent to commit aggravated assault with a deadly weapon – family violence." She posted bail and was released. Earl and his mistress filed for and were granted restraining orders against Nina.