Dvsn Confirms New Album Will Be Released This Year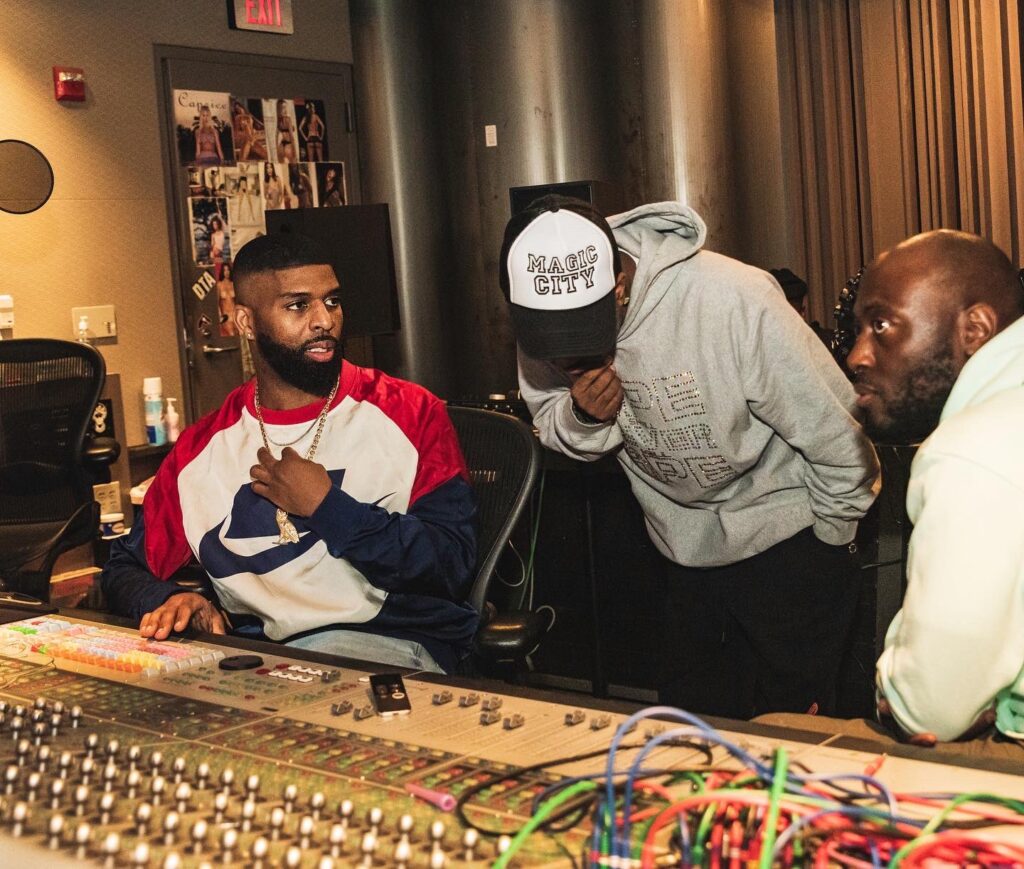 Dvsn Confirms New Album Will Be Released This Year
50
Dvsn has been relatively consistent in the realm of music over the last two years in particular. In 2020, they released their third album, A Muse in Her Feelings. In early 2021, they reissued the album with deluxe edition. Later that summer, they released a joint EP with Ty Dolla $ign called Cheers to the Best Memories.
The Toronto-based duo, composed of vocalist Daniel Daley and producer Nineteen85, plan to make 2022 their third consecutive year of releasing a project. They confirmed in a recent tweet that their fourth album will arrive sometime this year.
— dvsn ÷ (@dvsn) March 10, 2022
In spring 2021, it was announced that dvsn signed a management deal with Love Renaissance (LVRN). The move, which kept them signed to OVO Sound, was meant to be a productive one.
According to LVRN's co-founder and head of A&R Justin Baiden, it was to challenge dvsn's versatility and expand their sound with a cohort of Atlanta musicians, such as Jermaine Dupri, Bryan-Michael Cox, Jagged Edge and Sean Garrett.
Don't take your love away… (freestyle)

Beat sautéed by @Nineteen85 x @jermainedupri ➗ pic.twitter.com/LjHGwxsGfh

— dvsn ÷ (@dvsn) February 12, 2022
Speaking of Dupri, who recently achieved number-one success with Ari Lennox ("Pressure"), dvsn has been locked in with him for close to a year.
Within the last month, dvsn has kept fans engaged with footage from studio sessions and even showing progress in the project's mixing phase. In a joint tweet earlier this year, dvsn described their forthcoming LP, writing, "This about to be a real R&B album."
Never saying PRESENT again… lol ?

Mix is done now btw… song is a PROBLEM ???@justiceLVRN @Nineteen85 @jermainedupri pic.twitter.com/5tXlYpNWt3

— dvsn ÷ (@dvsn) February 28, 2022
The year 2020 was a huge success for dvsn. Before the year concluded, they earned their first pair of certifications from the RIAA. "Too Deep" and "Think About Me" reached gold status.
Additionally, A Muse in Her Feelings placed at No. 8 on Rated R&B's 30 Best R&B Albums of 2020. Rated R&B's Keithan Samuels called it dvsn's "most daring album to date."
View this post on Instagram