Dvsn Announces New Album 'Working on My Karma'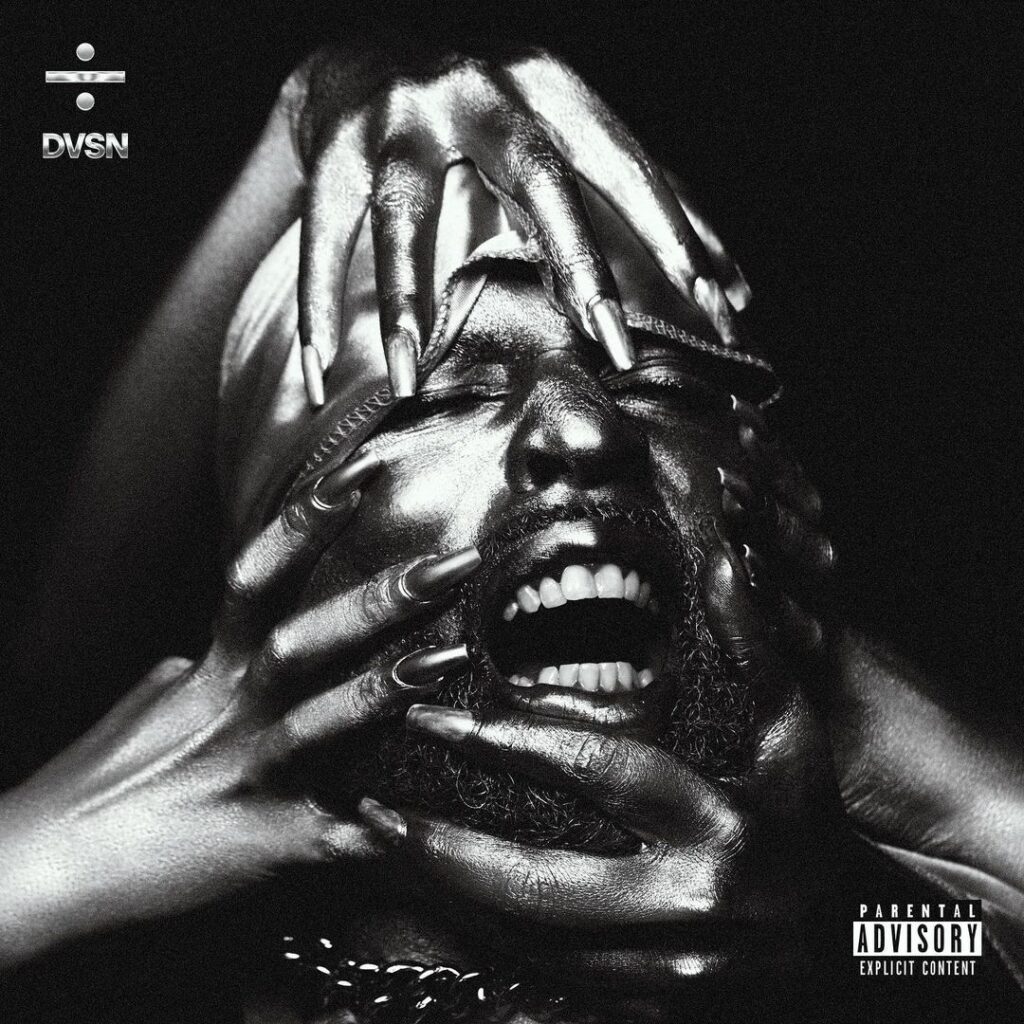 Dvsn Announces New Album 'Working on My Karma'
44
Dvsn has officially announced their much-anticipated fourth album, Working On My Karma.
The follow-up to 2020's A Muse in Her Feelings will arrive on Oct. 28 via OVO Sound / Warner Records.
The R&B duo (vocalist Daniel Daley and producer Nineteen85) confirmed the title and its release date on Thursday morning.
While the details on their upcoming album are still scarce, they did share an image of the cover art. It depicts a raging Daley, shot in a metallic and wearing a durag, with the hands of three women on his face.
In an August profile with Rated R&B, super producer Jermaine Dupri described dvsn's new album as "an honest space for a man."
He continued, "It's a record that [speaks] to the challenges of a man — and Daniel being that one in particular."
Nineteen85 affirmed to Rated R&B Working On My Karma would be more concise than A Muse in Her Feelings, which they later expanded into a deluxe.
"We touched on much broader ideas, sounds and tempos. We went to a lot more places, but this is all one movie. Right now, you're seeing the trailer," he explained.
Meanwhile, Grammy-winning songwriter and producer Bryan-Michael Cox boldly stated to Rated R&B, "I feel like it's one of the most important albums of the year."
Working On My Karma will feature two singles that were shared throughout 2022. "If I Get Caught," the conversational lead single will be part of the official tracklist.
Released in July 2022 alongside its official video, the toxic record was co-produced by Jermaine Dupri, Nineteen85 and Bryan-Michael Cox. It also samples Jay-Z's emotional track "Song Cry" from his 2001 album, The Blueprint.
"The theme of this whole album has kind of been like a new level of honesty and growth," Daley told Rated R&B. "['If I Get Caught'] sets up the story that we are about to tell in a crazy way."
More recently, dvsn dropped the album's sophomore single, "What's Up," featuring R&B group Jagged Edge, alongside its accompanying visual.
"This song was made by us alongside Jermaine Dupri and Bryan-Michael Cox at a time when we were looking for the perfect way to describe the moments and emotions leading up to that late night text you know you shouldn't send to someone," dvsn explains in a statement.
As noted above, Working On My Karma will follow dvsn's A Muse in Her Feelings, which was among Rated R&B's 30 Best R&B Albums of 2020.
At midnight (Oct. 21), dvsn is expected to debut the new song "Don't Take Your Love." The duo hinted at the tune in Instagram post labeled "Chapter 3: Accountability."
View this post on Instagram