Durand Bernarr Announces 'Wanderlust Tour' Dates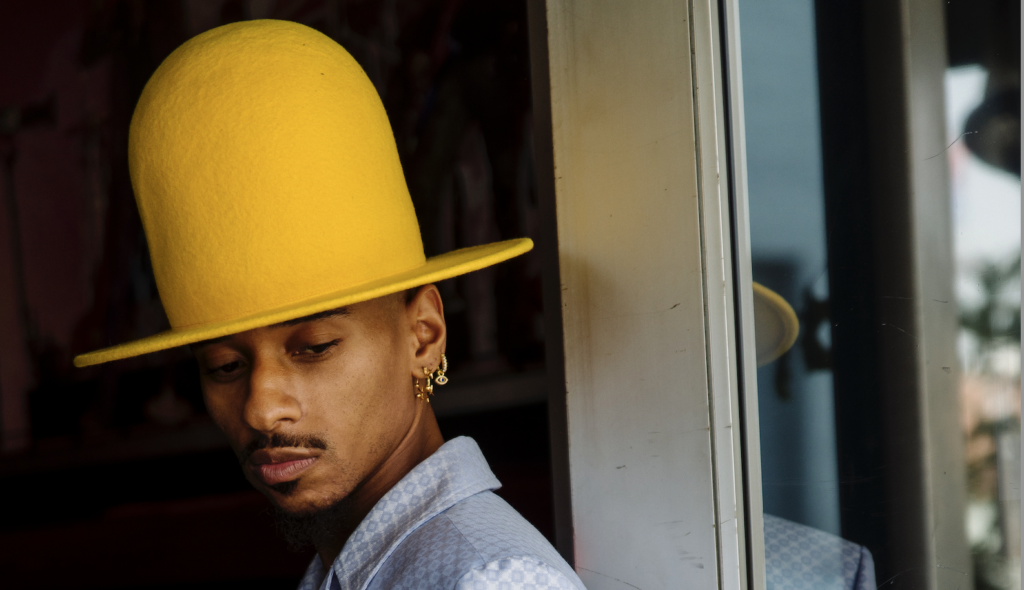 Durand Bernarr Announces 'Wanderlust Tour' Dates
46
Durand Bernarr has announced 2023 dates for his headlining Wanderlust Tour. It follows his Step Into My Office Tour, which encompassed seven concerts throughout August.
Bernarr's Wanderlust Tour will open in Oakland, California, on Feb. 13, 2023. It includes eight additional nights in February and eight in March, spanning major national cities such as Seattle, Chicago, Boston, Atlanta, and Houston. The tour will wrap on Mar. 18. 2023, in Los Angeles, California. No supporting acts have been announced yet.
The tour will include meet-and-greet packages for fans to interact with Bernarr. Those meet and greet packages will be available via his official website, while concert tickets will be available to purchase via the venues website.
View this post on Instagram
Tickets for Bernarr's Wanderlust Tour will go on sale this Friday, Oct. 7, at 10 a.m. local time.
Bernarr's upcoming tour will support his sophomore album, Wanderlust, released on Sept. 23 via DSING Records.
The 12-song album featured guest appearances by Devin Tracy, Just Liv and METTA. It includes the lead single "Lil Bit," which is near 150,000 streams on Spotify.
The title of Wanderlust was inspired by Kelis' 2001 criminally underrated sophomore album Wanderland.
"To this day [it] is still one of my favorite albums and played such a major part in my artistry," wrote Bernarr on Instagram. "This album is a homage to her and the way she paved the way for my eye and my ear. Thank you, Kelis. You've always been that girl."
The RATED R&B playlist has been refreshed. Featuring @durandbernarr (cover) ➕ @alexvaughn, @Chxrry2you, @ciara, @DIXSON, @eliderbyx, @flolikethis, @jawanxtiffany, @jenevievemusic, @KAASHMYCHECKS, @kennygotsoul, @phonyppl and more. 💜

🎧: https://t.co/tKjYWBqFiE pic.twitter.com/j5pcF7L7QI

— Rated R&B (@RatedRnB) October 3, 2022
Bernarr is featured as the cover artist for Rated R&B: The Playlist at the time of this publishing.
Durand Bernarr's Wanderlust Tour Dates
Feb. 13, 2023 — Oakland, CA @ The New Parish
Feb. 14, 2023 — Sacramento, CA @ TBA
Feb. 16, 2023 — Seattle, WA @ Madame Lou's
Feb. 17, 2023 — Vancouver, BC @ Fortune Sound Club
Feb. 18, 2023 — Portland, OR @ TBA
Feb. 21, 2023 — Denver, CO @ Marquis Theater
Feb. 24, 2023 — Chicago, IL @ TBA
Feb. 26, 2023 — Cleveland, OH @ House of Blues Cleveland
Feb. 28, 2023 — Brooklyn, NY @ Brooklyn Made
Mar. 03, 2023 — Boston, MA @ The Sinclair
Mar. 04, 2023 — Philadelphia, PA @ TBA
Mar. 05, 2023 — Washington, D.C. @ Howard Theatre
Mar. 07, 2023 — Atlanta, GA @ Center Stage Theater
Mar. 08, 2023 — New Orleans, LA @ House of Blues New Orleans
Mar. 10, 2023 — Houston, TX @ The Bronze Peacock at House of Blues Houston
Mar. 11, 2023 — Dallas, TX @ The Cambridge Room at House of Blues
Mar. 18, 2023 — Los Angeles, CA @ TBA
View this post on Instagram
This Friday (Oct. 7), get information on tickets for Durand Bernarr's Wanderlust Tour here.