Duke Deuce 'Crunkstar' Cements Him As A New Age King Of Memphis Revivalism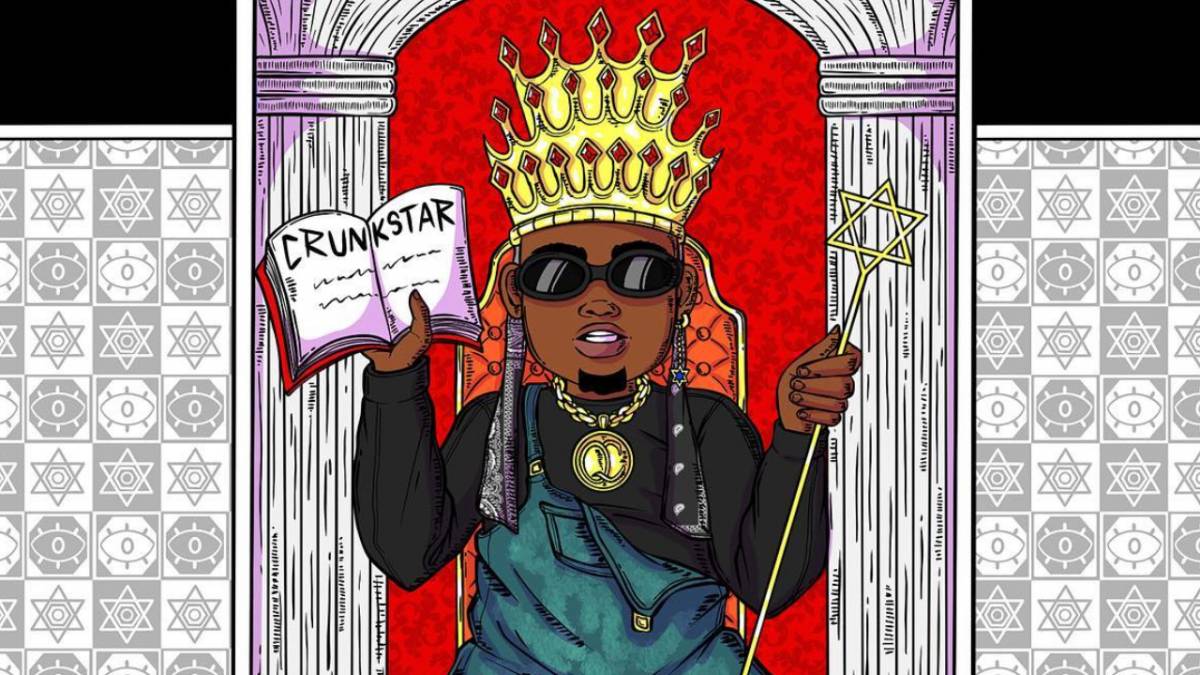 Duke Deuce 'Crunkstar' Cements Him As A New Age King Of Memphis Revivalism
72
Regionality in rap music is a sharp, double-edged sword. It grants rappers a base to return to when the creative river runs dry, finding solace in the tried and true elements that worked for those who preceded them. However, the safety of the regional elements can act as a prison, fortified by the expectation of what their music should sound like. Duke Deuce — whose Memphis-centered emergence since 2019 folded in Southern rap tropes like thumping hi-hats and the pitter-patter flow of his 901 predecessors — embodies the second coming of crunk. He's been carrying the weight of the lost art, utilizing the spirit of Lord Infamous, Project Pat and Gangsta Boo to stand out in a crowded, trap-focused city scene.
His latest project, Crunkstar, is an effort to prove he's not a one-trick pony. The title is the only clue of what's to come: a verbal conglomeration of the two musical stylings he's homed in on. Merging the tenets of his upbringing with the core elements of rock music, Deuce expands his sound to incorporate crunk's affinity for genre-bending chaos. Fusing the pounding percussion with a bevy of electric guitars that harkens back to the days of the Shop Boyz, he succeeds in finding new realms to twist his raps, all while still displaying the boisterous and hilarious personality rap fans find endearing.
Even without the inclusion of new elements, it's clear Duke fits the rockstar mold. He's captured a signature sound and calling card. His blaring "WHAT THE FUUUUUCK" ad-lib collides with drums and horns that make each of his beats sound like trap military marches. The lead single "WTF!," featuring piano that sounds like what Dracula would play to get wolves howling, is a quintessential Deuce track that induces head banging to accompany his guttural shouts. "Rap game janitor, take out the garbage/Styling, I can drip a shirt out of Target," he raps, lyrically dancing with a staccato cadence to match the pace of the intermittent hi-hats, letting his comedic stylings punch with each word.
Duke's goofiness grants him the courage to extend outside his vocal comfort zone without the worry of perception. On "Crunkstarz," his confidence manifests in a glorious sing-rap performance, which makes him sound like Rod Wave if he could feel joy. Over a Paul Adediran beat that's reminiscent of early Pi'erre Bourne sounds, he lets his singing chops run wild. "I just popped a bean, now I'm rolling like the wheels/It's a good year, n-gga really seen a mil'," he croons, gleefully jumping into falsetto as he reaches the end of each line. He dons the leather rocker jacket again on "Running Out Of Love." Over production that sounds like an eerie version of "Party Like a Rockstar," he calls out in pain, lamenting about fake and lost love whilst still trying to maintain an air of machismo.
Throughout the project, Duke Deuce flaunts his knack for getting the best out of his guests, even when they take him to musical territories he rarely visits. He and Rico Nasty embody the spirit of punk rappers on the Metallica-inspired eclectic guitar production on "Falling Off." He has no problem allowing Glorilla to dominate the foreboding, piano-laden "Just Say That." He calls a Memphis rising rapper summit on "Hell Nah," letting Co Cash, Glitter Girl Gloss and Slimeroni join him on a blistering beat that feels ripped straight from Project Pat's Ghetty Green. Duke is at the point where he's assured in his ability to destroy Memphis-centered beats and is now willing to shoot from the hip, inviting anybody who dares to join him.
But that willingness to try everything results in a mixed bag, naturally. "Rage" and its "open up that fucking moshpit" messaging doesn't match the slumbering pacing of the production, causing the track to drag even as Duke yells for two straight minutes. "Flip Da Switch" felt phoned in compared to his other club-focused tracks, with Juicy J's appearance and Memphis references registering as more obligatory than necessary. The track is fine, but it's certainly not exceptional or memorable in any way, a far cry from their previous outings. It doesn't hold a candle to "Animosity," which sees Duke and Lil Yachty link up for a head-banging, cross-regional partnership. The uptick in energy is apparent: Duke's raps devolve into macabre hilarity: "Let them toys tell a story, I keep Woody next to me!" as Yachty's higher-pitched delivery brings the track to a riotous climax.
It would have been easy for Duke Deuce to lean all the way into his rightfully acclaimed "new King of Crunk" role. He's the only one in the city holding onto the artform, breaking through the malaise of generic-sounding trap. He embodies another aspect of the 901's spirit to maintain freshness and garner mainstream love — evolution. The fearlessness to reach across the increasingly messy lines of the genre to create offshoots of the iconic Memphis crunk vein establishes Duke as a maverick and leader for the scene, a rockstar in the truest sense — bold and unafraid.
Repeat Me
Fan Feedback
Duke Deuce album is a blast, as per his usual https://t.co/ONvgtf1lMi

— . (@HaroldBingo) June 17, 2022
Duke Deuce dropped a banger album. Stream that!

— NewTTurtle (@NewTSage) June 17, 2022
This Duke Deuce album made me take the long way home after a 12 hour shift. That's the best compliment I can give it

— Factual Opinions (@VickStrauss) June 17, 2022