Drake 'Honestly Nevermind' Is Diasporic Pop Music For The Streets, Not The Tweets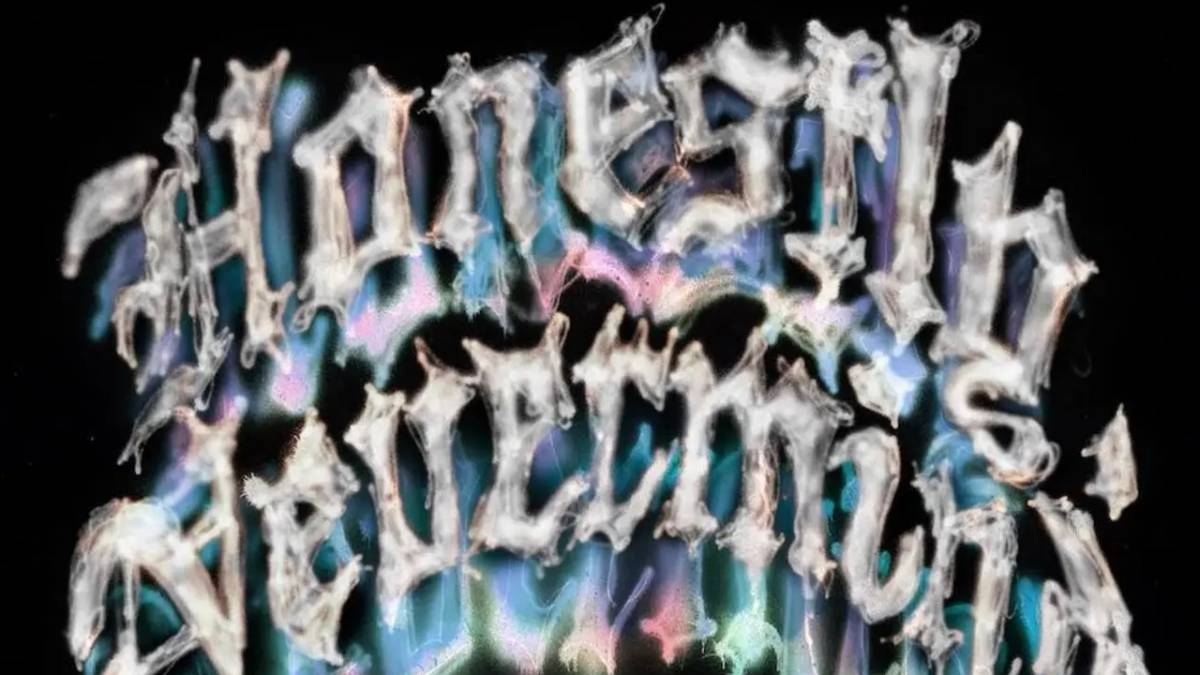 Drake 'Honestly Nevermind' Is Diasporic Pop Music For The Streets, Not The Tweets
78
Even the Certified Lover Boy gets curved sometimes. He gets faded and in his feelings, has relationships he looks back on with regret and texts women he cares about to no avail. While the title of Drake's seventh studio album Honestly, Nevermind scans as a callous kiss-off in the vein of Future's I NEVER LIKED YOU, it bears little of the self-aggrandizement or hyper-masculine posturing of that album or Certified Lover Boy. Instead, while largely taking sonic cues from 2017's More Life and the second half of 2018's Scorpion, Drake has crafted a spiritual successor to 2016's VIEWS, a world-beating pop album by an artist vying for nothing less than global superstardom.

Much like that 2016 album, Honestly, Nevermind makes direct overtures to Top 40 radio, replete with riddims and grooves designed to make listeners dance. More importantly, Drake doesn't come across as a spokesperson for a brand, but as a person. He, like everyone else, fails and falters. This humility was largely absent from 2021's CLB, a smirking testimonial from an artist whose songs rack up billions of streams. That record often felt rote and formulaic, despite its technical polish. Naturally, it would go on to become the biggest album of his career.

But that success begs the question: what next? The only way for Drake to get bigger is to go back to the songs that did a billion streams and embedded themselves in listeners' collective consciousness: "One Dance," "Hold On, We're Going Home," "Take Care." Minimal swearing, friendly to all settings, inoffensive enough to play in the background but thoughtful enough to reward closer listening. Honestly, Nevermind is an understated pop album made to be listened to with other people, a Drake album with refreshingly low stakes, much to its advantage.
This pivot also offers Drake a way to relate to listeners without sharing too much of himself. Pop music often hinges on nonspecificity, allowing listeners to fill in the silhouettes of "you" and "me" with their own personal details. Throughout Honestly, Nevermind, his verses are spare, often allowing the production to communicate as much of the emotion as his pleas for connection.
Album opener "Falling Back" might as well be "Summer Games" Part 2, but his vocal chops have only sharpened over the intervening years. When he climbs into falsetto to croon "How do you say to my face time heals, then go and leave me again, unreal," it feels like wheezing out "I'm fine" after a punch to the gut. Even the traditional potshots at exes ("A Keeper") are softened by his vocal tone, less gleeful and more resigned. "Friendship and loyalty, that's not what it's giving" reads hilariously on paper, but on the track, cloaked in strobing synths and sighed "okay, okays," it just sounds sad, like falling out with someone close.
Vocally, he relies heavily on his falsetto and breathier registers, speaking in rhythm rather than rapping. While most comparisons of this album to Kanye West's 808s & Heartbreaks won't stand the test of time, Honestly, Nevermind has a similarly non-musical approach to singing and rapping, focusing more on conveying emotion than sounding the best. That can result in slightly underbaked songs: "Down Hill" feels cloying rather than transcendent; the pitched-down vocals on "Liability" get in the way of hearing some of his best writing on the album. And he comes across disengaged on "Jimmy Cooks," as if his heart isn't really in it. But the net effect is an album that requires no vocal skill to sing along to, AKA, an album that's extremely easy to sing along with.
On the production front, Noah "40" Shebib is joined by South African house legend Black Coffee and Gordo FKA Carnage. Coffee's contributions here could be taken as a victory lap of sorts, fresh off winning a Grammy for 2021's Subconsciously. Both of his production credits ("Currents," "Overdrive") are among the album's highlights, but Honestly, Nevermind is a rechristening for Gordo, who produced six of the album's 12 dance tracks. In interviews this spring, Gordo has spoken at length about feeling "miserable" performing as Carnage, recounting a time when Avicii said "he was happiest when he would step off the stage." And the album often feels like that exact moment, slowed down and crystallized into four on the floor beats.
"Texts Go Green" opens with a riddim that ripples like a HAIM dance routine before being doused in piano chords reminiscent of ex-OVO signee ILOVEMAKONNEN's regional hit "Maneuverin." And the clearest radio smash "Massive" is like if Calvin Harris made a song about coming down off molly.
If Drake wanted to make an upbeat dance record, he could. Instead, the BPM stays just a little too slow for throwing ass, even if the Jersey club bedsprings demand it. And lyrically, he's not just yearning, but morbid, envisioning his own funeral and refusing to attend the Met Gala without an entourage of bodyguards.
Honestly, Nevermind is dedicated to the late Virgil Abloh, the multi-hyphenate designer who DJ'd clubs from Chicago to Marrakech. In a 2018 interview with Highsnobiety, Abloh says "another dream in music is that my friends from Nigeria… can play Coachella and be a household name in the U.S." Afrobeats doesn't need any help from Drake taking over the global charts, but much like Justin Bieber's wave-riding appearance on WizKid's "Essence," this album brings that dream one step closer to reality.
Drake's diasporic pop might scan on first listen as watered down Afrobeats or a dilettante's foray into club music, but it could also be seen as a natural outcome of those genres' rising popularity. House purists and Afropop fans aren't wrong to say Drake is colonizing these scenes, but it also doesn't feel correct to judge Honestly, Nevermind against an album by Peggy Gou or Tems. He's making dance music the way Zedd or Calvin Harris make dance music, which is to say, making electronic pop songs, verses and choruses alike building toward cathartic non-verbal release.
Where 2017's More Life functioned as a jukebox, letting Drake karaoke through grime and Afrobeats, Honestly, Nevermind sees him fully integrating disparate ideas with his own sound. It's the difference between Drake hopping on a Ramriddlz remix and Drake getting a guest feature from Lil Baby; the former sees him entering someone else's world, while the latter sees collaborators operating on his terms. Honestly, Nevermind is the strongest case to date for differentiating between his "mixtapes/playlists" and full-fledged "albums," and most clearly explicates the influence of the former on the latter.
Virgil Abloh swore by a "three-percent approach," saying that altering an idea or object by just 3% was enough to create something totally new. Whether this comes off self-evident and intuitive or lazy and plagiaristic largely boils down to how seriously one chooses to take the artist; the clothes look the same whether someone finds them "overpriced" or "good value," "boring" or "exciting."
Drake's music functions in a similar space, gently massaging and reshaping songs in his own image. Listeners who like Drake's pop songs will have plenty to enjoy here, while huge fans of his old stuff can play "Jimmy Cooks" on repeat until Scary Hours 3 drops. Honestly, Nevermind isn't an artistic watershed for house music or Afropop or even the artist at the center of it all. There are no talking points for "Top 5 dead or alive" debates, barely any fodder for TMZ rubberneckers. It's simply an album of Drake songs people will actually listen to in public, not just while driving, or at the pregame, or through headphones in the early AM uber home. 
Honestly, Nevermind isn't for everyone, but it will be everywhere. As Virgil says halfway through the album, "we weren't supposed to come up with something this clean. Like, something happened." He stopped making the Drake album we want him to make and made the Drake album Drake wants to make. Locked in with producers he trusts and letting his guard down, he sounds more focused and balanced than he has in years. And when it comes to fans who were hoping for Certified Lover Boy 2? Honestly, never mind.
REPEAT ME
FAN FEEDBACK
@Drake need to drop a deluxe for the streets.

— NIWDOG. (@RealGDinero) June 17, 2022
if drake dropped that album for y'all he would've announced it and gave y'all time to hype it up.. he's in his Controlla/ One Dance/ Take Care bag and yall so used to him freestyling yall forgot he do other shit, drake in his 2016-2018 era was elite.. he's back???

— Mady ? (@madysonkamille) June 17, 2022
Drake's new album is giving very SLS Beverly Hills/ EDITION Time Square party vibes… I like it!

— D. Love (@DemariusKLove) June 17, 2022
drake in his exo's tempo era with that bed squeak ?

— HOBI AT LOLLA (@tunaleong) June 17, 2022
the rounds with this new drake album>>

— cacti (@justkaak) June 17, 2022
I like the Drake album! Can't wait to feel this shit when the tequila hit

— Q (@grandrisingQ) June 17, 2022