Deborah Cox to Be Inducted Into Canadian Music Hall of Fame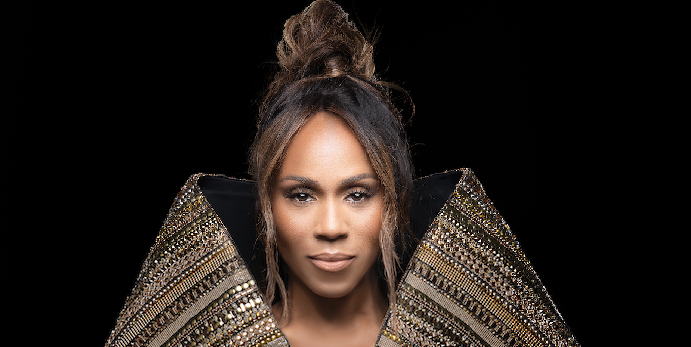 Deborah Cox to Be Inducted Into Canadian Music Hall of Fame
59
Platinum-selling singer Deborah Cox will be inducted into the Canadian Music Hall of Fame at the 2022 JUNO Awards on Sunday, May 15. The Toronto, Canada, native will make history as the first Black woman to receive this honor.
Established in 1978, the Canadian Music Hall of Fame acknowledges "artists that have made an outstanding contribution to the international recognition of Canadian music."
Cox expressed her gratitude in a press statement. "I feel incredibly grateful to experience this true milestone moment," she said. "Music has always been about community for me, and I am so thankful to the Canadian Music Hall of Fame and CARAS for not only recognizing myself, but my family, friends and loving fans who have supported me and helped make my dream possible for the past 25+ years.
She added, "As the first Black woman to become an inductee, I am honored to have the chance to show our younger generations that they can achieve whatever they set their minds to with hard work, dedication and passion. I hope that my music can continue to bring peace, happiness and comfort to anyone who might need it, and empower people of all ages to follow their dreams and believe in themselves."
View this post on Instagram
Allan Reid, president and CEO of CARAS/The JUNO Awards, said, "Deborah is a multi-dimensional artist who has been entertaining and captivating audiences around the world for over 25 years. Her resounding voice and powerful performances have made her an international icon. We are so privileged to celebrate her talent and can't wait to see her inspire audiences this spring in her hometown of Toronto."
Cox will accept her award live from Toronto's Budweiser Stage. She will celebrate with a special performance.
The 2022 JUNO Awards will be broadcast and streamed live across Canada at 8 p.m. EST/5 p.m. PST
In 1994, following her stint as a backup vocalist for Céline Dion, Cox signed a deal with Arista Records with Clive Davis by her side. In 1995, she released her self-titled debut album.
"Sentimental," the lead single produced by Dallas Austin, peaked at No. 27 on the U.S. Billboard Hot 100 and No. 33 on the Canada Top Singles chart. Deborah Cox was certified gold by the Recording Industry Association of America (RIAA) with more than 500,000 copies sold.
Cox released her sophomore album, One Wish, in 1998. It was certified platinum by the RIAA in summer 1999, with more than one million copies sold.. The album included her hit single "Nobody's Supposed to Be Here," which peaked at No. 2 on the Billboard Hot 100.
It made history as the longest-running No. 1 R&B single of all time on Billboard's Hot R&B/Hip-Hop Songs chart. It spent 14 weeks atop the chart. One Wish also featured Cox's RL-assisted duet "We Can't Be Friends," which peaked at No. 8 on the Hot 100.
In 2000, Cox teamed up with Whitney Houston for their unforgettable duet "Same Script, Different Cast," co-written by Montell Jordan, Shep Crawford and Shae Jones.
Since then, Cox has released three more albums: The Morning After (2002), Destination Moon (2007) and The Promise (2008). Her 2007 jazz album was nominated for Best Engineered Album (Non-Classical) at the 50th Grammy Awards.
Cox was supposed to release her comeback album, Work of Art, in 2015; however, it was eventually shelved. The EDM-inspired track "Kinda Miss You" and soulful tune "More Than I Knew" were singles from the album.
Revisit Ultimate Deborah Cox below.