Christina Aguilera Set The Stage For A Pop Icon With Range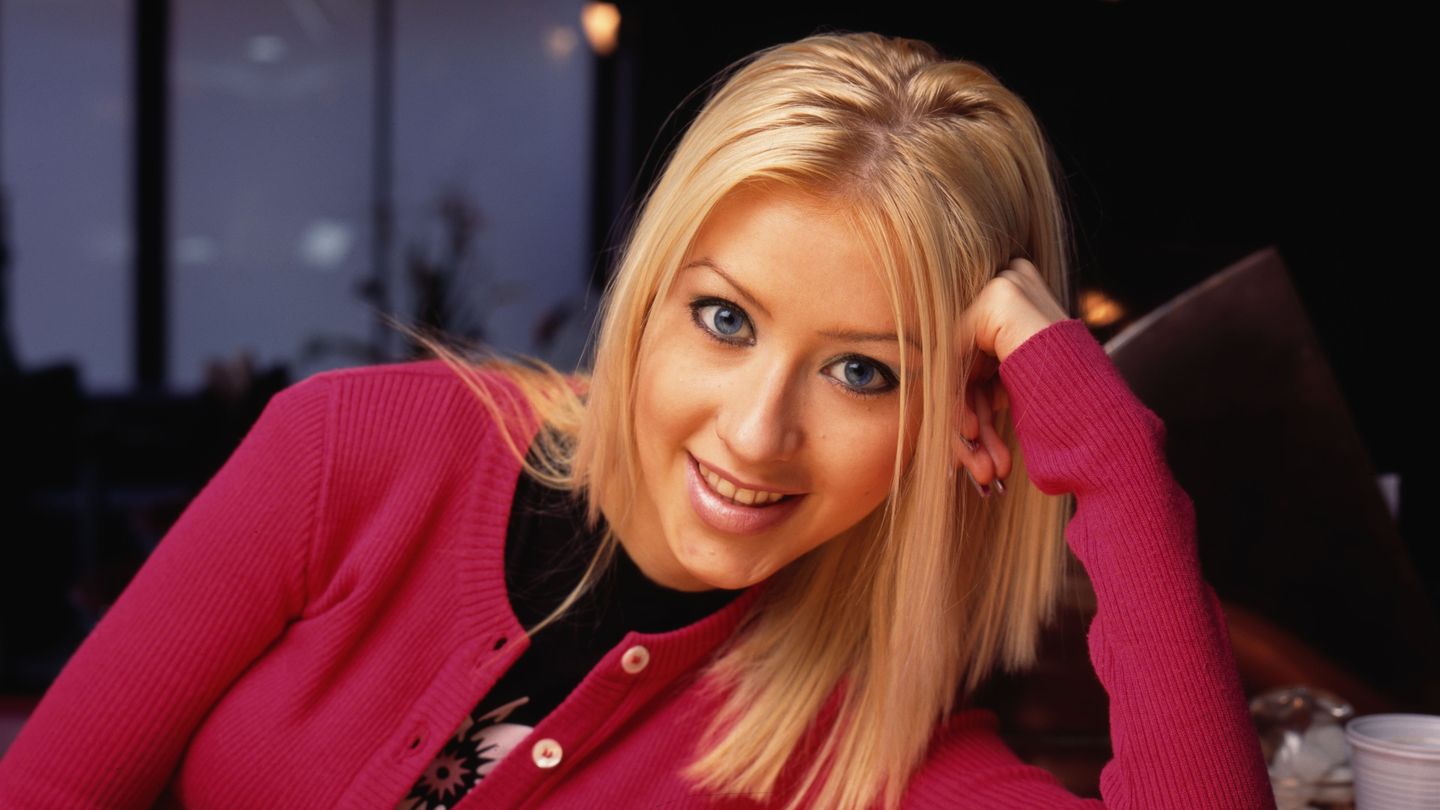 Christina Aguilera Set The Stage For A Pop Icon With Range
58
By Erica Russell
An eponymous album marks a major moment in an artist's career. For women, owning one's work, body, and artistry can be especially powerful, even political. Throughout Women's History Month, MTV News is highlighting some of these iconic statements from some of the biggest artists on the globe. This is Self-Titled.
Much has been said about Christina Aguilera's voice over the past two-plus decades. She's quite literally been touted as "The Voice of a Generation" — by fans, fashion designers, and awards shows alike. She was even tapped as a coach for the first three seasons of the aptly titled TV competition The Voice, a testament to her inimitable four-octave prowess. Any pop fan would likely agree that Aguilera's singing belongs snugly in the upper echelons of modern divadom, next to Whitney, Mariah, and Adele. But the artist often referred to as Xtina has always had the range, and not just in terms of her vocal abilities.
Much like her pop contemporaries (and some Mickey Mouse Club peers), Aguilera was initially marketed as a glossy star with bubblegum pop songs to match. Shortly following the release of "Reflection," Aguilera's career-launching theme song for Disney's 1998 animated film Mulan, Aguilera flew to Los Angeles to record her debut album. When her eponymous record dropped in August 1999, it was packaged in the squeaky clean shrinkwrap of the late 1990s formula and propped up against the likes of Britney Spears's …Baby One More Time, Jessica Simpson's Sweet Kisses, and Mandy Moore's So Real, all of which came out within the same year.
Christina Aguilera's radio-primed lead single "Genie in a Bottle" sealed the teen-pop deal tighter than, well, a genie in a bottle. Instantly catchy, oozing innuendo, and built around a throbbing, saccharine-yet-suggestive hook, the track captured the then-taboo hormonal agony of teenagedom from a girl's perspective. Controversial upon its release due to its provocative lyrics related to sex and self-respect — though hardly the last Aguilera track to draw the ire of easily outraged parents and curmudgeonly critics the world over — it was nevertheless a hit for the star, notching No. 1 on both the U.S. Billboard Hot 100 and Top 40 charts.
The shiny pop album marked a successful and lucrative debut, and even nabbed the performer a coveted Best New Artist Grammy, but it wasn't everything Aguilera had wished for. Though the melismatic power of her literal voice was evident throughout the tracklist, her internal voice — comprising her true perspective and artistic preferences — wasn't necessarily being heard. Inspired by artists such as Etta James and Mariah Carey in her youth, Aguilera had a natural affinity for R&B and soul music. Unfortunately, her position then as a relatively unknown and freshly signed talent, let alone a young woman, didn't afford her much say over her sound and image, especially in the narrow mainstream musical landscape of the late '90s.
"I was held back a lot from doing more R&B ad-libbing," Aguilera told The Washington Post in 2000. "They clearly wanted to make a fresh-sounding young pop record and that's not always the direction I wanted to go in. Sometimes they didn't get it, didn't want to hear me out because of my age, and that was a little bit frustrating. Since all the success, it's a little easier to get my opinions across."
Though the 18-year-old RCA signee didn't have a hand in writing her debut album — a quick scan of the record's personnel sees the performer credited solely for vocals and some vocal arrangement — it was the conviction in her singing that wholeheartedly sold the tracks as her own. She claimed ownership of the songs on Christina Aguilera — written by the likes of pop heavyweights Diane Warren, Steve Kipner, and Shelly Peiken — simply through the power of her voice, which stressed an urgent sense of autonomy that would only become more apparent and fully realized on later albums lyrically, musically, and stylistically.
In turn, Christina Aguilera laid the foundation for Aguilera's versatility and foreshadowed her desire to experiment. It also introduced a dynamism she's embraced over the course of her career. Spanning bubblegum, dance-pop, R&B, soul, ballads, and hip-hop, the album allowed the singer to dip into various genres and styles she'd later explore on her own terms, even inspiring some alter egos in the process.
Christina Aguilera's funky, confident follow-up single "What a Girl Wants," another Billboard Top 40 and Hot 100 chart-topper, double-downed on the teen-pop fare while also dabbling in R&B and mid-tempo electro, elements Aguilera would later lean into on her 2002 album Stripped and 2010 album Bionic, respectively. It also hinted at the themes of independence and female empowerment that would follow Aguilera through her career, notably on Stripped all the way up to 2018's Liberation.
Similarly, her dance-pop single "Come On Over (All I Want Is You)" — the radio version of which featured a sexy new rap verse from the newly minted pop star — was steeped in hip-hop elements, a genre she'd explore on Stripped with tracks such as her and Lil' Kim's feminist anthem, "Can't Hold Us Down." Meanwhile, the soulful "So Emotional" and "Somebody's Somebody" offered a hint at the formational gospel inspirations to which Aguilera would later commit on songs such as "Understand" and "Mercy on Me" off 2006's Back to Basics, a concept album that saw the star transform into a retro-pop pinup queen.
And then, of course, there were the ballads: "Reflection," "Obvious," and "I Turn To You," the latter a sparkling karaoke classic for the ages. Balladry would become a signature for the powerhouse vocalist, as well as a staple in her elastic discography, with many of her most sweeping songs — "Beautiful," "Hurt," "You Lost Me," "Bound to You," "Blank Page," "Twice" — earning critical acclaim and solidifying Aguilera as a modern diva, even as she shifted seamlessly between sonic and aesthetic evolutions.
Ever since dropping her namesake debut album, Aguilera has only expanded upon her chameleon-like musical and stylistic expression, metamorphosing into a stripped-down fighter, a classic Hollywood starlet, a club queen, a burlesque star, a lotus in bloom, and a liberated pop warrior. Christina Aguilera preceded and perhaps even afforded her that space to blossom artistically by proving her chops early in the game.
In Aguilera's own words to Cosmopolitan: "I hope I paved the way and helped set the ground rules that women can be any version of themselves they wanna be… and proud of it." No matter what version of herself Christina Aguilera wants to be, she's proven she certainly has the range to achieve it.