Daniel Caesar Shares New Song 'Please Do Not Lean,' Teases Third Album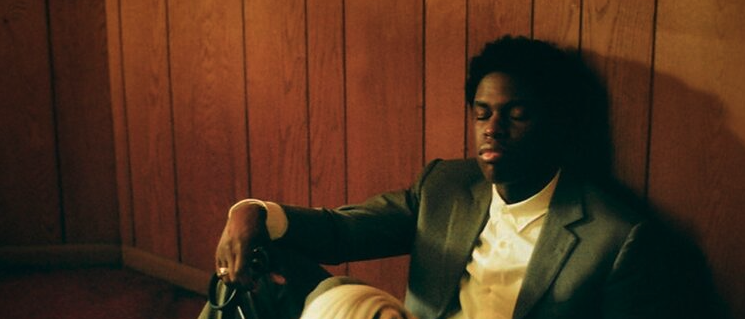 Daniel Caesar Shares New Song 'Please Do Not Lean,' Teases Third Album
67
As promised, Daniel Caesar has released "Please Do Not Lean," a new song he premiered during his set at Coachella last weekend.
The track features Canadian production collective BADBADNOTGOOD, also credited as writers and producers.
On this honest track, Caesar doesn't fully throw himself into the role of Mr. Wrong, but he isn't entirely the right guy for a prospective wife at this moment either. It's something he's decidedly aware of, and he promises not to hold anything against her if she moves on with somebody new.
"Please do not lean on me / I'm unstable / You're all you need / I've seen it, you're able," Caesar sings in the chorus.
About the new track, Caesar explained, "'Please Do Not Lean' represents a deeper understanding of myself and acknowledging the responsibilities I currently hold, respecting them and knowing my limits of when I can take on more. This is an introduction to the sound and tone of the next chapter in my career."
"Please Do Not Lean" is Caesar's first song released under Republic Records and is the lead single to his upcoming third album. While Caesar was vocal in the past about remaining an independent artist, he had a change of heart after becoming overwhelmed with responsibilities beyond music.
Caesar believed his move to Republic Records was appropriate, seeing that he started to assume dual roles at his longtime label home Golden Child Recordings.
View this post on Instagram
"I felt like I was becoming a label executive and an artist at the same time. I wanted to keep artistry and business separate with a major label as my partner," Caesar told Billboard. "I did as much as I could on my own and I experienced a lot as an independent artist. I wanted to feel the difference of having such a large machine behind me."
Caesar had an impressive run at Golden Child Recordings, a Toronto-based boutique label. He released two albums, one of which was Freudian, an acclaimed platinum success.
The set, nominated for Best R&B Album, spawned two chart-topping singles, "Get You" featuring Kali Uchis and "Best Part" with H.E.R. The latter won Best R&B Performance in 2019.
Case Study 01, his sophomore album, featured his Grammy-nominated duet "Love Again," featuring Brandy. It became his third number-one single on Billboard's Adult R&B Airplay chart.
Eight of his nine certified RIAA releases were under Golden Child Recordings, including his duet with H.E.R., now 5x multi-platinum.
Caesar's next album, executive produced by himself and Dylan Wiggins, is inspired by the music he listened to as a kid, mainly folk and country. "I want to say more and take more risks," he teased.
Before releasing "Please Do Not Lean," Caesar joined Omar Apollo for the new song "Invincible."
Stream Daniel Caesar's new song "Please Do Not Lean" below.