Common Swings With Sergio Mendes on 'Sabor Do Rio': Exclusive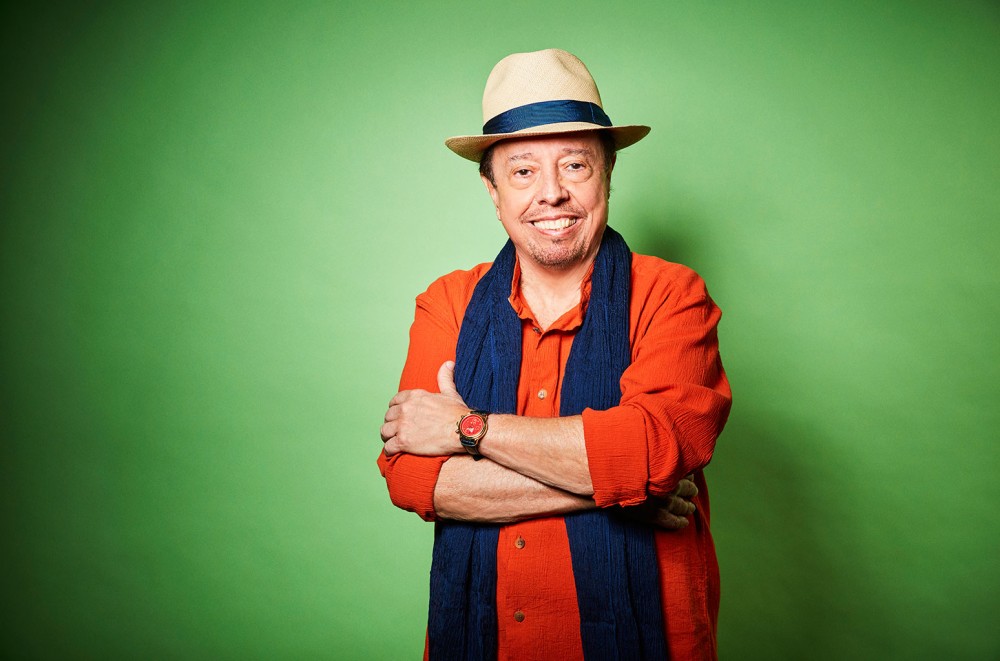 Common Swings With Sergio Mendes on 'Sabor Do Rio': Exclusive
58
The rapper feels the Brazilian beat on a new track from Mendes' upcoming album 'In the Key of Joy.'

Common feels the Brazilian beat while swinging with Sergio Mendes on "Sabor do Rio," premiering exclusively on Streets Talkin today (Feb. 13).
The rapper rhymes over Mendes' piano, Carnival percussion, bird calls and sultry samba pop choruses sung in Portuguese in what Common deems a "discussion over Rio percussion."
"We going from Brazil to Chi city," the native Chicago artist, activist and actor raps on the track, which will appear on Mendes' upcoming album In the Key of Joy. "I know we've got a whole lot of committee."
Common catches the feel-good Brazilian vibe transmitted in immortal hits like "Girl From Ipanema," and of course Mendes' "Mas Que Nada" ("This is how I be when the style be free, I love it when the ladies just smile at me.")
"When I think about Brazilian music the first words that would come to my mind would be joy, celebration, party," Mendes, who celebrated his 79th birthday earlier this week (Feb. 11), tells Streets Talkin.
"I thought Common would be a perfect fit for "Sabor do Rio," he says, explaining that they met through John Legend, with whom Mendes collaborated on songs for previous albums Timeless and Magic. "I called Common and he came and listened to the song, loved the song and brought his own performance to it — giving it that wonderful from-Chicago-to-Rio-de-Janeiro flavor."
In the Key of Joy, which drops Feb. 28 on Concord, also features tracks with Buddy, Colombian duo Cali y El Dandee (marking Mendes' first foray into reggaeton), the great Brazilian jazz experimentalist Hermeto Pascoal, and singer Gracinha Leporace — Mendes' longtime collaborator, who is also his wife.
Get a first listen of "Sabor Do Rio" below.